A fresh New Year calls for new goals and new habits. Each January, we get 365 more chances to better ourselves and many of us walk into the New Year with great intentions and a set of lofty resolutions. Let us help you get closer to achieving your goals with some simple resolutions you can keep by using the resources right here at your fingertips in Mecklenburg County.
Resolve to Stay in Shape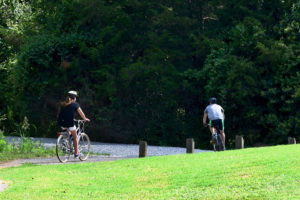 Get and stay in shape this year by visiting one of our many parks, greenways or recreation facilities. Park and Recreation has tons of opportunities for you to get fit! For example, did you know that First Ward Park has workout equipment? It's called an outdoor fitness zone and it offers a variety of FREE machines to use while you're at the park. The exercises range from body weight, muscle strengthening and cardio, and are designed for pretty much all fitness levels!
That's not all though – many of our recreation centers also offer fitness courses throughout the year, as do our aquatic centers if you're looking for a different kind of exercise. This is a resolution not just for shedding those holiday pounds but something you can stick to beyond January. Now is a good time to set some goals around the center or park most convenient to you!
Resolve to Recycle Right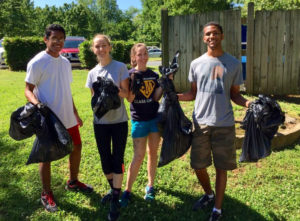 The start of the year is an ideal time to get back on the recycling wagon. (Or maybe you never fell off if you recycled wrapping paper and gift boxes the right way!) Either way, Mecklenburg County makes it easy to focus on reducing waste in your home and in our landfills. This year, set a goal to be intentional about increasing recycling in your home. An easy place to start? Set smaller recycling bins in rooms that need them. We often throw bathroom items like empty bottles and containers in the trash when they could be recycled.
Need a refresher on what the County accepts? Visit the County's Recycling and Solid Waste Management page to check on the items that can be placed in your curbside cart. Mecklenburg County also operates four Full-Service Drop-Off Centers that can accept nearly all materials that come from your home.
Resolve to Read More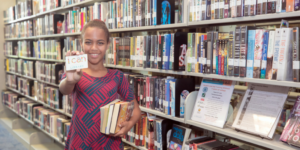 Are you thinking of picking a book back up from last year or do you have a growing list of titles you have been meaning to get to? Join the millions of Americans who named "reading more" a top New Year's Resolution! The best place to get access to books is of course the Mecklenburg County Library. With over 20 library locations, you're not far from an opportunity for a new read no matter where you live. After you set your reading list for the new year, find your closest library location at CMLibrary.org and consider signing up for community reads and book clubs. And if you don't already have a library card? Put that on your list too! Learn how to apply for one here.
Resolve to Just Get Started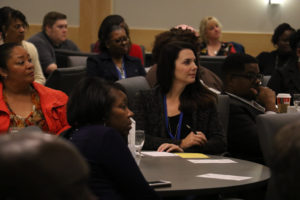 While the possibilities seem endless, oftentimes people don't stick to their resolutions because getting started is the hardest part. We get inside of our heads. We question everything. We want it to be perfect, which is especially true of business endeavors.
Mecklenburg County has an opportunity to help you start where you are and stay focused on your business goals this year through the Mecklenburg County Small Business Concierge program. Our Office of Economic Development created this program in 2018 to provide free assistance in supporting the entrepreneurs of Mecklenburg County through guidance and expert advice on a variety of business topics. Your small business can receive customized help through an education series in partnership with the Women's Business Center and the CPCC Small Business Center. Or, you can visit one of seven library locations who have partnered to host educational workshops throughout the year.
In addition to using this guide, find yourself an accountability buddy to help you stay on top of your goals. And always remember: you cannot get to the finish line until you start. Cheers!