Your Charlotte Mecklenburg Library is much more than a place to check out books. It's one of America's leading urban public libraries with a wealth of programs and digital content. And now, it's easier than ever to join. Here's what you need to know about getting a library card and what it offers.
How to Apply For a Library Card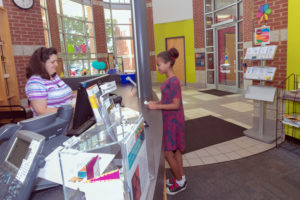 There aren't many steps to getting a library card, but it starts with filling out this online application! Now, you'll be presented with a few options, so you'll want to read it carefully to make sure you choose the card that's best for you. But, to save you some time, here's a quick rundown:
Virtual Card: If you prefer to do things the digital way, a virtual card may be for you. This option provides you with library account access immediately, and your account will allow you to access all digital materials and resources, as well as place holds or check out physical items from any branch. If you live in Mecklenburg County, you'll just need to upload a photo of your state-issued photo ID and proof of residency at the time of application.
Physical Card: Rather have a hard copy of your library card? Then you'll want to select a physical card! Once you submit your online application, you'll receive an email confirming your request. If you live in Mecklenburg County, you'll just need to bring photo ID to any library branch, as well as proof of residency, to pick up your physical card.
Not a Mecklenburg County resident? No problem! You can still receive a library card for an annual fee of $45 per household. The fee for adults 62 years and older is $35.
The Perks of Having a Library Card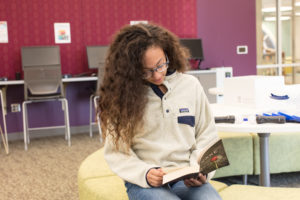 Your local Charlotte Mecklenburg Library has so much to offer! Some of the perks you'll enjoy as a card-holder are:
The ability to instantly access digital content such as e-books, e-audiobooks, digital magazines, music and videos.
Free access to resources that normally require a fee, such as Lynda.com, Morningstar Investment Research center, Mango Languages and many others.
Access to 20 locations, including the newly renovated Morrison Regional.
So what are you waiting for? Head on over to cmlibrary.org, grab your card and get to learning. It's as easy as that.
See you at the library!