We're sure we're not the first to tell you that exercise is important. After all, it can improve your overall wellbeing. Plus it reduces your risk for many chronic diseases. But despite knowing the benefits that physical activity can bring, people often find themselves going days, weeks, or even months without getting the exercise they need. Sound like something you've experienced before?
One of the first steps to meeting your health and fitness goals is to know where you can go to exercise. Lucky for you, we have several fitness facilities and tons of programs that can help you on your fitness journey. Here are a few of our favorites.
1. First Ward Park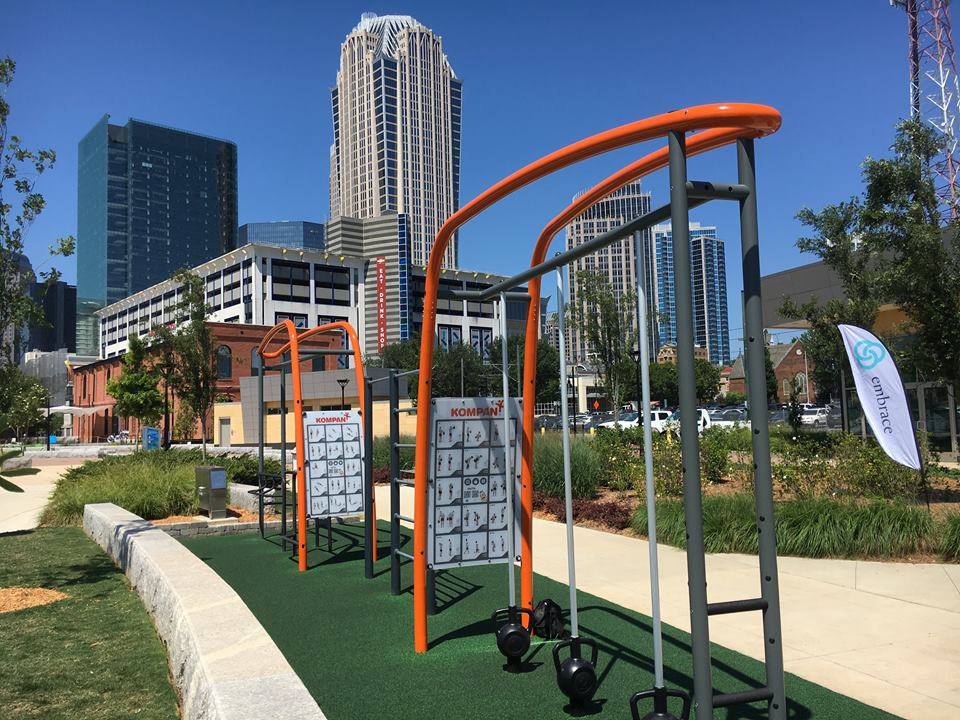 Not only is the park a great place to get your daily steps in, but did you know that we have an outdoor fitness zone at First Ward Park? In fact, we have outdoor fitness zones at SEVERAL County facilities, and they're all FREE! Our outdoor fitness zones include a variety of exercise equipment that residents of all ages can use in their fitness routines. In addition to First Ward Park, you can find one at the Bette Rae Thomas Recreation Center, Lincoln Heights Neighborhood Park, Marion Diehl Recreation Center, Druid Hills Park, Latta Park, Edgehill Park, James Boyce Park and Waddell Street Park.
2. Revolution Park Sports Academy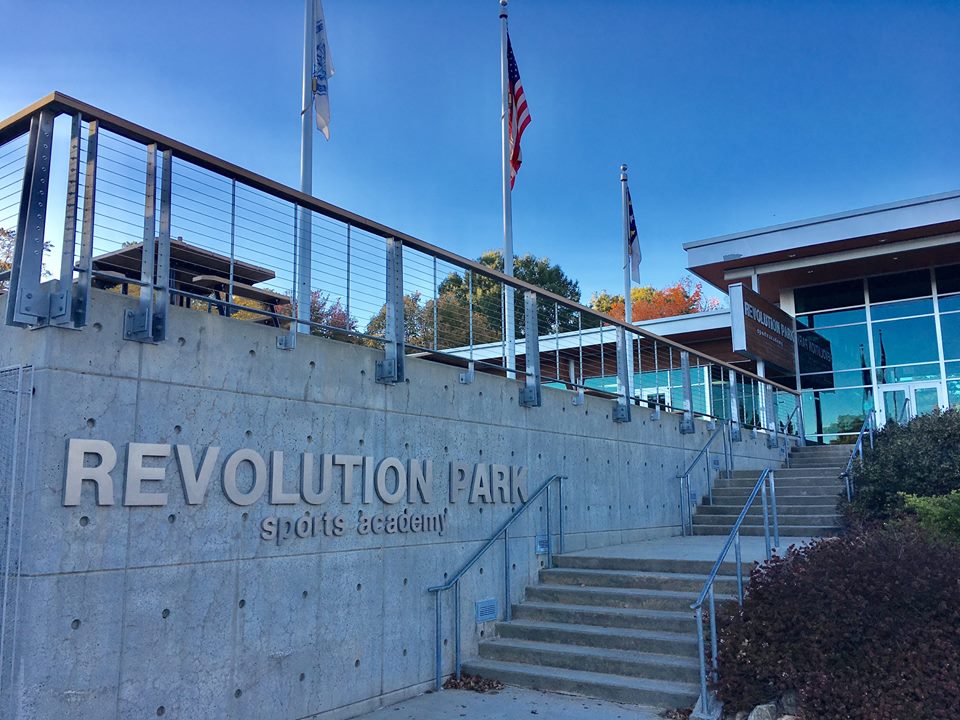 Revolution Park Sports Academy is one of seven fitness centers that we have in Mecklenburg County. At our fitness centers you'll find cardiovascular, weight resistance and free weight equipment, plus a group of enthusiastic fitness staff who would love to work with you. Revolution Park Sports Academy is part of the Revolution Park complex that includes the Dr. Charles L. Sifford Golf Course, Irwin Creek Greenway, athletic fields, a boxing ring and more. There are PLENTY of opportunities for exercise!
Find a list of our other fitness centers here.
3. Hornets Nest Park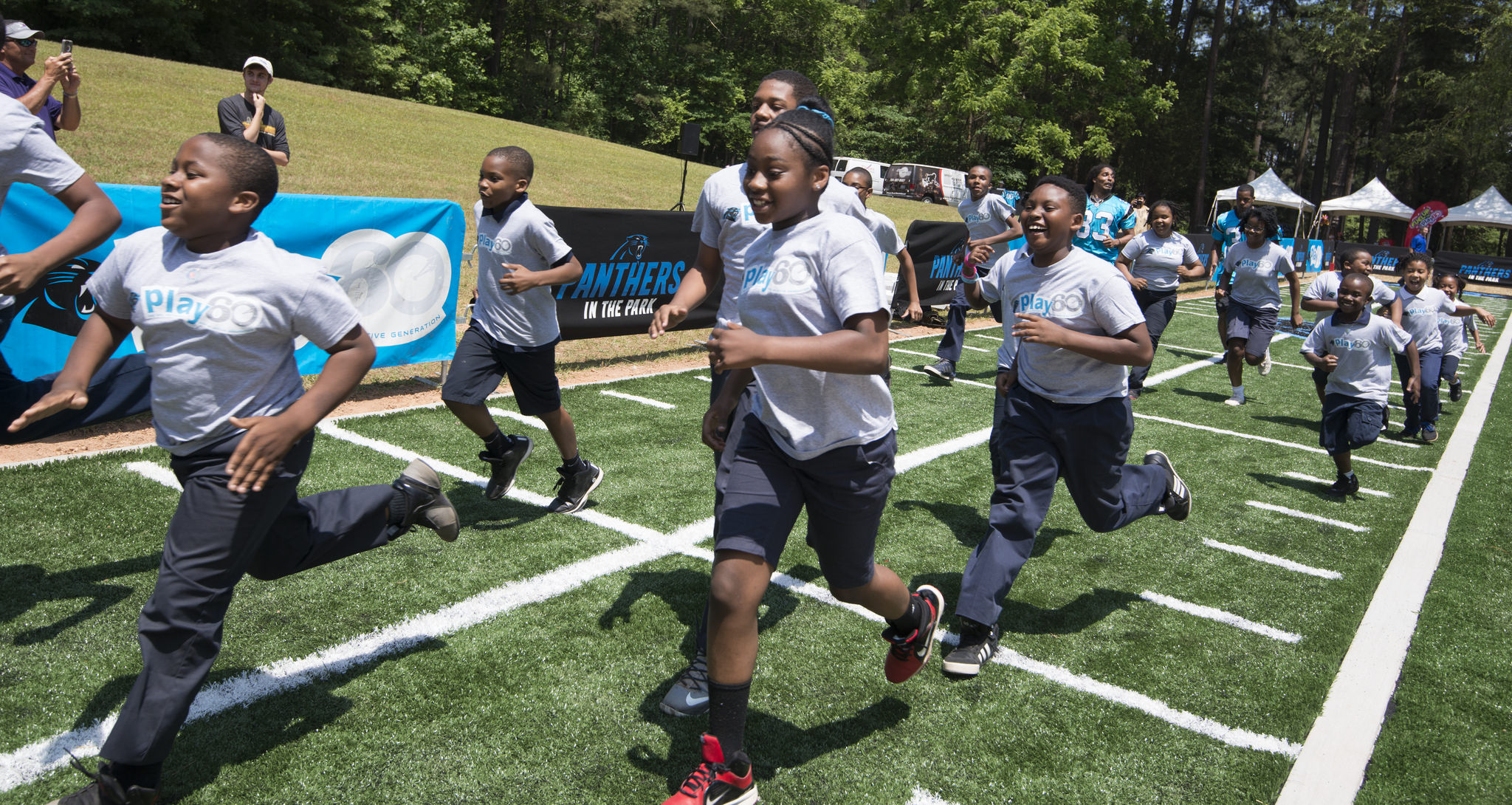 This one's especially great for kids. Hornets Nest Park features a Panthers Play 60 KidZone/Challenge Course! The course includes a wide variety of fun and interesting obstacles that are designed to help you develop speed, agility, balance and coordination. For those of you not located near Hornets Nest Park, we also have a challenge course at Freedom Park and Reedy Creek Park.
4. Mecklenburg County Aquatic Center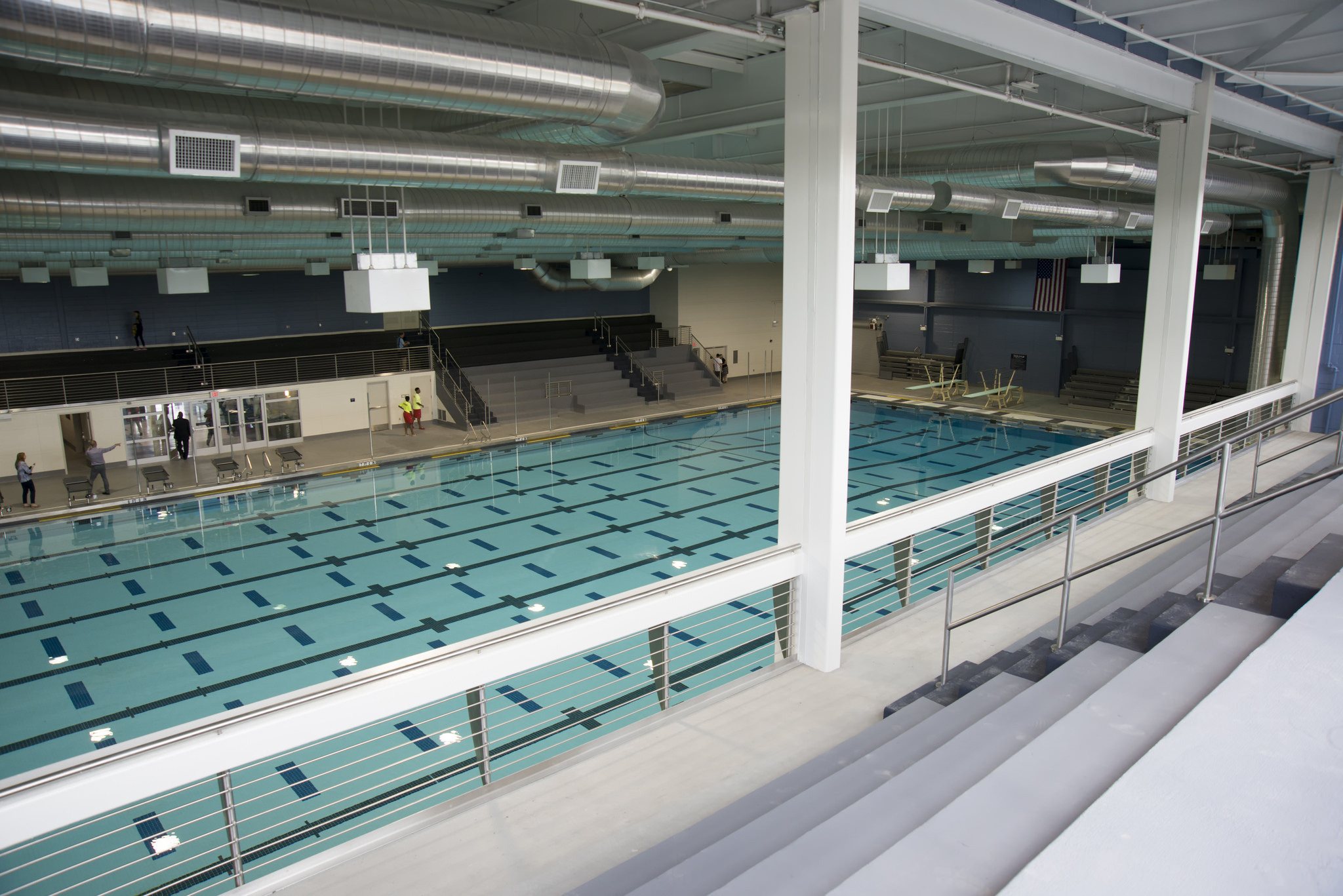 From HIIT workouts to T3, 360 training and more, the aquatic center offers a variety of group fitness classes that work on flexibility, strength, endurance and cardio – and not all of them are on land! The Aquatic Center also offers water aerobics for those of you who'd like to switch up your fitness routine and do something a little different. You can find the class schedule and cost here.
5. Marion Diehl Recreation Center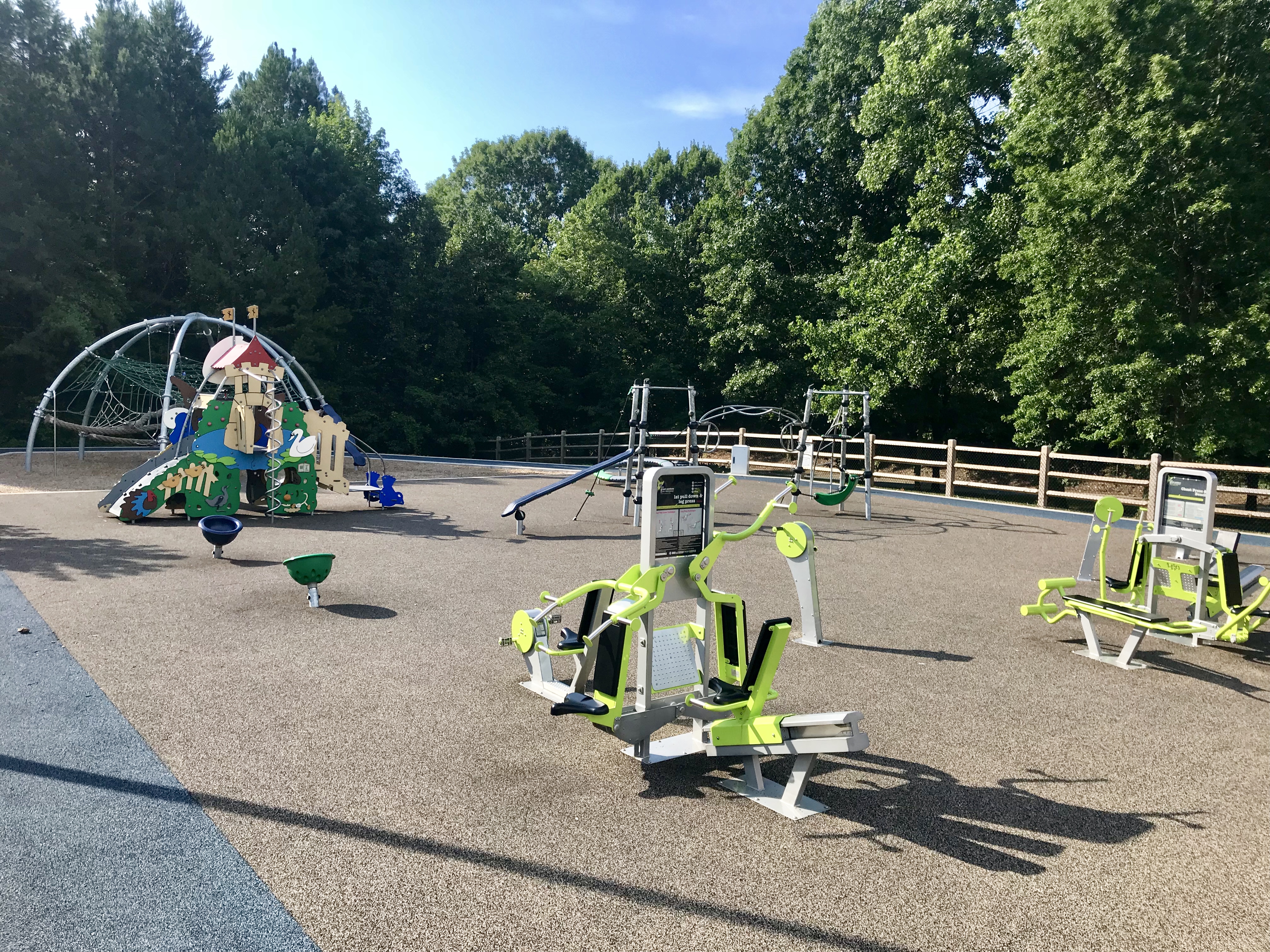 The Marion Diehl Recreation Center has a little bit of everything. For our aquatics fans, we have water exercise opportunities at the pool (choose from one of our fitness programs or just come for open swim). Next, we have an outdoor fitness zone as seen in the photo above! That's not all though. The rec center also has athletic programs for children and adults if you prefer to use sports as a way to get your daily exercise. Find more information about our programs here.
Note: the Marion Diehl Recreation Center will be closing for renovations in summer 2019. Please contact the center before planning a visit. The outdoor fitness zone will remain OPEN during the renovations!
Who says you have to wait until the new year to make a resolution to start exercising more? You can get started RIGHT NOW! Come check out our fitness facilities. We'll be looking for you!
To learn more about Park and Recreation and the many other programs and facilities they have, visit www.parkandrec.com.