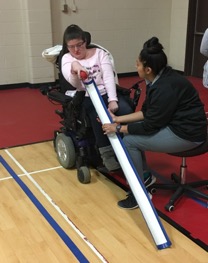 This blog was updated on March 7, 2023.
Let's face it: You can be five or 95…at any age, playing is fun. But, for some people, it's much more. 
Did you know that Mecklenburg County's Park & Recreation department has Therapeutic and Inclusive Recreation Services? I didn't – and I had to ask what it means. Here's what I found out: recreational therapists use activities to help those with illnesses or disabling conditions participate fully and independently in chosen life pursuits and goals.
Continue Reading