Although it's the middle of winter, Park and Rec is already planning for those hot summer months. Yes, that means summer camps! From nature center camps to rec center camps, aquatics camps and so much more, Park and Rec is offering a variety of activities for children of various ages and interests. But since we know there are a lot to choose from, we've compiled a list of six camps your kids are sure to love.
Latta Plantation Nature Preserve, ages 10-12, $170
Have you ever been inspired by the view from a mountain top? Have you ever looked so closely at a tree that it suddenly feels like you're in an art museum? Pack up some art supplies and take your creativity on the run! Art can happen anywhere!
Tom Sykes Recreation Center, children with disabilities ages 2-5, $100
Join us this summer on the Discovery Train! Each week we will have a different theme, such as Dr. Seuss and Eric Carle, which will allow your child to use their imagination and creativity!
Mecklenburg County Aquatic Center, ages 8-13, $195 (public) $175 (members). **Swim test required**
Campers will be dropped off at the Mecklenburg County Aquatic Center and the fun begins. Activities include learning how to wakeboard, how to snorkel, and diving from springboards; taking a water park trip; playing a variety of water games such as water basketball, water polo, Marco Polo, and much more. The kids will have a blast!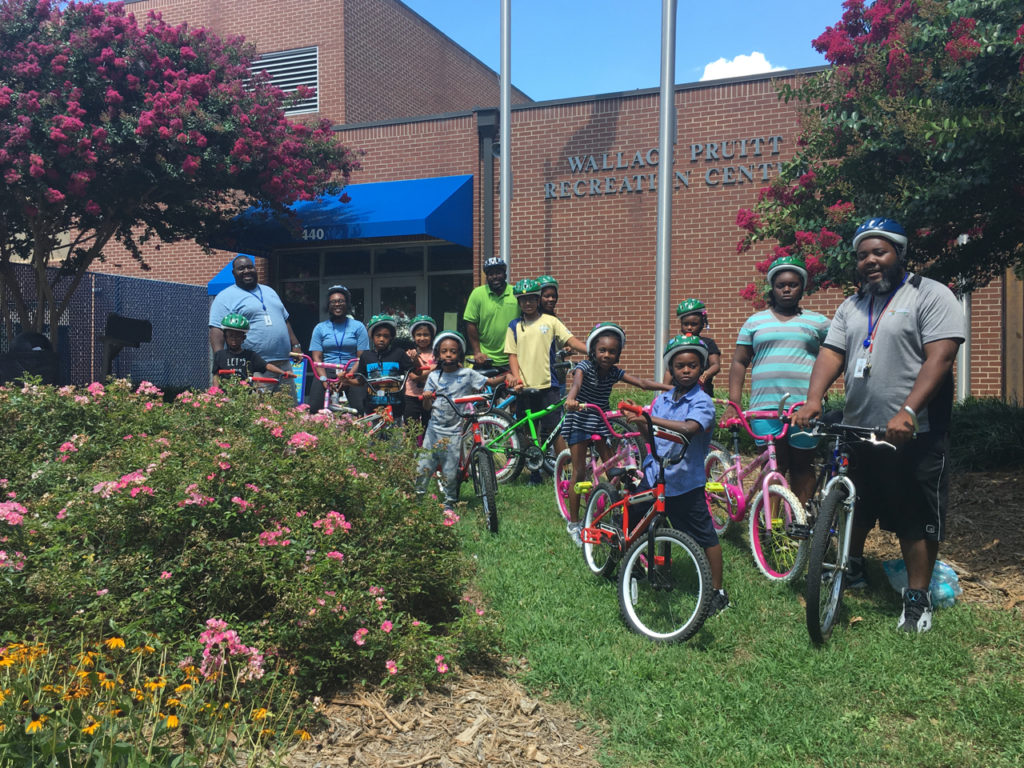 Wallace Pruitt Recreation Center, ages 6-12, $55
All About Bikes will teach campers the fundamentals of bicycles, including how to ride. They will ride the greenway, take a field trip to a bike shop and hear from guest speakers. Campers will have a chance to swim among other fun field trips. CMS lunches and bikes will be provided. Please bring a healthy snack each day. There are no early drop-offs or late pick-ups for this camp.
McDowell Nature Preserve, ages 13-15, $200
Curious about the field of environmental science? Campers will connect with other like-minded teens as they dive into a different -ology each day, such as herpetology, meteorology or ornithology. Meet local scientists, tour labs and museums and practice the scientific method through research projects.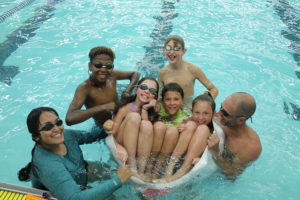 Mecklenburg County Aquatic Center, ages 11-14, $195 (public) $175 (members) **Swim test required. Campers must be able to swim 25 yards unassisted.**
Campers will get to experience how different bodies of water are lifeguarded, patrolled and watched by professional rescuers. Campers will arrive at the Mecklenburg County Aquatic Center each day and will travel to the many bodies of water around Mecklenburg County. They will get to see how firefighters and police officers patrol the water of Lake Norman and Lake Wiley. In addition, they will get to see how lifeguards work at indoor and outdoor facilities and will also get to have a lot of fun in the process. Campers will also spend a day out on the lake wakeboarding, and get to spend a day inside Carowinds at the water park.
Camp Registration Dates
Park and Rec will accept registration in three phases in 2018. Here are the dates:
Feb. 1 at 9 a.m. – Nature Center camps, speciality camps and aquatics camps
Feb. 8 at 9 a.m. – Recreation Center camps
Feb. 15 at 9 a.m. – Therapeutic Recreation camps
You can view a full list of camps and information on how to register here.