It's no secret that Park and Rec operates a lot of different programs – there are swimming lessons, sports leagues, summer camps, fitness classes — we could take up an entire post just listing out all of the amazing things they have to offer! And while they're all worth knowing about, there is one program in particular that we find a lot of people are unaware of – Urban Outdoor Connection (UOC).
Connecting Mecklenburg County Youth to the Great Outdoors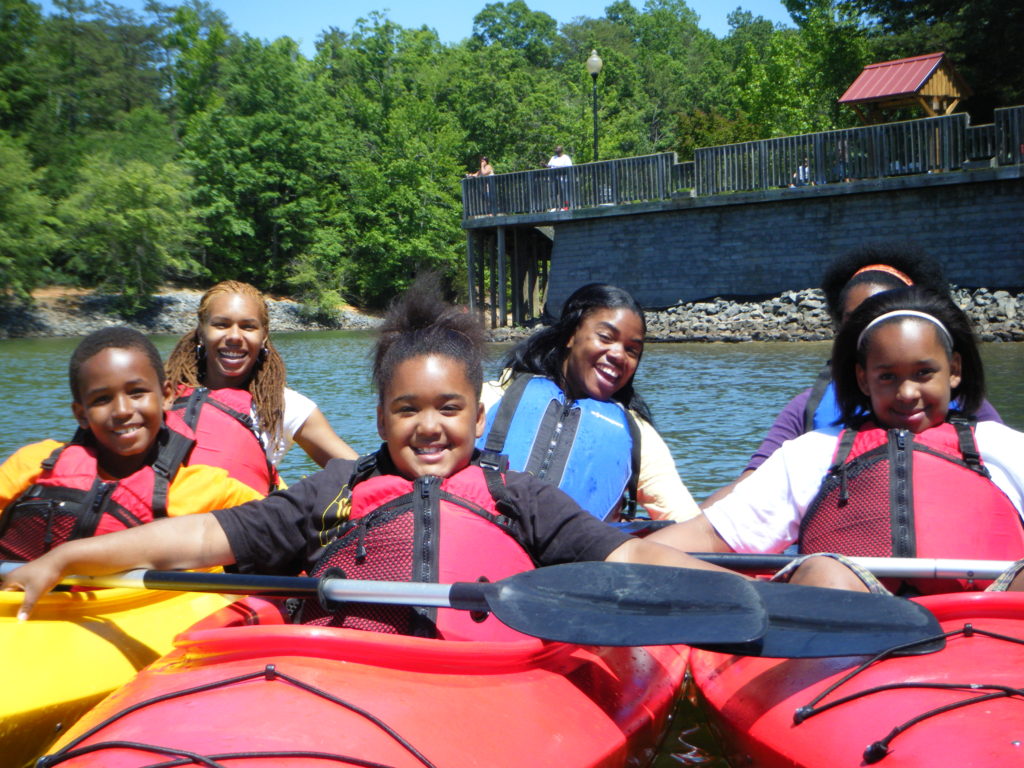 Our nature centers offer a wide variety of programming so that residents of all ages can learn about everything from insects to plants to endangered species (and if you've been following us for a while, then you also know that the nature centers are also a great place to learn about snakes). But a few years ago, one of Park and Rec's employees saw a need to reach beyond the nature centers to provide nature programming to urban youth. What started as work with a single rec center to provide assistance for an after-school program quickly became a much larger program designed to use the outdoors as a catalyst for change in Charlotte's urban youth.
Urban Outdoor Connection Program Components
The Urban Outdoor Connection Program is unique in that it has four parts:
Summer camp
In-school Environmental Education
After-school program
MeckTeen
Let's explore each of them a little bit.
Summer Camp
In the summers, Park and Rec offers two sessions of four weeks each for 7-9 and 10-12 year olds. These camps are generously funded by The Charlotte Observer and other donations, and are usually based out of Sugaw Creek Rec Center. But, campers won't spend their whole day there! Throughout their session campers will visit all of our nature centers, the Carolina Raptor Center, animal shelters, Schiele Museum, Discovery Place, local neighborhood and state parks, and so much more! Here's what you need to know about eligibility and applying for a spot:
These camps are only for those who receive some type of government assistance, such as Medicaid/Medicare or food stamps.
All campers get a scholarship (full or partial) depending on funding.
Applications become available on March 1. For information, contact Melissa O'Lenick at 980-314-1083 or Melissa.Olenick@mecknc.gov
9 campers are accepted into the program for each age group. Backpacks, water bottles and t-shirts are provided for campers.
Breakfast and lunch are included through CMS' Summer Feeding program.
In-School Environmental Education and After School Programs
We believe that nature-based education should continue year-round, so our program extends past the summer! Our In-School Environmental Education component is a year-long series that we teach at Title 1 schools within the 5th grade curriculum. All of the programming for this series is FREE.
Good news: Learning doesn't stop after the school day is done. We also offer an after-school program that focuses on nature-based activities and outdoor recreation! For both our in-school and after-school programs, all three of our nature centers work together to provide resources to students.
MeckTeen
The MeckTeen component of this program is for…well…teens! Teens are invited to work with us on service projects throughout the year, at which point they become eligible for discounted trips including a Spring Break camping trip. We also offer a week-long trip in the summer for this age group.
Benefits of Urban Outdoor Connection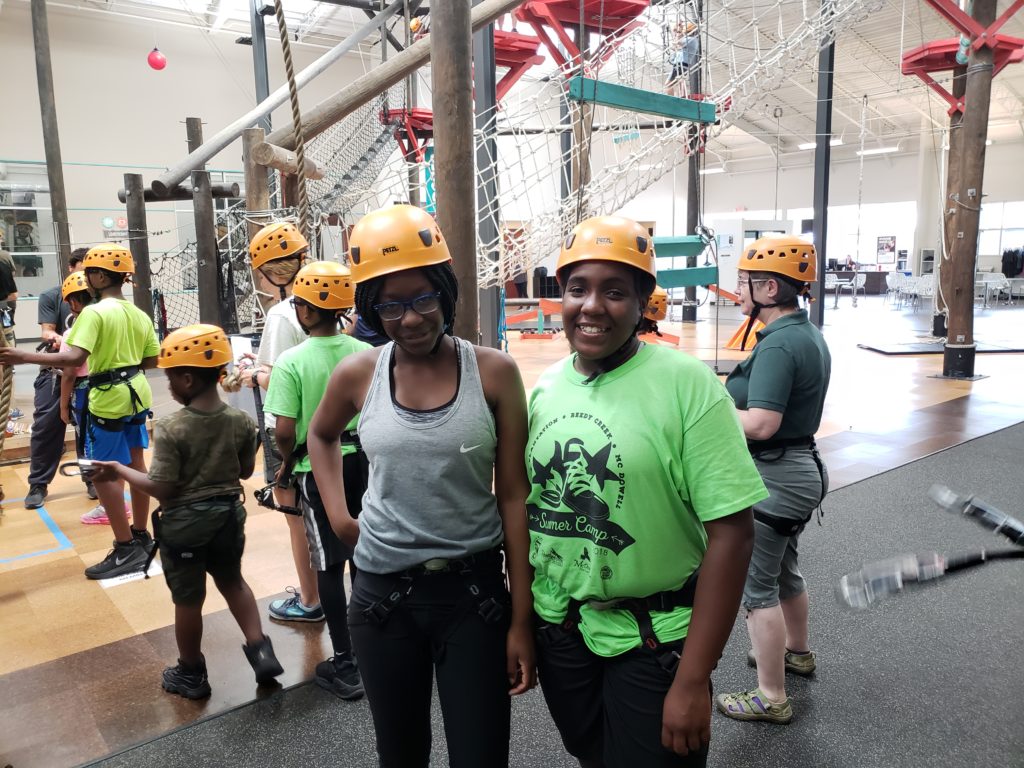 Quite possibly the biggest benefit of participating in this program is that children have the opportunity to be exposed to natural areas that they may not otherwise have access to. Melissa O'Lenick, Nature Center Manager at McDowell Nature Center, explains that many children come in nervous about things like sharks in the water and bears in the woods. But, after their four week session, she finds that they really enjoy things like paddling on the lake, hiking and camping even though they may have been scared before!
Interested in learning more about Urban Outdoor Connection? Contact Park and Rec using the contact information listed above! Or, send us a message on Facebook or Twitter and we'd be happy to connect you with someone who can help.