If you've visited one of Mecklenburg County's full-service recycling centers, you know we take electronics, household hazardous waste, yard waste and more. Now add foam, books and shredded paper to your in-person recycling drop-off list!
1. Feed Rex Foam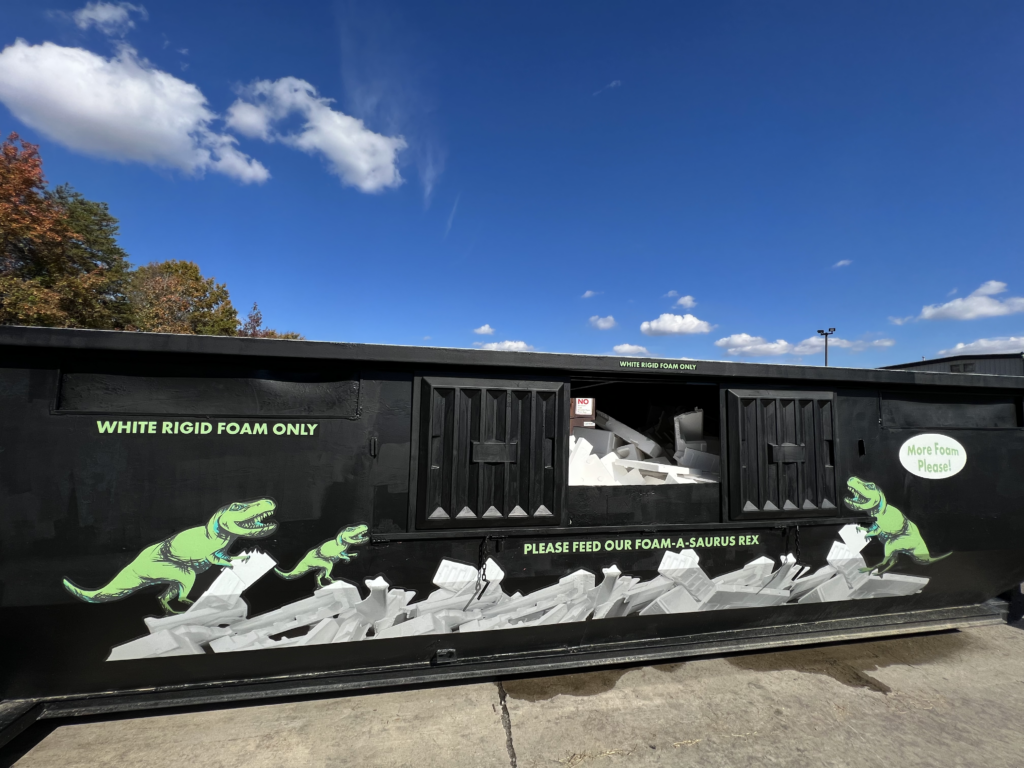 The type of foam we can recycle is usually white and rigid. You can find it in packaging with TVs, appliances and furniture. Keep that in mind during the holiday season! "Expanded polystyrene" or EPS is the technical term for this lightweight, rigid foam. Add that to your vocabulary! When you visit the recycling centers, look for the "Foam-a-Saurus Rex." Feed Rex your clean foam and our Solid Waste team will do the rest!
We use a machine to densify or squish the foam, which makes it easy to ship. From there, an external vendor transforms it. The recycled foam can become picture frames, decorative moldings, and clothes hangers.
Note: We'll also take CLEAN foam food containers. Make sure you wash them first!
2. Recycling Books on Books on Books
Some books just reach the end of their practical use. Give your hardback and paperback books another life by recycling them! Before recycling, remove any plastic inserts or compact discs.
There are many places in the County to donate books that are still in good reading condition. Our Compost Central & Recycling Center even has a separate bin just for children's books. Those books go right back into the community.
3. Bring Your Shredded Paper to Us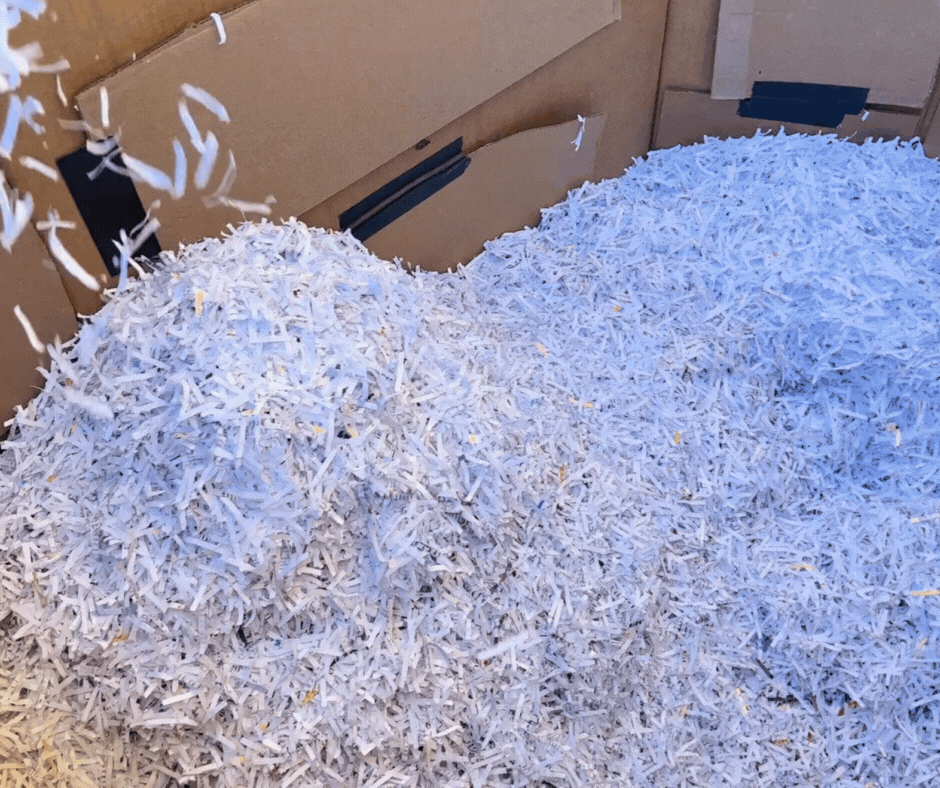 Last but not least (for now), shredded paper! You can't recycle shredded paper with your curbside recycling – it's just too small to recover. If you shred at home or your business, bring your shredded paper to us and dump it right into the designated bins. We don't want any plastic bags mixed in with the paper. We'll bail up all of the shredded paper and send it off for recycling.
Be on the lookout for our in-person shredding events for help getting rid of sensitive documents. We have several events every spring and fall.
The number one thing to take away: bring foam, books and shredded paper only to Mecklenburg County full-service recycling centers. Don't put them in your curbside bins. Curbside recycling is another topic! When you're at home, only recycle the six recycle right items.