There's nothing like Sunday dinner with a table full of veggies fresh from the garden.
Growing up in western North Carolina, I recall frequent visits to my grandparents' farm in the mountains. In addition to grazing cattle, haylofts for us to play in and endless acres to romp through, across the road and down by the creek was the garden.
Tended by my grandmother, every summer it yielded baskets of tomatoes, squash, corn, beans, onions, beets, potatoes, and much more. All wound up on the summertime table or in canning jars to last through the winter.
Fresh Delivery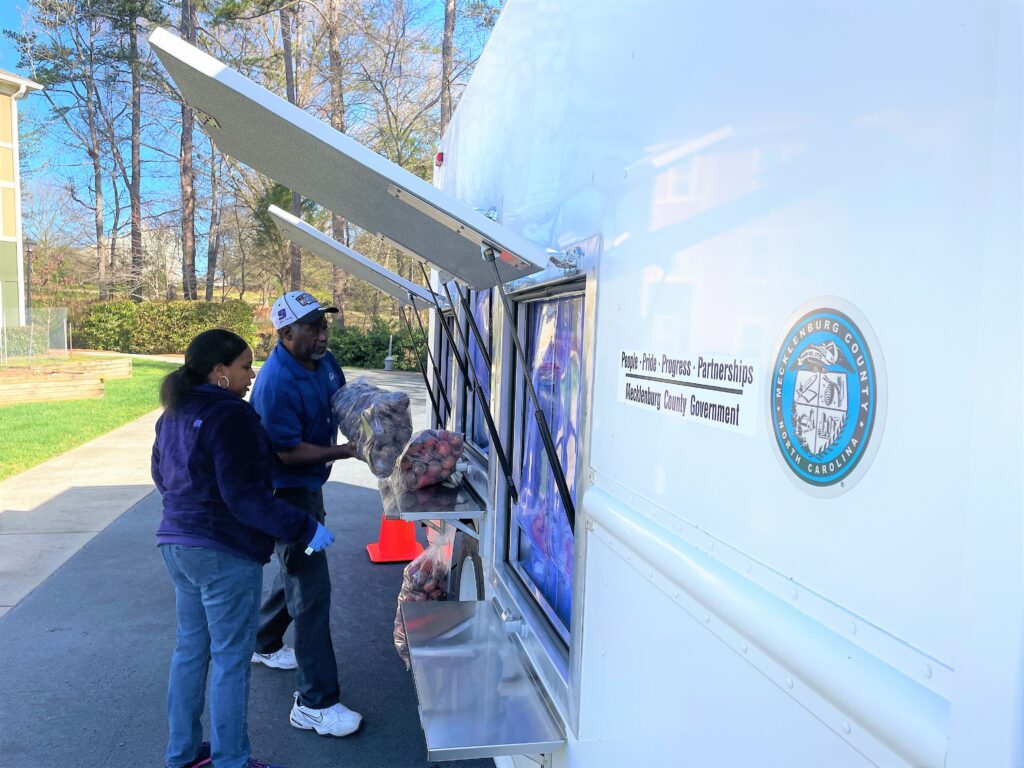 I'm reminded of those heaps of fresh vegetables while watching staff from Mecklenburg County DSS and the Carolina Farm Trust deliver groceries and fresh produce to lower-income senior residents at a senior living apartment complex in west Charlotte.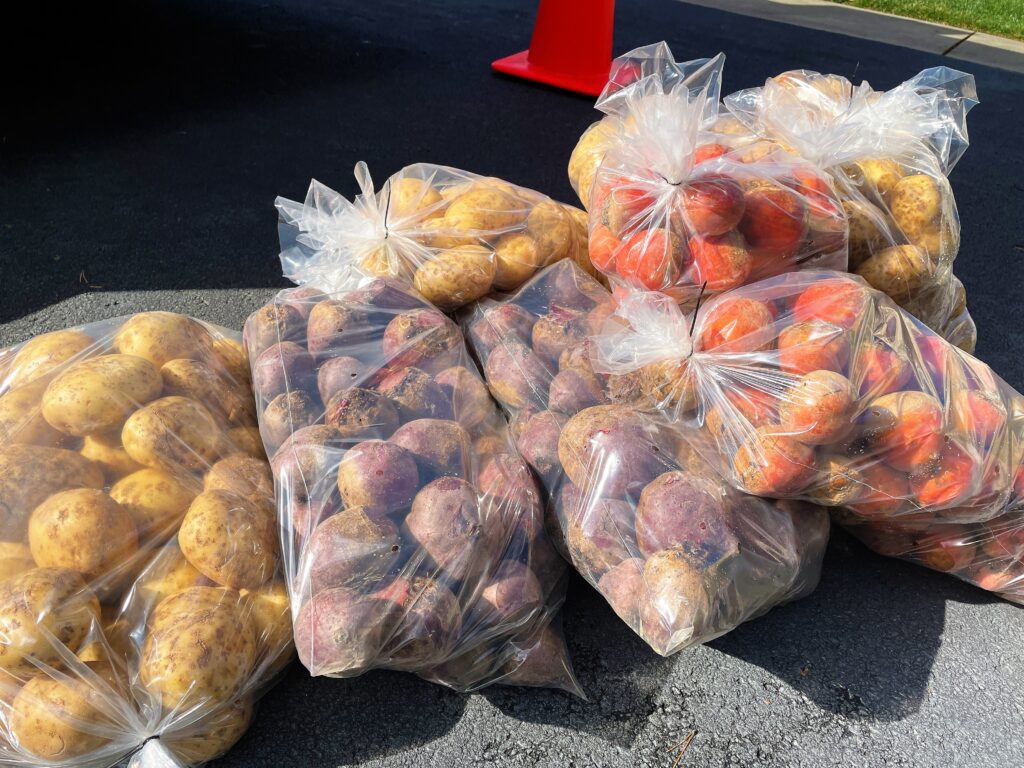 Healthy Priority
Making sure all Mecklenburg County residents have access to fresh and healthy food is a priority of the Board of County Commissioners. Nearly 15% of Mecklenburg residents are considered food insecure and can't easily find or afford food that helps them stay healthy.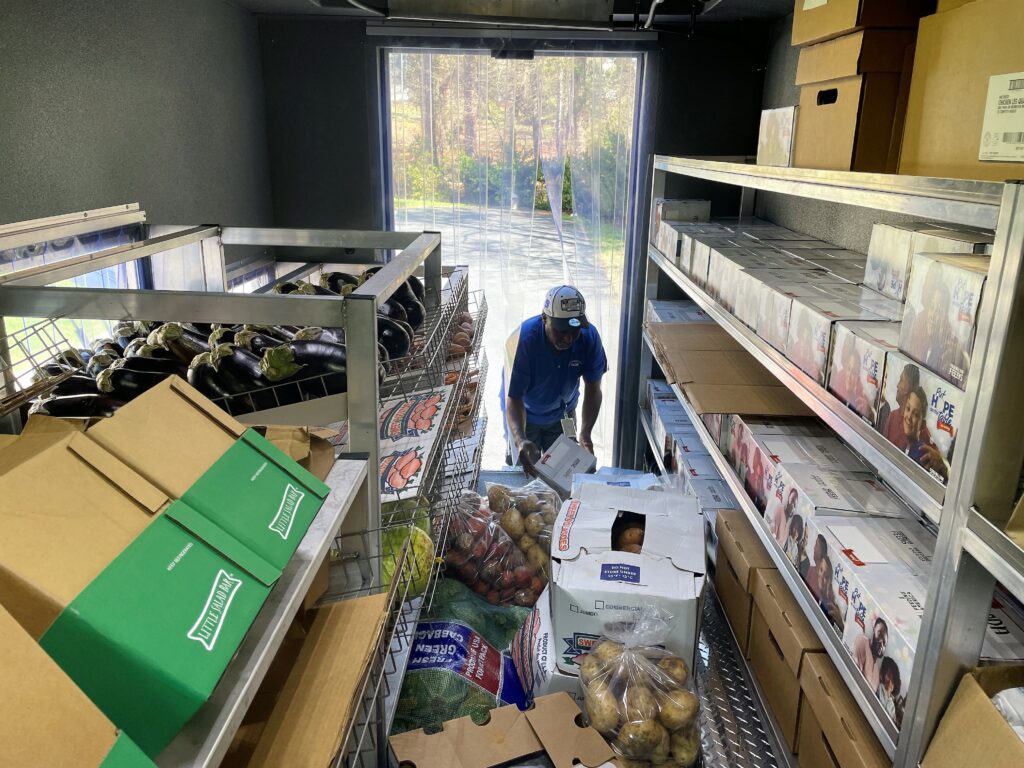 Fresh on the Go
To help make groceries and fresh vegetables more accessible for senior residents, Mecklenburg County DSS operates a Mobile Market. It's a refrigerated van that criss-crosses the community, bringing groceries and produce to our neighbors' doorsteps.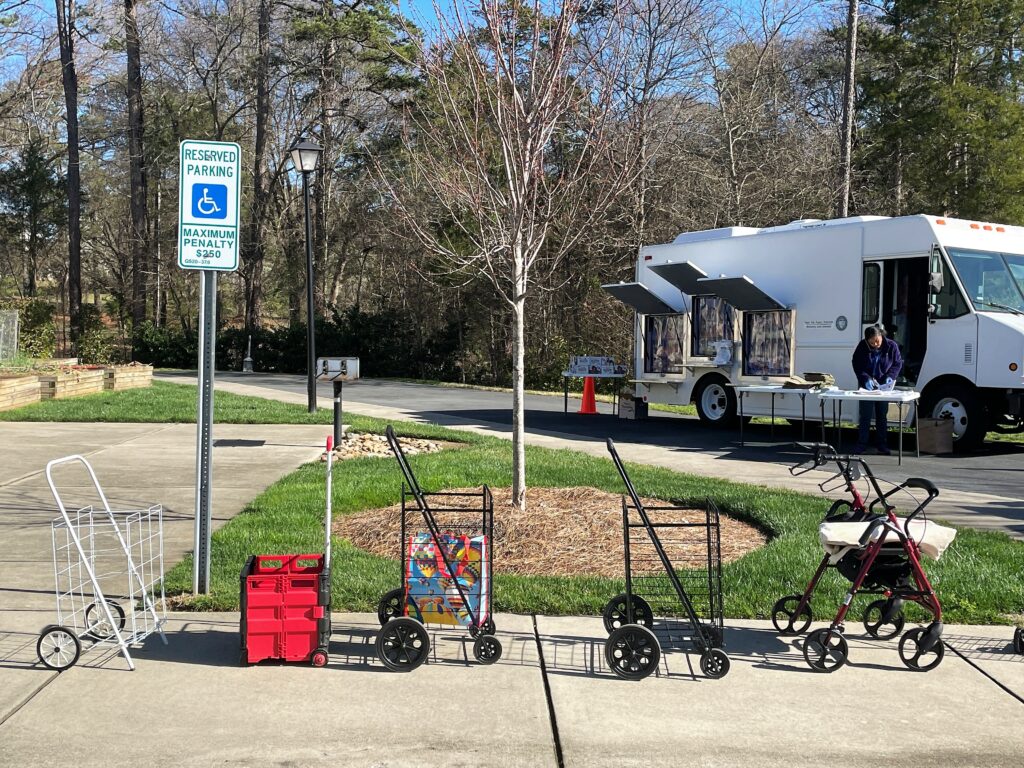 Early Birds Get the Fresh Eats
The mobile food market visits a dozen locations each month, where residents line up early to make their selections. Locations are chosen based on the needs and circumstances of the residents, such as transportation, income, whether they live in a food desert, and other factors. The County works with senior housing complexes and churches to host the market and spread the word.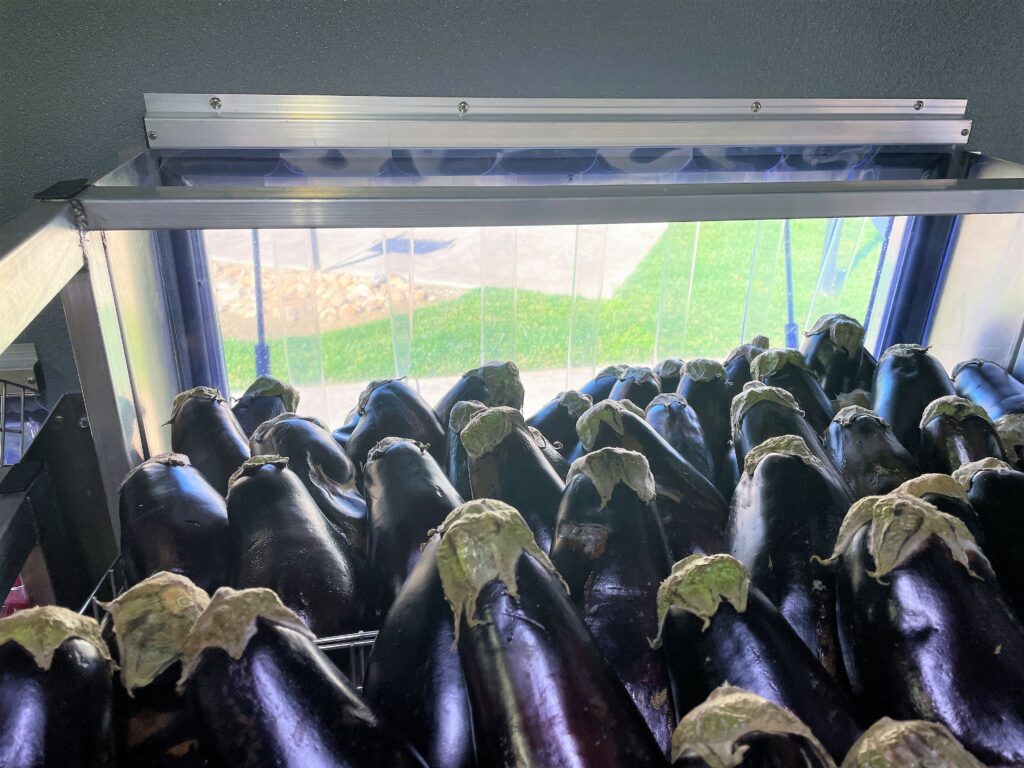 Partners like Loaves & Fishes provide groceries. Carolina Farm Trust brings fresh produce directly from farmers to each location. It's literally farm-to-market-to-table.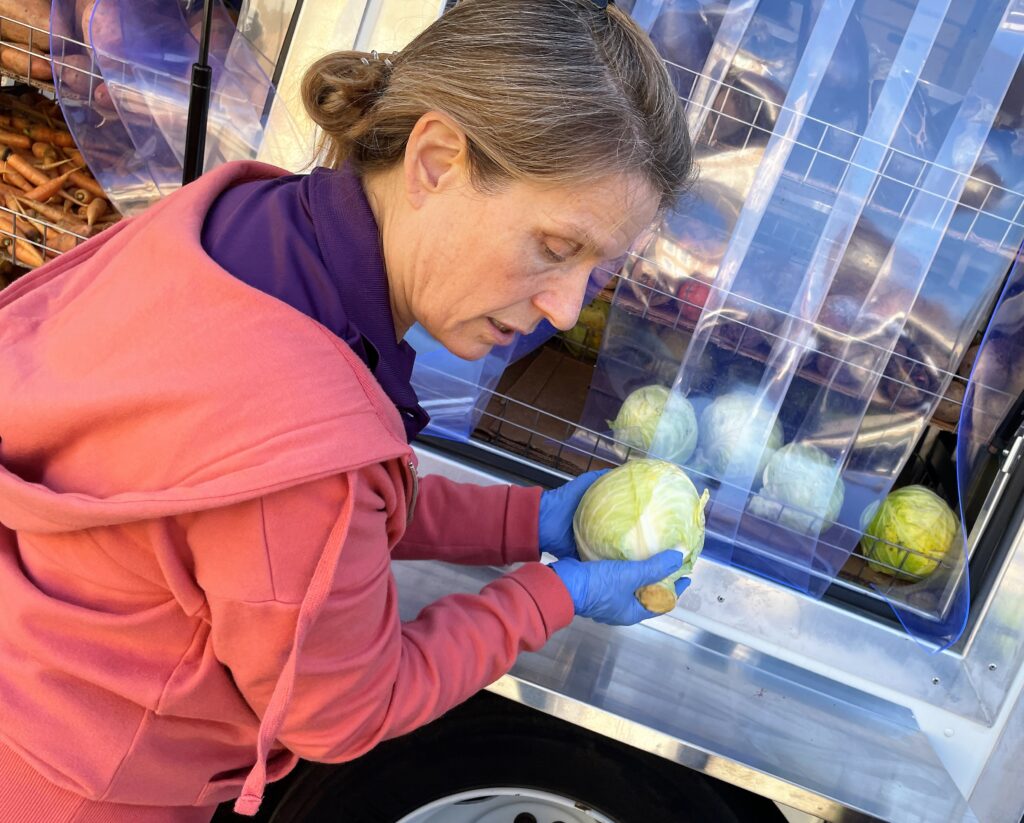 Helping Hands
County staff helping out this day include Beth Ritenbaugh, Natasha Clifton, Kenneth Scott, and Paul Span. They pull in early, set up the truck, and organize the products. Carolina Farm Trust drops off fresh vegetables from farms in our region.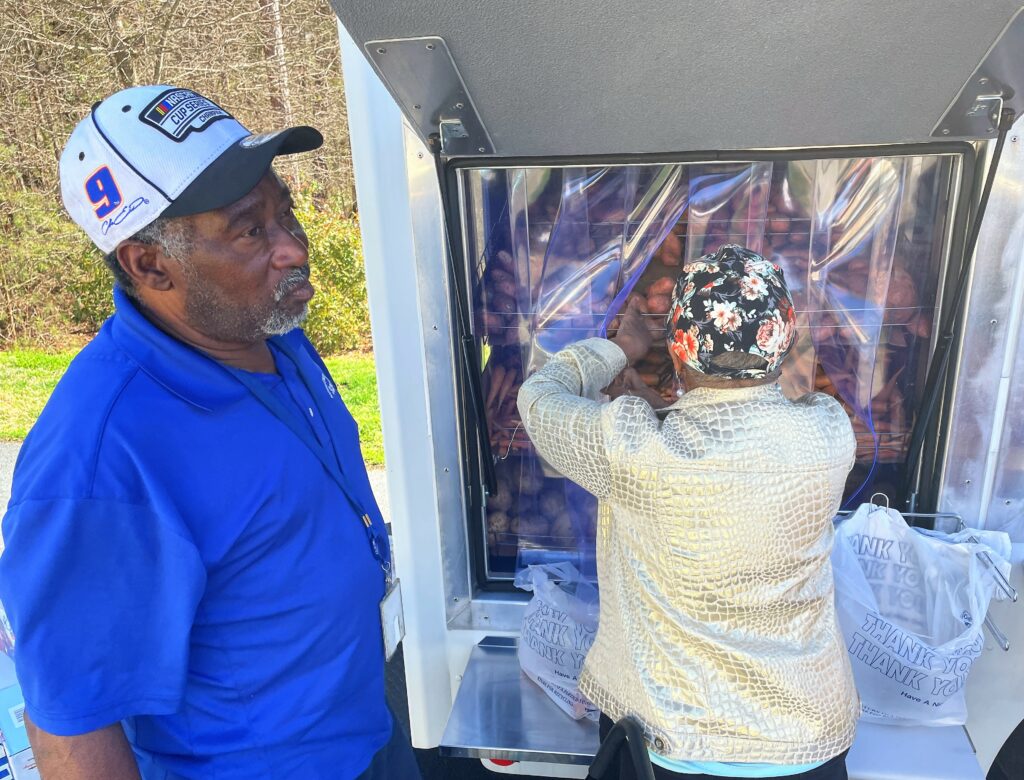 Vitamin C(are)
Paul Span drives the Mobile Market. He loads up, helps the clients out, and even brings groceries to their apartments if they need a hand. And he offers friendship.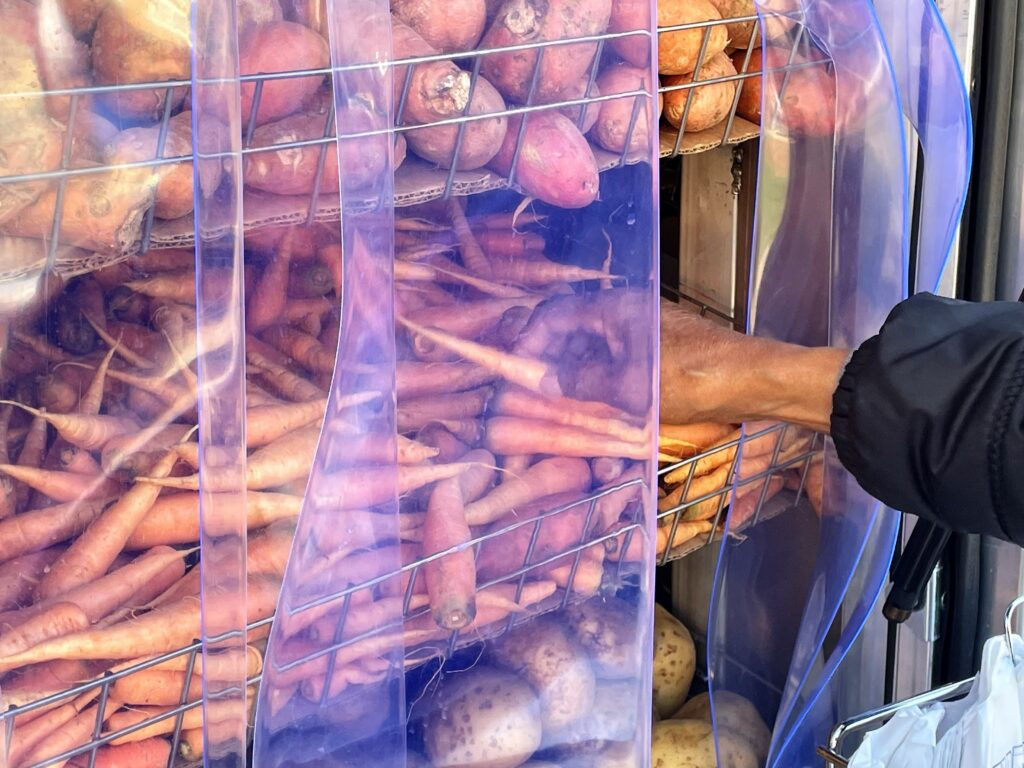 Fresh Pickins
Staff check off the names and residents pick out their goods, just like at the grocery store. But at this market, there's no cash register at the front. Residents return to their homes with sacks of fresh, healthy food.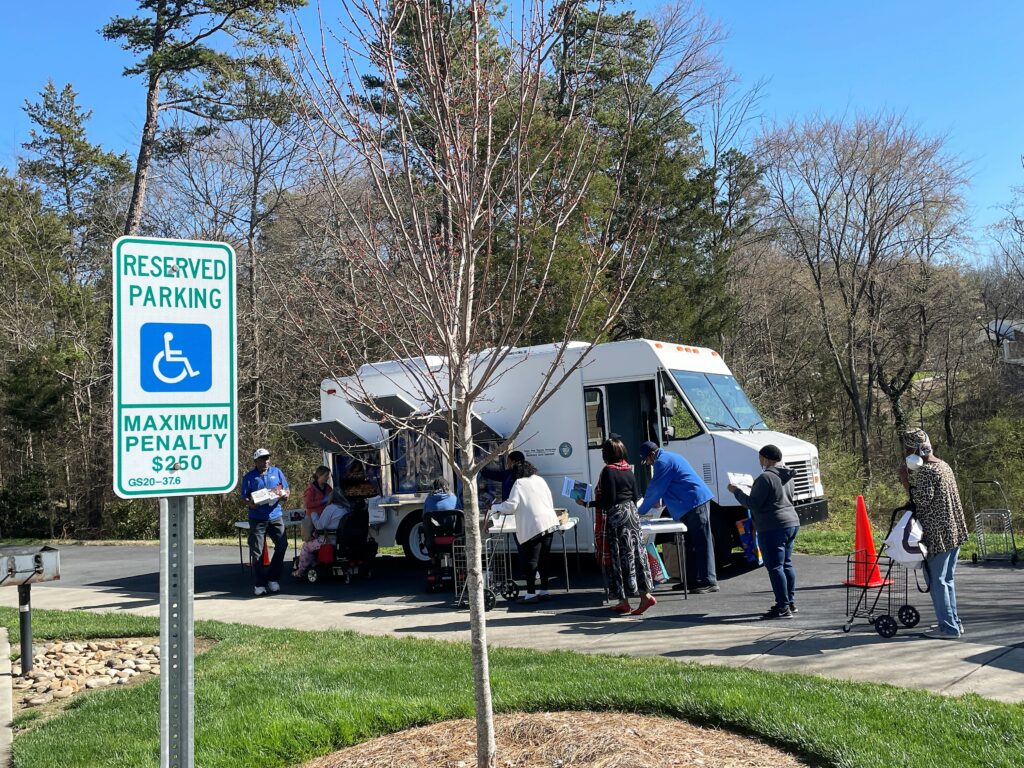 Sacks of Support
It's not the final answer. But the mobile market helps Mecklenburg County residents make healthier choices and feel a little more secure.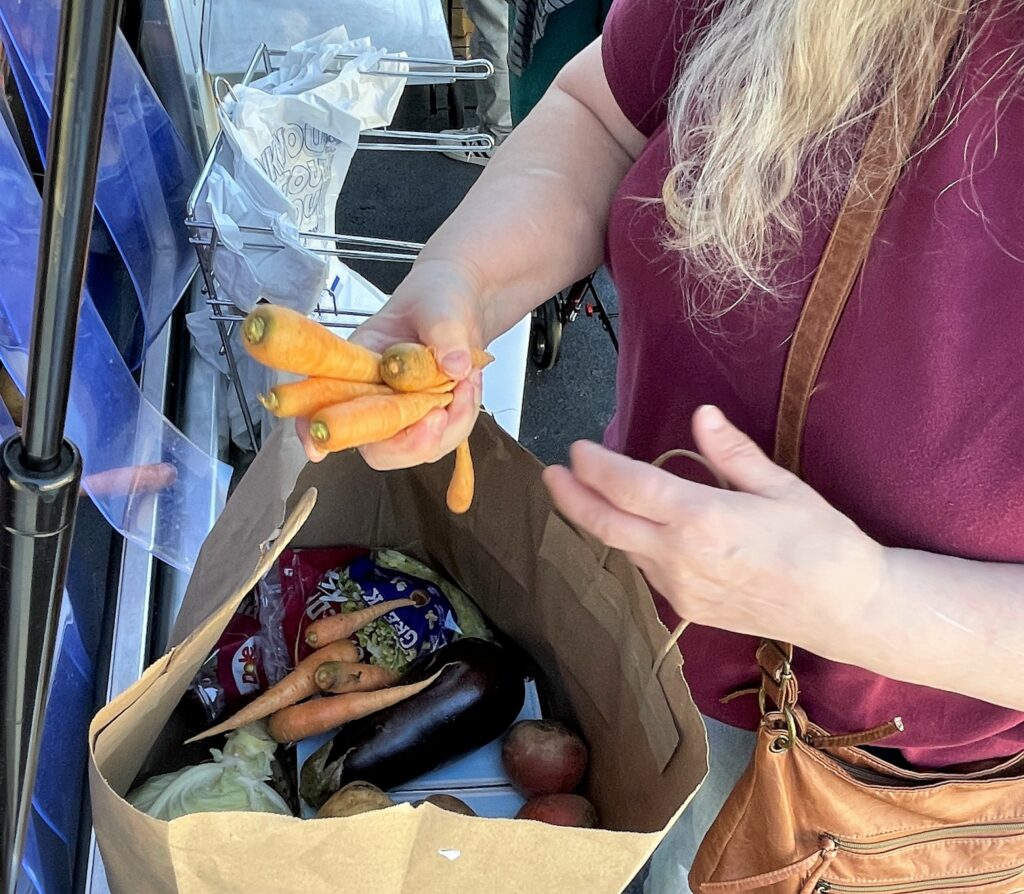 County residents can also learn about other food and nutrition services they may be eligible for.
Any organization that would like more information about hosting the Mobile Market can call 980-314-7788.