Your child's birthday party is approaching. You're searching for kid-friendly themes, activities, foods and gifts. The list of to-dos is long. Why not let Mecklenburg County Park and Recreation help? Make the next birthday a splash by throwing a party at one of our aquatic facilities!
We offer affordable packages and convenient locations, and our online reservation process is simple and stress-free. So, follow this step-by-step guide to throw a party to remember.
Think You're Ready to Book? First, make sure you know these things:
Possible dates and times. Have options in case some venues are already booked for your preferred day.
The number of attendees. This includes kids and adults. For kids under the age of 5, there should be one adult for every three children. For age 6 and up, have one adult for every 10 children.
If you want to bring and set up your own food, cake, tableware and gift bags, you can. Or you may want to leave party supplies and assembly to us.
Step 1: Choose Your Party Package
Then, with party details in hand, go to Park and Recreation's website and click on "Reserve a Facility." to go to the ActiveNet reservation website. Eastway Regional Recreation Center, Northern Regional Recreation Center and Ray's Splash Planet are available for parties.
Once in ActiveNet, you will find two birthday party options. The lower-priced "Basic" package is perfect for hosts who prefer to bring and set up their own supplies. In the "Deluxe" package, we will provide the cake, pizza, tableware, gift bags for young guests, and a gift for the birthday child! Click your preferred package.
You can also call each facility directly to check availability:
Eastway Regional Recreation Center, 980-314-3772.
Northern Regional Recreation Center, 980-314-6772.
Ray's Splash Planet, 980-314-4729.
Make sure to reserve basic packages at least seven days in advance. Reserve deluxe packages at least 14 days in advance.
Step 2: Reserve Your Location, Date and Time
Each facility has several rooms to choose from. On ActiveNet, you can also search by your preferred date and time and by the number of children attending.
Note: Parties at Eastway Regional Recreation Center and Ray's Splash Planet will have one and a half hours of swim or play time BEFORE their one-hour party room reservation. Partygoers at Northern Regional Recreation Center will have access to their room while they swim, in addition to their scheduled room time.
When you've found a room that works for your plans and you're ready to confirm availability, log into ActiveNet or create a new account. When asked, enter the number of children attending the party your preferred date and time. (Don't include adults in your headcount, but remember the adult-to-child ratio.) Click "Apply" to check if the room is available. After confirming availability, you'll be asked to complete the reservation form. Then, when prompted, name the event, select a basic or deluxe package and provide the name and age of the birthday child. Lastly, make your online payment through our secure system.
Step 3: Get Ready to Party!
Next, review the ActiveNet listing for your party room to see essential details about what to expect on pool party day. What should hosts and partygoers bring? What should they NOT bring? How will the party adult check in? What does the host need to know about clean up?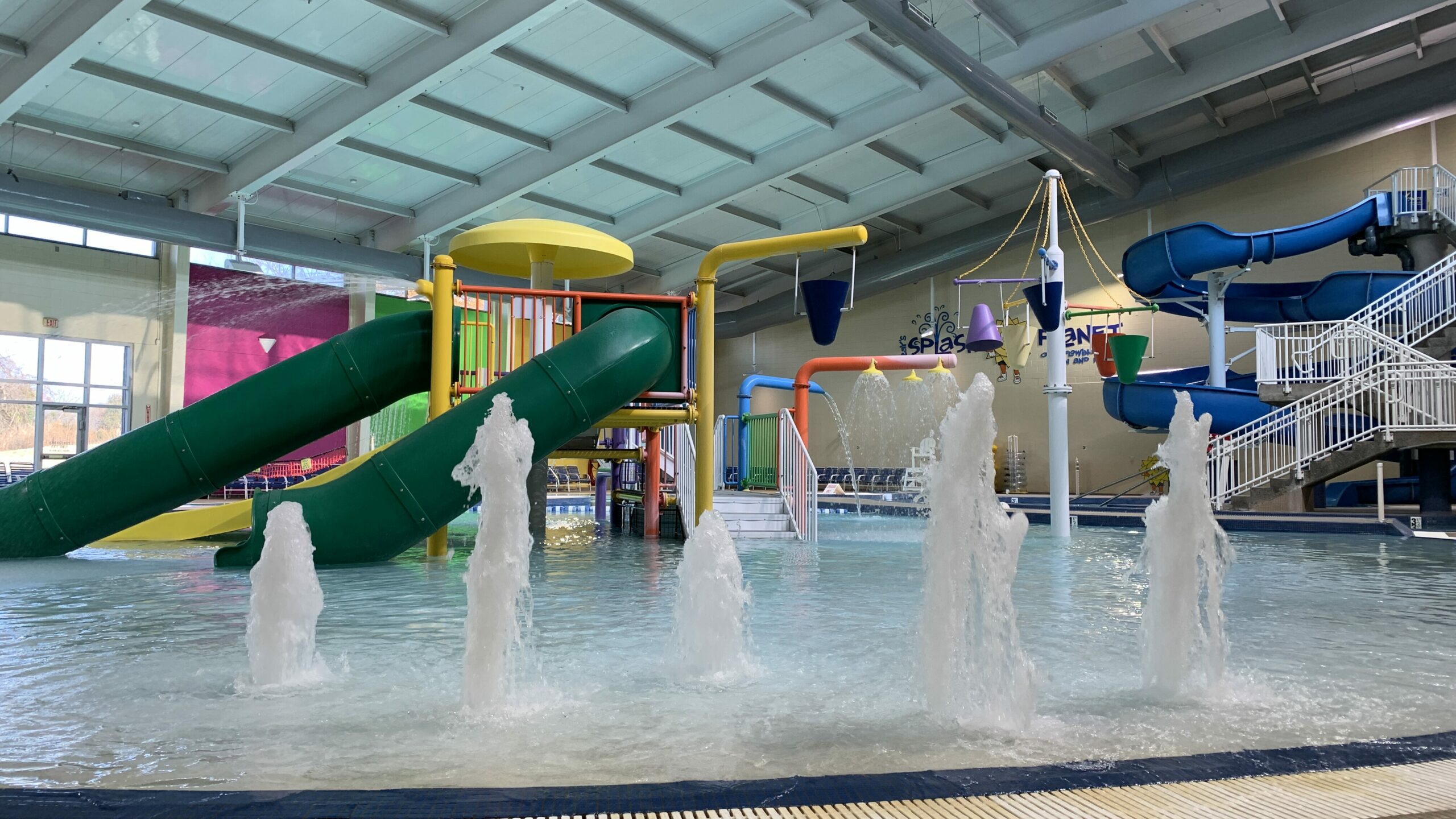 Finally, when you're ready to go, grab your swimsuits, towels and party hats. All that is left is to head to your fun-filled splash bash! We can't wait to see you.