Small businesses often struggle for the resources and support they need. This is especially true when starting up or when it's time to grow. Business owners rarely have the skills needed for their special service or product AND the skills needed to run a successful business.
You probably know the Mecklenburg County Office of Economic Development helps large businesses come to our area. Fortunately for you, they also help smaller businesses at every stage of growth.
Options for Small Businesses
Starting a new business can be confusing and expensive. You have questions, but you don't know where to start. We have a lot programs to put you on the road to success!
Meck Lending has loans of up to $75,000 at affordable rates and terms to qualified small and start-up businesses in Mecklenburg County.
The Small Business Concierge Service is a one-stop shop. It helps small business owners find and understand the resources across Mecklenburg County, the Charlotte region and North Carolina.
Small Business Lending and Credit Coaching gets small businesses ready for financing that makes good business sense. This program works with financial institutions, technical assistance providers and other partners to help grow a diverse range of businesses in our community.
Small Business Diversity
The Office of Economic Development is committed to helping minorities, women, and small businesses get equal opportunity to land construction and professional services contracts. That's where the Business Diversity and Inclusion program comes in. The County works to help small businesses grow and become competitive for government purchasing. We offer certifications, services to help you handle more business and programs to meet your needs.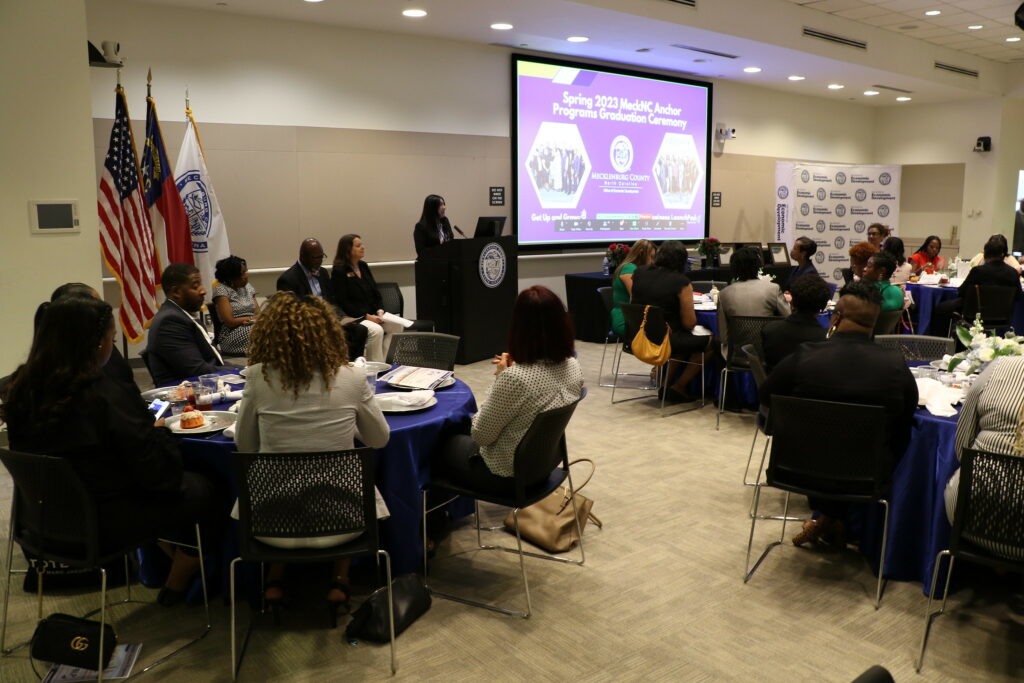 Success!
Once your business is doing well, it's time to get some recognition! The Crowns of Enterprise Awards honors Minority, Women, Small Business Enterprises that have provided excellent services to the County and City of Charlotte. The awards are for small businesses that show above average leadership and good business strategies. 
Now that you know what's possible, are you ready to see how we can help your business grow? Contact the Office of Economic Development today to start your business or take it to the next level!