Written with Daniel Leatherman, Eastway Regional Recreation Manager
Eastway Regional Recreation Center is open! The indoor facility is one of the newest in Mecklenburg County. It's already a big hit and we'll show you why.
Things to Do
What's there to do at Eastway Regional? Let's start with a lap pool, a leisure pool (that would be for me), a fitness center, a nature center (also for me), and a senior center. It's truly a one-of-a-kind recreation experience brought to us by Meck County's Park and Recreation Department. And new activities and services are being added every month. Staycation, anyone?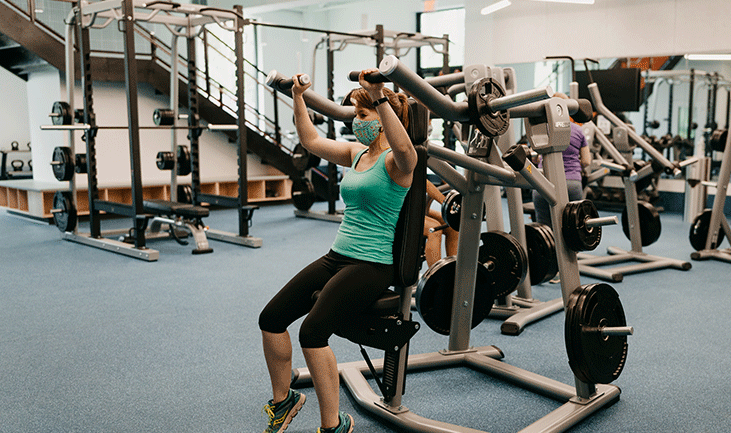 Something else totally cool about Eastway Regional is that it's surrounded by parkland, including adjacent Briarwood Park and that totals 125 acres, accessible via trail and sidewalks. SIDEWALKS! That means that all of us can have safe access – kids, seniors, and even middle-aged folks like me!
Our most popular programs since opening are fitness, the Department of Social Services Senior Nutrition Program, and drop-in aquatics. Our school day out camps are also a hit with families. They're available at all recreation centers for kids with a wide variety of interests.
Whether you prefer to join us and stay dry or take a dip in one of the pools – Eastway Regional has it all! But don't forget, just like when you were a kid, NO RUNNING BY THE POOL for kids or adults. We hate to be grouches, but safety comes first.
I'm Ready to Go to Eastway Regional!
That's just the basics but here's everything else you need to know before visiting. Now you ask, what do I need to do to use the facility? Our most cost-effective method is via a monthly MeckPass! This fabulous card also gives you access to many other Mecklenburg County facilities, including the Mecklenburg County Aquatic Center, Ray's Splash Planet, and the Marion Diehl Recreation Center. There's no better time to join us than now. See you soon!