Written with contributions from the Public Information Department
I know what you're thinking. "I've avoided travel for a year and I'm ready to GO!" Me too, reader. Me too. BUT if we're going to be here, let's make the most of it. I'll give you a money back guarantee right here, right now if you've done everything on this list.*
Parks and Greenways
Now if you're like a lot of people, you've SIGNIFICANTLY upped the amount of time you've spent outside in the last year. Our greenways had a 69% increase in traffic from May 2019 to May 2020! Walk, run, bike, hike. However you're getting around, hit some new areas. How many of the 52 miles of greenway can you explore? Someone in our department challenged you to do all of them. In a single staycation. ? If you do this, PLEASE tag us on social. We need to see that! Another person challenged you to go to a different park every day for a week. Maybe that's more your speed.
Cast Away
If your outdoor time leans a little more laid back, maybe fishing's more your speed. All anglers over 16 will need a license. No gear? No problem! You can rent some from us. And if the idea of figuring out where to go is too overwhelming, we've got you covered there, too. Fish at all nine stocked community ponds for top bragging rights.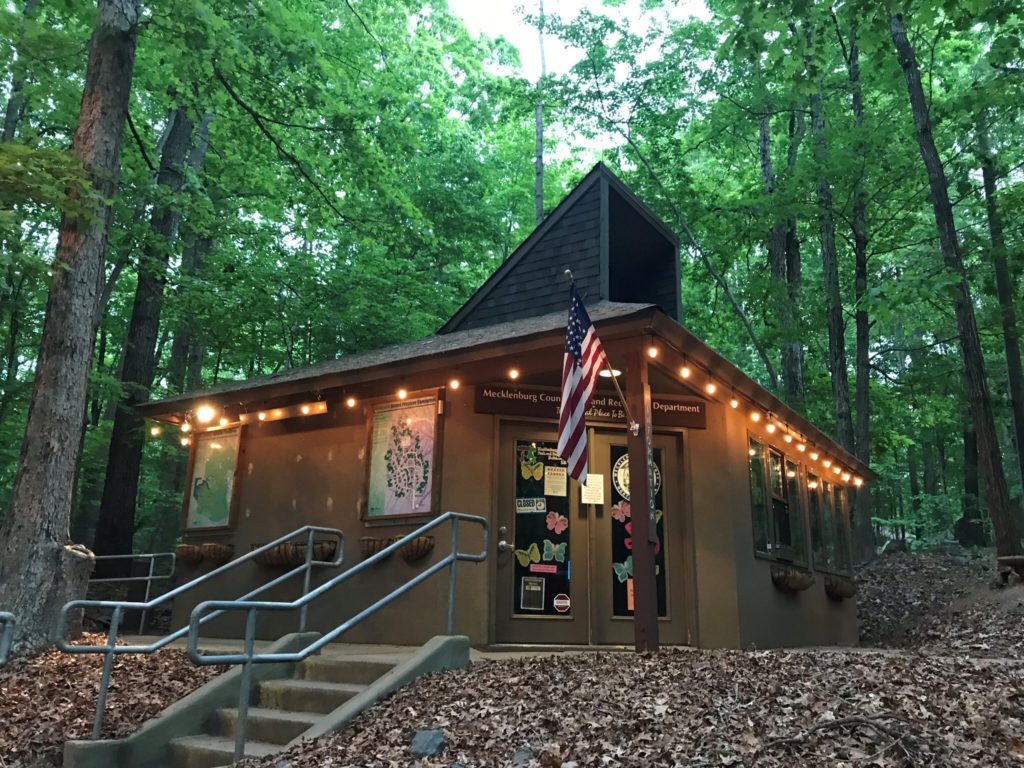 Camp Time
If you're ready to upgrade from camping in your backyard, try McDowell Nature Preserve. You can check out eight miles of trails there (remember #1?), fish (#2), go geocaching (skip to #5) and more. There are dozens of camp sites ranging from full RV hookup to primitive sites. In spring, you can use Easter marshmallows to make colorful smores!
Learn Your Nature
Put up a bird feeder and document the species that visit! You can also use an app like Seek or Picture This to identify the birds and learn a little about them. (I confess to doing both of these things.) Pro tip: If you don't also want to feed the squirrels, put your feeder in a place they can't access. And they are crafty so do your research! Another option: Pick a food squirrels don't like but birds do.
While we're on tech tips, you can use those apps to identify every plant in your yard. Feeling ambitious? Go above and beyond and learn all of plants in your neighborhood. Then for extra credit**, go to a park and identify as many plants, weeds and trees as you can. 
Go Hunting
Not that kind of hunting. Treasure hunting! You can hunt for and hide caches on some County properties. Whether you're new to geocaching or an expert, you can join in for a little high tech outdoor fun!
Dig in
As I write this, I'm hearing lawnmowers in stereo. If this time of year also inspires you to get in the yard, grab some of our compost and mulch. No room to plant your own, check out a community garden. Many gardens have wait lists but you'll never get a plot if you don't check it out.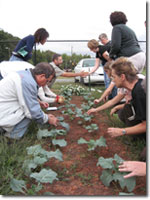 Give Back
It may look a little different this year (I sense a theme) but volunteering is back for a lot of organizations and they need your help! Donate time, fundraise or send things from their online wish lists. There are a lot of opportunities with Park and Rec from picking up parks to coaching a sports team. If you'd like to organize a group project, we recommend contacting the volunteer coordinator. Spring is also a big time of year for volunteering with Charlotte-Mecklenburg Storm Water Services. It's not all storm drains, though you can do that, too! Clean up or monitor a creek or plant a tree, monitor a local stream. You have options!
Show Your Work
If your family is anything like mine, you've probably taken hundreds, if not thousands of photos and videos this year. Well why not pull them all together and make a photo album, slide show or documentary about your year at home? Even though it feels like it right now, you won't always remember these moments. Give generations to come a look at what life was like for you.
Dream
And last but not least, plan your next "real" vacation. It's been a long time and we're going to need to do something bigger this time next year and probably even sooner. Maybe you'll want to take your cues from travel shows and documentaries if your staycation included some time on the couch. Take a trip in your mind then make it happen if you can.
Just like a real vacation away from home, do something you've always wanted to do. Only you know what that is. Make that homemade pizza just like being in Italy. Take the dogs for a spa day. Play your favorite childhood games. If there's something you've said for years you wanted to try or sights you wanted to visit but only take out of town guests, treat yourself. Now's the time.
*You didn't pay me anything. 
**You're the person who assigns credit.