This is an update to a 2018 blog by Bill Carroll.
"Are there really any fish in there?"
That's what a young passerby asked me, skeptically, as he temporarily paused during his jog around Freedom Park. I had just gotten myself comfortable in a fold-out camp chair and cast my line into the still water.
"Sure," I responded – "Lots of them." In a made-for-TV instant later, my line jerked down and I started reeling in what turned out to be a fine three-pound channel catfish, the largest one I'd ever caught at Freedom Park Lake.
Yes, there are fish in there!
It's astounding to some to think that a 7-acre manmade lake in the middle of one of Mecklenburg County's most popular urban parks would have a healthy population of fish, but it does. Our Park and Recreation Department works regularly to stock the lake with catfish, and big largemouth bass and bluegill are lurking down there, too.
Fishing is a fun sport, and great for young and old. It's inexpensive to get started, and once you learn some very basic skills and rules you can be out on the pond in no time. Mecklenburg County has an impressive number of great fishing spots with more than 27 miles of shoreline. Some are in parks, some are along the greenways, and they're all free to fish. You can find a complete list of locations here.
You can also fish from the following Mecklenburg County parks and nature preserves that border several reservoirs on the Catawba River:
Rural Hill Nature Preserve – Mountain Island Lake
Latta Nature Preserve – Mountain Island Lake
Iswa Nature Preserve – Lake Wylie
Berryhill Nature Preserve – Lake Wylie
McDowell Nature Preserve – Lake Wylie
Blythe Landing – Lake Norman
Jetton Park – Lake Norman
Ramsey Creek Park – Lake Norman
To get going, you just need a hook, line, bait and some patience. It's up to you how serious of an angler you want to become. Want to just give it a try first? Mecklenburg County has you covered. Just stop by a participating Nature Center (Quest, McDowell, or Reedy Creek) and they'll loan you a rod and reel for 24 hours. Just make sure to return all equipment back to the preserve it was borrowed from. Check to see if the nature centers have bait, otherwise, you'll need to bring your own worms or lures.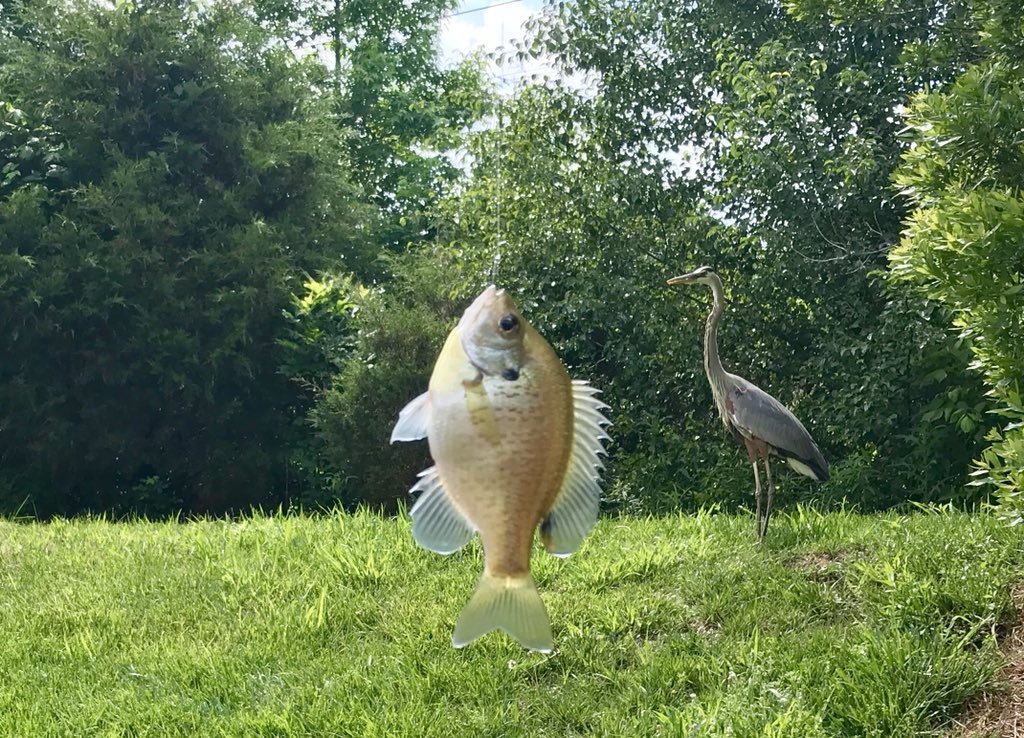 For the more advanced, here are some other tips to help you get in some good fishing time in Mecklenburg:
Most spots are easy to get to and have ample parking (such as Freedom Park, Col. Francis Beatty, and McAlpine), but others can require a little bit of a hike to reach, but half the fun is getting there.
Non-motorized boats are allowed on a few select lakes, such as Col. Francis Beatty Park Lake.
All anglers 16 years and older are required to have a North Carolina fishing license. You can typically get one at the local tackle shop or buy one online.
Great basic baits for catfish, bluegill and sunfish are bread, worms, or even a small bit of hot dog will do.
Lure users will have success with rooster trails, trick worms, top plugs, and crankbaits depending on where you're fishing and what you're fishing for and the season.
Minnows are not allowed to be used as bait in Mecklenburg County park lakes and ponds. They can introduce unwanted species and pollute the water.
Catch-and-release is encouraged, but creel limits are posted for all lakes and ponds.
Please observe park hours. They're clearly posted at every location.
Many locations have fishing piers and paved walkways near shore (such as Col. Francis Beatty and Freedom Park), but in other locations you may have to get adventurous to get to that perfect cover location to cast. Remember to watch out for the various flora and fauna that live around the water.
Fishing is also allowed along any of our many greenways that run along creeks. You'd be surprised at the variety of fish you can catch in a small creek.
As tempting as it may be, don't feed the ducks and geese you'll no doubt see at some of our ponds and lakes. It fouls the water and our walkways.
Enjoy your day on the lake, but if you bring something in, take it out. Offer your leftover bait to another angler if you have some extra – don't throw it on the ground or in the water. Put your trash, water bottles, etc. where it belongs, too.
Fishing line, fish hooks and other tackle can be dangerous for people and deadly for birds and other animals. Make sure you take it with you or dispose properly when you are done for the day.