"Beautiful young people are accidents of nature, but beautiful old people are works of art," Eleanor Roosevelt once said.
Mecklenburg County works to preserve that artwork—and their dignity—with services to help neighbors keep their mobility and independence. That includes the Mecklenburg Transportation System. It offers rides to the doctor, pharmacy, grocery store, hairdresser, library, part-time job, or maybe to a free, hot meal. All trips that make their lives easier.
---
Certified Dementia Friendly
Our drivers are certified to offer another level of compassion. Mecklenburg Transportation System is "Dementia Friendly" after training with Dementia Friendly Charlotte Mecklenburg, Centralina Area Agency on Aging, and Just1Call.
Drivers and office staff now know how to better understand dementia, how to communicate with those customers and how best to support them. The training includes hands-on exercises to help staff understand the challenges these residents face.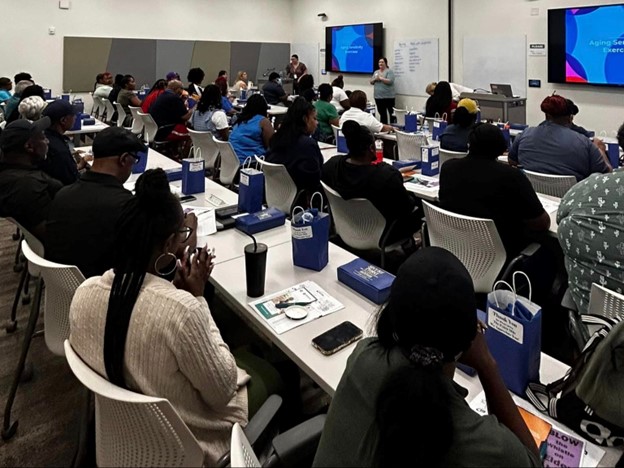 Maintaining Independence
Mecklenburg Transportation System helps senior or disabled residents hold on to their independence. The program helps more people live at home for as long as possible before they need to move into a facility. So, in addition to doctor trips, we offer "quality of life" trips.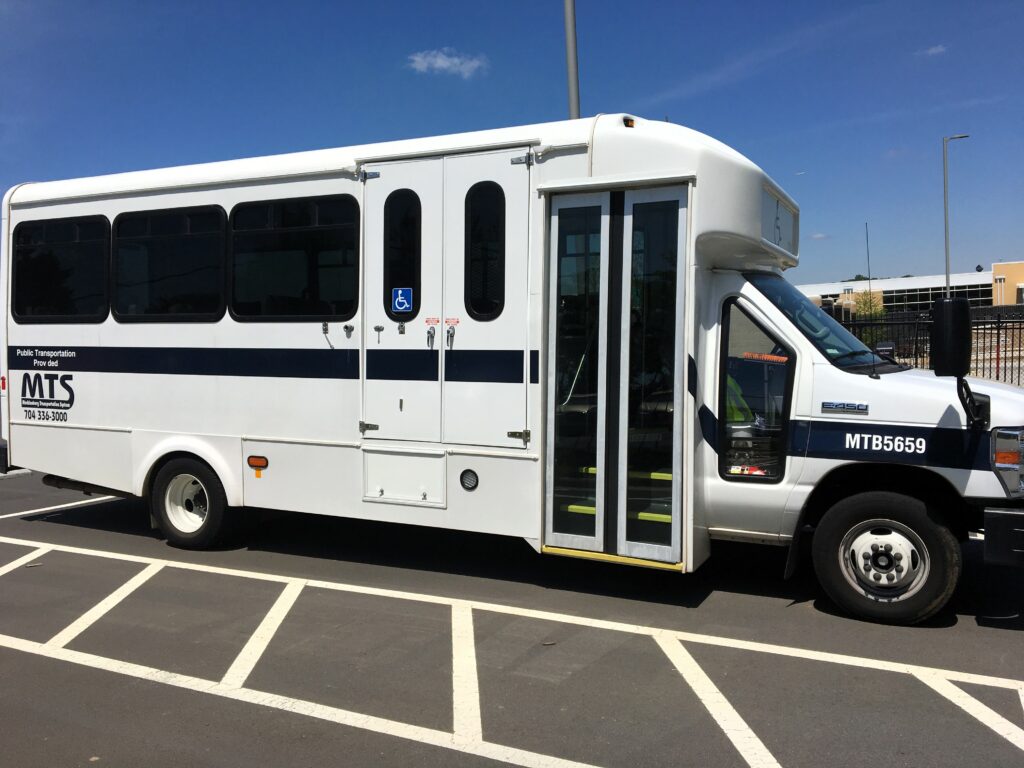 The service makes 1,200 to 1,800 trips EVERY DAY. Each trip means someone is a little more independent.
---
A Little Empathy
J.P. Rodgers has been driving for Mecklenburg County for nine years. He's seen a lot—and learned a lot.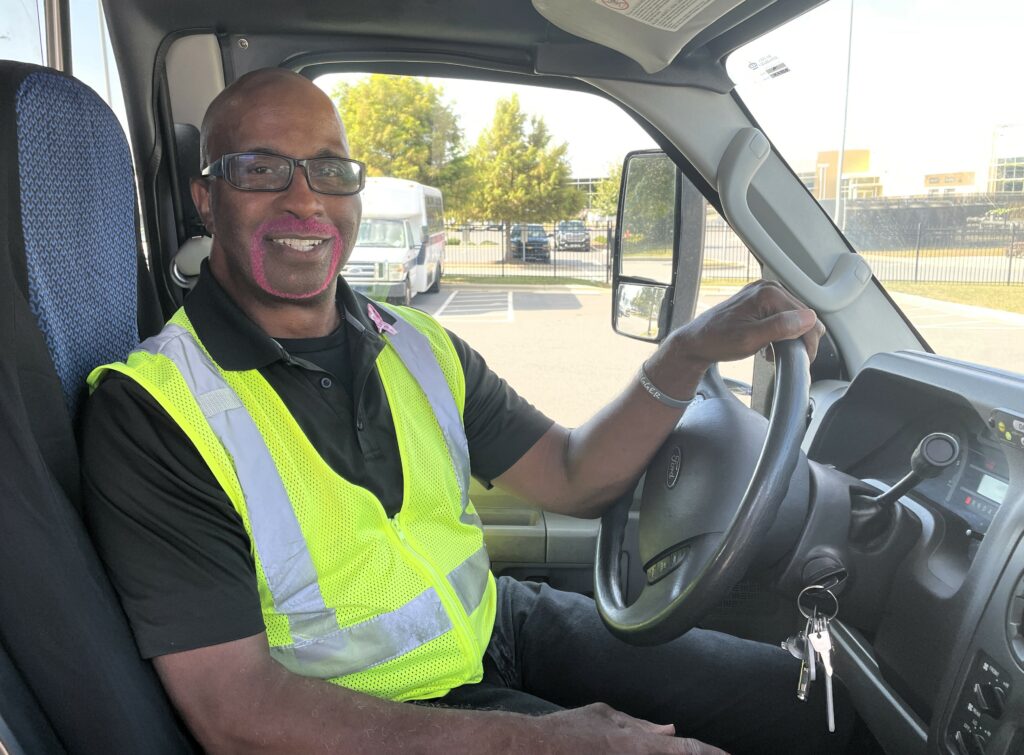 "You've got to have a sense of empathy. You need get as close to understanding what this client is going through in this moment, and that's what the class does. Especially for drivers who may not have had this kind of experience and worked with customers with their various health issues."

J.P. Rodgers, Mecklenburg Transportation System Driver
It's Official
After the training, buses are marked with decals that tell the community they are "Dementia Friendly."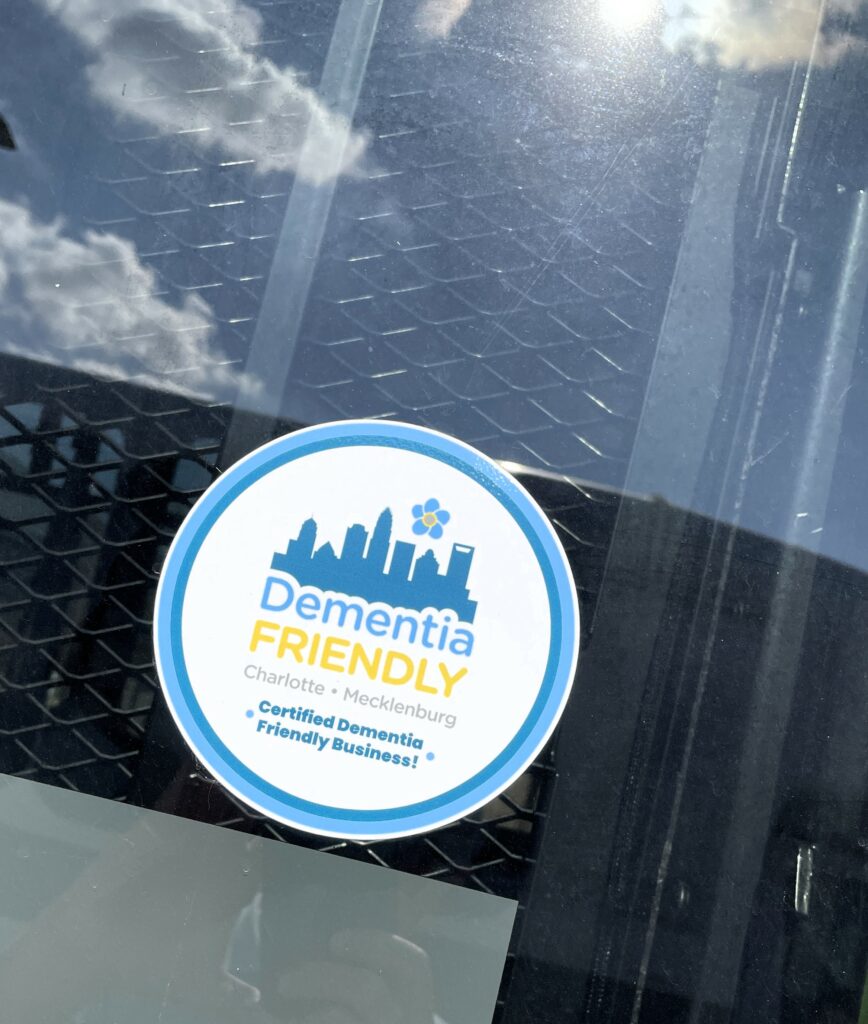 ---
Safe Space
Drivers say it's important to make the clients feel comfortable and not threatened. Alison Montgomery has worked as a para-transit driver since 2005. She describes the lessons she learned in class and what she's learned on the job.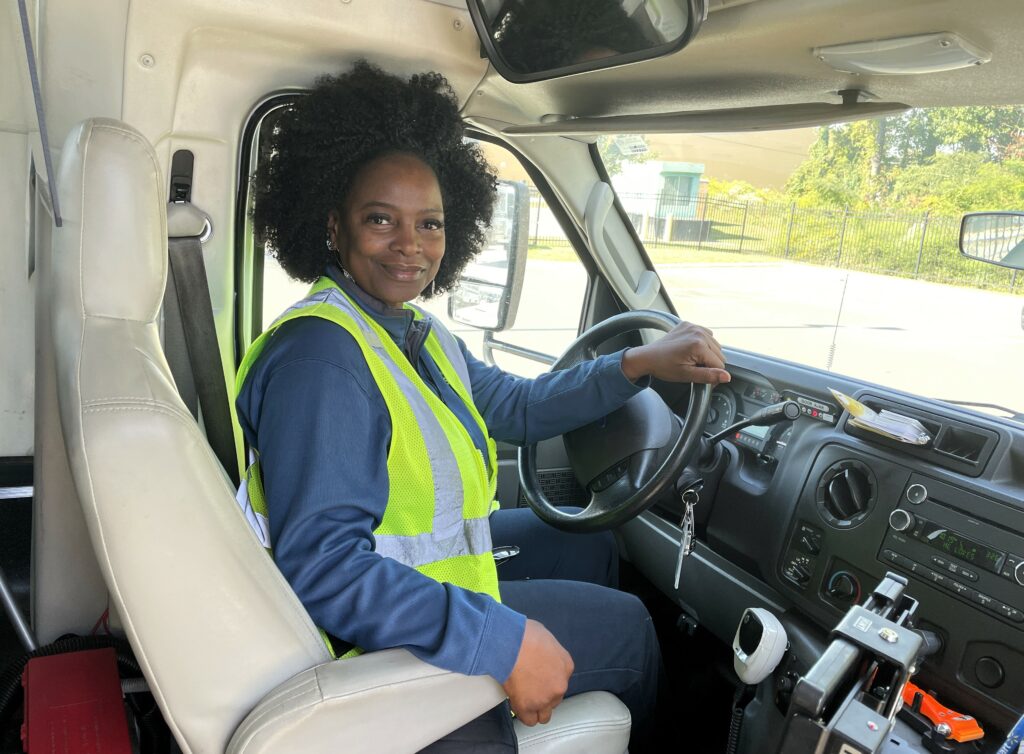 "I talk about food, ask them about their family, what they did as a child—stuff that they know or will remember. We try to bring them to a safe place. It's part of what we learned: how to approach with care and concern. Those are two of the most important words to remember when working with customers with dementia."

Alison Montgomery, Mecklenburg Transportation System Driver
---
Age Friendly Mecklenburg
Age Friendly Mecklenburg helps make the lives of our older neighbors better by connecting the community around them.
We help them learn about digital technology, eat healthy, prepared meals, find fresh food on their doorsteps, and many other programs.