"Have any good plans for the weekend?"
Chances are you've been asked that before, by a colleague, on a Friday afternoon, or maybe by a friend or family member who's trying to figure out if you're free. And while it is exciting to have things in store for yourself that you can share, if there's one thing we know to be true, it's this: after a while, weekends can get expensive.
So, what if you're trying to stick to a budget? Lucky for you, Mecklenburg County is filled with low-cost activities. That means you can still enjoy your weekends while being financially responsible at the same time. Let's look at a few examples.
Go for a hike.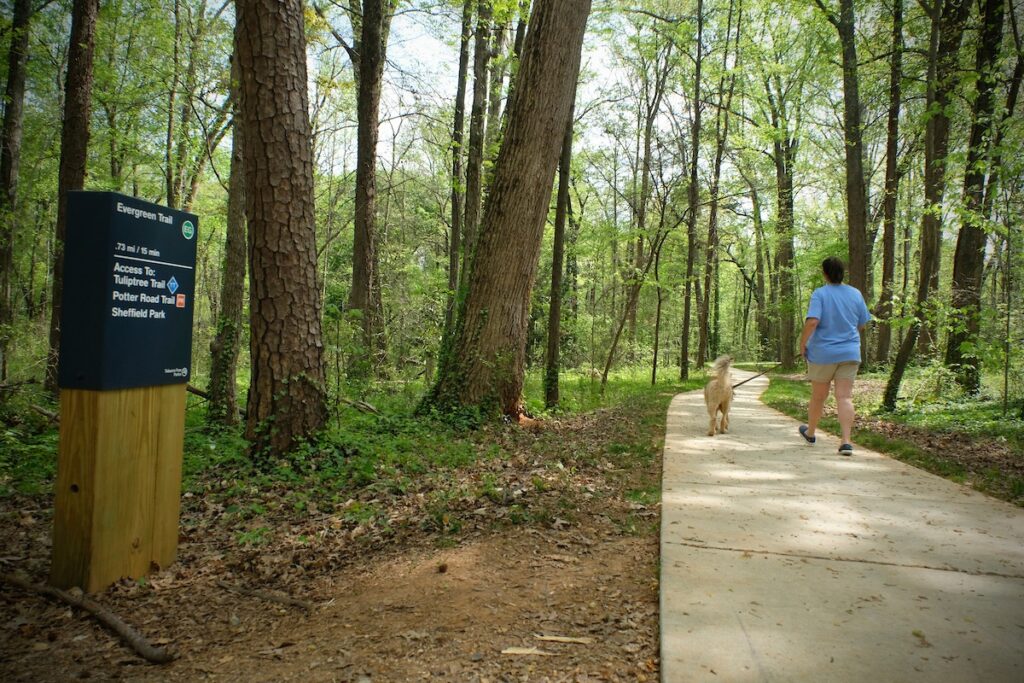 With over 50 miles of paved trails and several nature preserves that have even more trails, there's no shortage of places to explore on foot in the County. Park and Recreation has trails for hikers of every level (and they're free to use, we might add) and you can make your hike as short or as long as you want depending on how much time you have! They also have some group hiking activities you can participate in, which can all be found online (but note that costs for these may vary).
Give a dog a break.
From the shelter, that is! CMPD Animal Care and Control has a "staycation" program that allows you to sign a dog out for the day to give them time out of the shelter environment. (If you'd like, you can also sign them out for an overnight stay too.) All you have to do is stop in, pick a dog off of their staycation board, and have them back before closing.
(P.S. if you need an idea of where to bring your four-legged friend for the day, here are a few good options.)
Learn a little history.
How much do you know about Mecklenburg's past? When the weather is right, consider a trip to the Little Sugar Creek Greenway to walk or bike through the "Trail of History." It runs from 7th street at Central Piedmont Community College down to Morehead Street and features sculptures of those who have shaped our area's history. You'll meet people like Captain James Jack, William Henry Belk and James B. Duke along the way!
Visit the library.
Your local Charlotte-Mecklenburg library branch is filled with so much more than just books. They also have tons of digital resources for you to peruse, PLUS programs that range from computers and technology to art and photography, finance, science, gaming and so much more.
If you don't already have a library card, your first step is to go get one so that you can access all of the benefits. Then, visit cmlibrary.org to find out what activities your branch has planned.
Go fishing.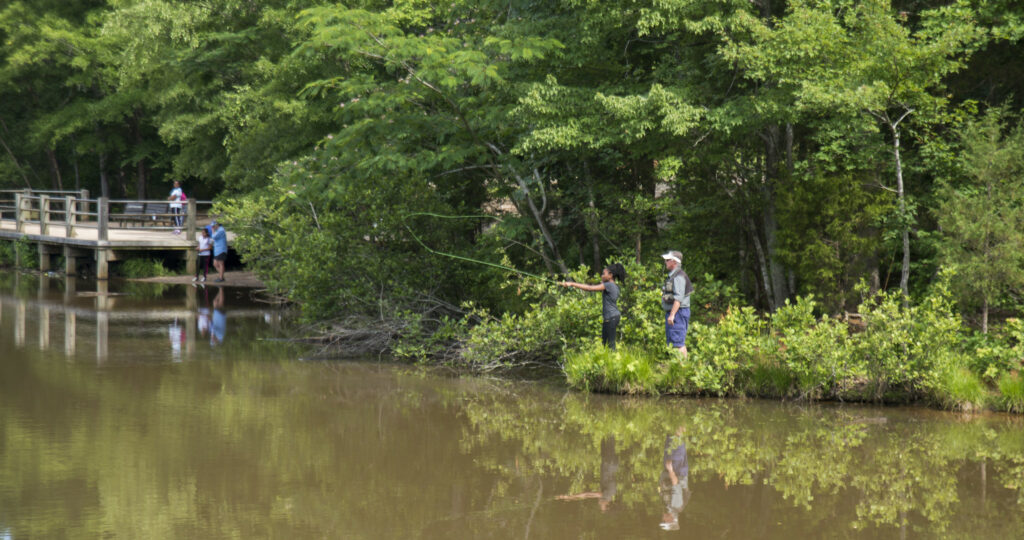 Did you know that Mecklenburg County has more than 27 miles of shoreline? You can find some great fishing spots right in our parks and along our greenways, and they're all FREE to use! Either bring your own equipment or stop by one of Park and Rec's nature centers first – they'd be happy to loan you a rod and a reel for up to 24 hours.
Do you have other ways that you like to spend a Saturday without breaking the bank? Share them with us and you just might see them added to this list!