Excellence is one of the top principles we hold our employees to at Mecklenburg County. Recently, we started a new way to show that: MeckACTs. Achieving results, Cultivating relationships and people and Transforming through innovation and change. The program helps us choose, develop, evaluate and recognize our team members across the County. Our first MeckACTs award winners show this excellence in action. Hear it from the people who nominated them. And the winners are…
Act One: Achieving Results and Transforming Through Innovation and Change
Scott Black is a senior Geographic Information Systems (GIS) analyst with Land Use and Environmental Services Agency. He was nominated by Jai Wei, GIS director.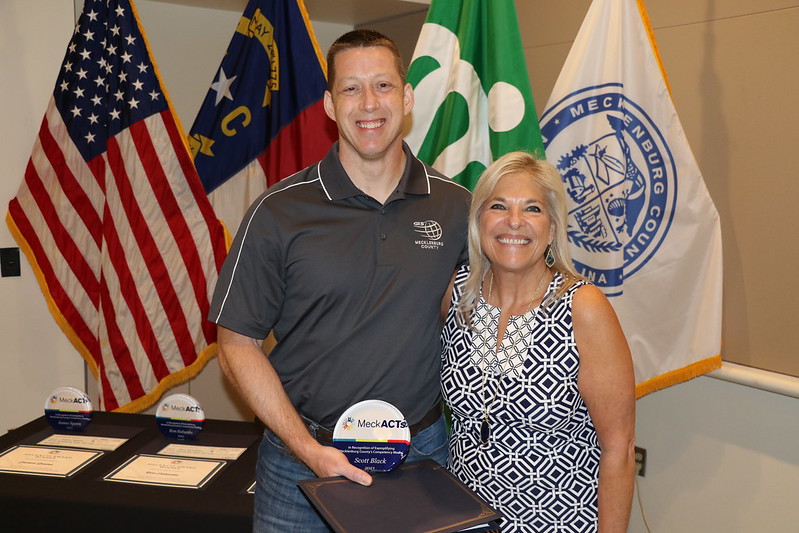 Jai said, "Known by his co-workers and customers as a person with an unwavering commitment to excellence and a strong work ethic, Scott is praised as a shining star. He is helpful, talented and professional. Whether he's using innovative technologies to help Park and Recreation design and set up the County Greenway Safety Survey, volunteering to help power up all work computers after unplanned outages or sharing his knowledge and experience in the field of tree canopy by serving as subject matter expert for local media, he is known as a go-to person. Scott's exceptional efforts have made a significant impact on the success of the GIS department. His professionalism, eagerness to help and amazing talent are to be commended."
Act Two: Achieving Results & Transforming through Innovation and Change
James Spann is a communications specialist with Public Information. He was nominated by Mike Taylor, Public Information web manager.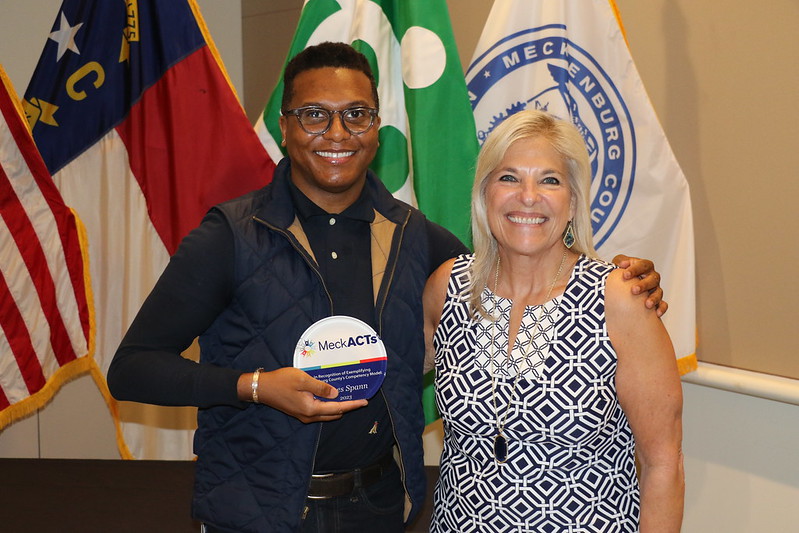 Mike said, "He might not be an executive-level employee, but James delivered executive-level results in his first year in the Public Information department. He single-handedly developed the County's visual (branding) guidelines and was the driving force to bringing it Countywide. James also created the County's award-winning COVID-19 Guidance crisis communications plan. His vision and influence can be seen in marketing and communications efforts from all County departments. Check out James' work in publications from Human Resources, Strategic Planning and Evaluation, the Office of Office of Management and Budget, MeckNC.gov and much more."
Act Three: Achieving Results & Transforming through Innovation and Change
Ron Eubanks is an environmental specialist with Land Use and Environmental Services Agency. He was nominated by Richard Farmer, a Land Use and Environmental Services Agency Environmental Supervisor.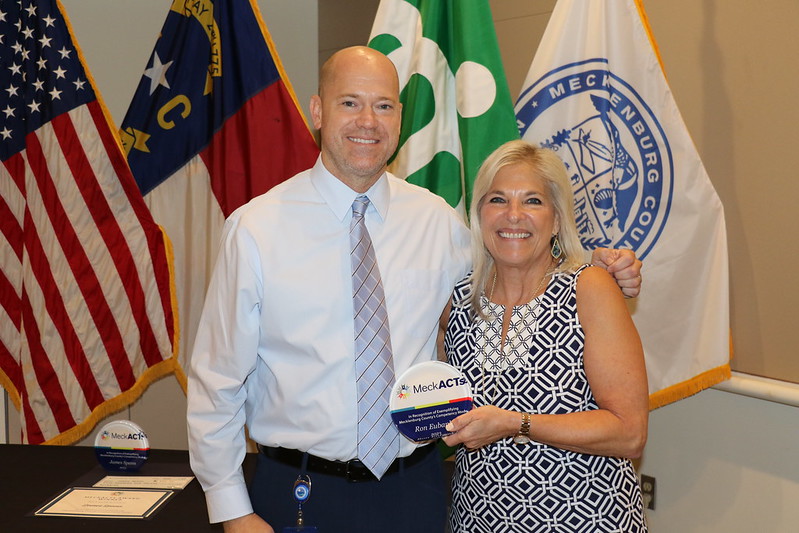 Here's what Richard had to say about him:
"Ron is an extraordinary and dedicated employee who has been with Mecklenburg County for nearly 24 years. Throughout his career, he has consistently provided outstanding customer service, even in instances when he is the bearer of bad news.
"One of his responsibilities is to educate property owners and contractors about the buffer rules and remediation requirements so they can remain in compliance with County regulations. Even in this type of stressful encounter, he exhibits great customer service by having a calm demeanor and showing patience and empathy. He has the exceptional ability to de-escalate highly intense situations. Prior to the implementation of MeckACTs, staff in the Water Quality program had been evaluated on the quality of their customer service and every year in his 24-year tenure, Ron has received an Exemplary score in that category."
Act Four: Cultivating Relationships and People; and Spurring Innovation
Michael Crutch is an elections manager in the Board of Elections Office. He was nominated by Eranita Welch, Elections Specialist; Liz Capitano, Elections Specialist; Donna Greenwood, Administrative Support Assistant; and Torie Leslie, Senior Q&T specialist.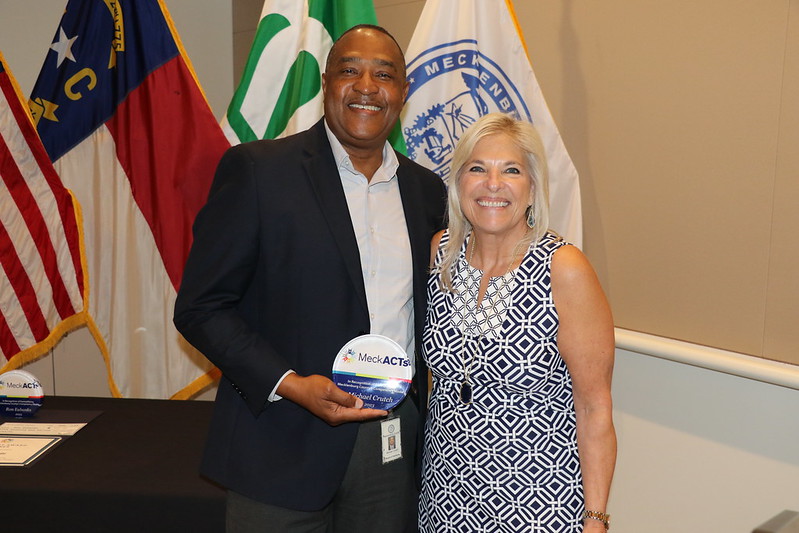 Here's what his team had to say about him:
"Michael has developed his department into a cohesive, well-run unit working together to produce outstanding results for elections in Mecklenburg County. Each of his Sr. Quality and Training Specialists work well together to achieve successful training sessions for the poll workers, building a rapport and trust among all who meet him.
"His team members have a level of confidence in executing their roles and are given the freedom to adjust when necessary. This is due to his ability to encourage and give meaningful feedback. The culture he has created within the team where each person knows and understands their job role, is clear on expectations and actions items necessary for that role and his ability to build an expectation of answering questions, addressing concerns, and welcoming new ideas makes him a stellar leader."
Congratulations to these award winners! Thank you for your outstanding service to the residents and businesses of Mecklenburg County.
Feeling inspired? You can join the team and make a difference in your community, too!
*Quotes lightly edited for length