There are a lot of great job opportunities available these days. With the right skills and background, you can have your pick of jobs in any number of fields. If public service is on your list, you should consider a career in government. Mecklenburg County has rewarding job opportunities available right now. Here are a few tips to help in your search for the perfect job with Mecklenburg County.
1. Show a passion for public service and giving back to your community.
You can summarize this in your resume and cover letter by including key volunteer roles related to the job you want. And be sure to talk about your volunteer activities in your interview, too.
2. Stay active on the County's career site.
Sign in and set up an account on Mecklenburg County's Career site. It's updated frequently, and new jobs become available every day. Be proactive by joining the Talent Network. This way, you'll be matched and alerted to jobs related to your experience. You can also find out more about the County's departments, culture and benefits on the career site.
3. Follow Mecklenburg County on social media.
We have an active social media presence on LinkedIn, Twitter, Facebook and Instagram. You'll get all the County news first and find out about our initiatives, priorities and activities. This information will be helpful as you research your career options with the County.
4. Learn about Mecklenburg County Government…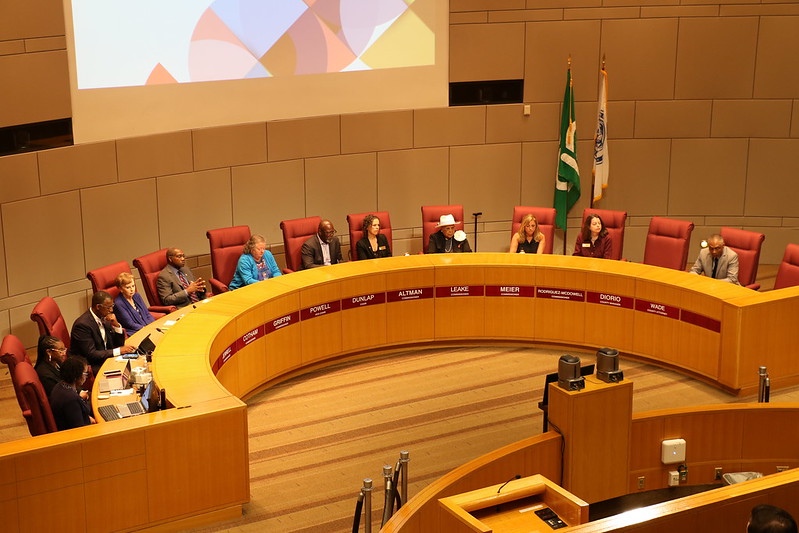 and how it serves our community. Do a little research on our website. Find out about the Mecklenburg Board of County Commissioners by attending one of their meetings, virtually, or in person. You can also look at any meeting going back to 2007 and add subtitles in one of dozens of languages. Catch up on the latest County news.
5. Review the job description…
and have a good understanding of the position you're applying for and how your skills and experiences are related to the job. Be prepared to share examples of your relevant work.
You can be a part of what makes Mecklenburg County a great place to Live, Learn, Work and Recreate. .