Just sit right back and you'll hear a tale,

a tale of a fateful trip.

"Gilligan's Island" Theme Song
Maybe you can't afford a trip to a tropical island but there's an island right here in Mecklenburg County THAT YOU CAN RENT. Color me surprised, too! And you won't get lost there if you go on a three-hour tour. (That's a "Gilligan's Island" reference.) Here's what you need to know about Copperhead Island before your next event.
What's in an Island Name?
I know what you're thinking. It's called COPPERHEAD Island. Is it infested?? (No.) Why would I go there? (Keep reading.) There are copperheads throughout our region. One Park and Rec manager wants you to know while "copperheads can occur on the island, we have not found more here than other places around Charlotte."
Do I Need a Boat?
You don't need a boat, but you can bring one! The boat ramps are next to the island, so it's a popular place for boaters and paddlers to access Lake Wylie. Copperhead connects to the "mainland" by a two-tenths mile walking trail. The trail crosses a narrow peninsula to get there. A maximum of two vehicles can park by the shelter. Additional parking is available near the park entrance.
Camping Time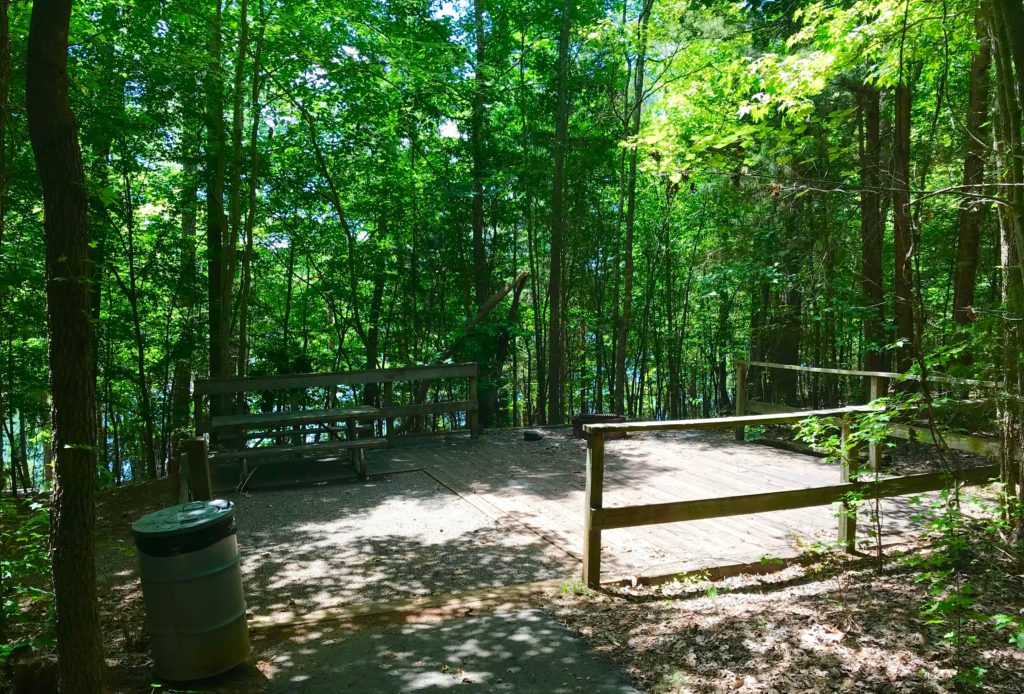 The 13-acre island is mostly wooded with a looping walking trail. There are six campsites. You'll find restrooms, a shower, water and electricity at the shelter. Bring your dinner and cook on it two large charcoal grills. Entertain yourselves with horseshoes and volleyball (BYO horseshoes and ball). Maybe fish a little. Then watch sunset on the deck, maybe build a fire.
Special Considerations
We don't hold large events here as there's a limit of 80 people. You can rent the picnic shelter during the day. No amplified sound, though. It is a nature preserve after all so we want to keep it pleasant for wildlife and other humans. That's also why it's important to leave the park as you found it.
Snag Your Spot
Island rentals (don't you just love the sound of that?) are available March through November. Sometimes they fill up months in advance so make sure you grab your spot if you're looking at a popular season. (Hint: summer.) Whether you rent for one night or two weeks, adventure awaits!