Hurricane season is right around the corner and although we may not get the same destructive winds and damage to property seen at the coast, the Piedmont area has experienced its share of high winds and flooding from hurricanes and tropical storms. Creating a plan and knowing what resources are available are your best bet for staying safe. Fortunately, we have the information you need to get ready.
The Basics
To prepare for a hurricane, Charlotte-Mecklenburg Storm Water Services has some important tips to keep you safe:
Make an emergency plan. Talk to your family and friends about where you'll go and what you'll do in case of emergency. Keep a copy in a safe place and share it with others.
Sign up for CharMeck Alerts to receive important updates. 
Know your area's flood risk. You can find information about floodplains and search for your address using the interactive 3D Floodzone Map. 
Learn about the Flood Information Notification System (FINS), which includes the latest data for more than 50 stream gauges and 70 rain gauges in our area. (Gauges track change over time.)
Listen to Emergency Alert System, NOAA (National Oceanic and Atmospheric Administration) Weather Radio or check with Charlotte-Mecklenburg Emergency Management for current emergency information and instructions about flooding.
Learn your evacuation routes.
Help is Here 24/7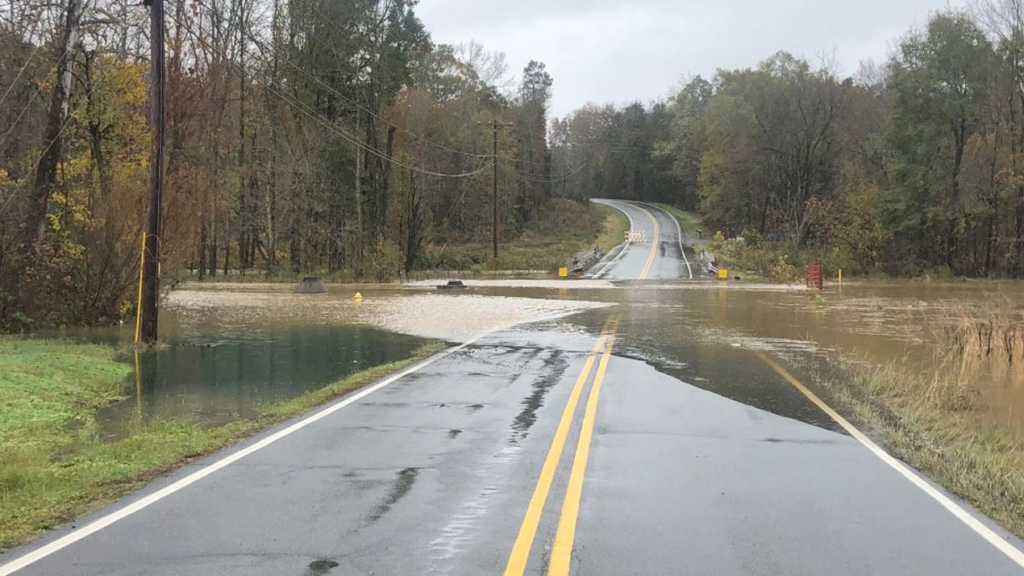 No matter the time of day or night the storm hits, help is available. During disasters, Mecklenburg County pulls together a team of departments and agencies that can help. They include Social Services, Public Health, Community Support Services, Fire Marshal's Office, Sheriff's Office and many others. All are committed to the safety, health and welfare of residents. These massive efforts to keep the community safe are coordinated through the Charlotte-Mecklenburg Emergency Management Office. They work with police on patrol, firefighters, paramedics and street workers to maintain the roads. If you're in a life-threatening situation during a storm, start by calling 9-1-1.
The Storm is Over but Trouble May be Lurking
The storm has blown through and things are looking safe. Hold off on venturing outside just yet. Mecklenburg Storm Water Services has some advice:
Stay off roads unless absolutely necessary.
Don't attempt to clear storm drains and storm drainage pipes. Report any blockages to 3-1-1.
Check with Charlotte-Mecklenburg Emergency Management for current emergency information and instructions. 
Evacuate immediately, if told to do so by authorities. Never drive around barricades. Local responders use them to safely direct traffic out of flooded areas. 
Turn around, don't drown. One foot of moving water could float and sweep your vehicle away.  
Follow these tips and stay safe this hurricane season.