When you think of the County, your first thought is probably 8 a.m. to 5 p.m., Monday through Friday. But some of our departments are working some unusual hours.
We'll go ahead and get this out of the way: You can use our website any time you want. That's our number one, super-secret (OK, not at all secret) tip. But there are other County services and staff at work during unusual hours — some even in the middle of the night. This list isn't all-inclusive (that would get boring fast!), but we'll walk you through a few that might matter most to you.
Parking It
Our Park and Rec staff works outside of "normal" business hours to keep our parks, nature centers, preserves, senior centers running and maintained. When we have a lot of rain, crews go out to make sure parks and greenways are safe to use. If there's any damage, they'll schedule repairs.
And of course, events! Park and Rec has so many sponsored activities you can enjoy like hikes and archery and kayaking and — don't make me list them all. I could truly keep going for at least 20 minutes. You can also host an event that's uniquely YOU, like a birthday party or a wedding.
LUESA
Maybe you're moving and have some things you need to recycle that can't go in the curbside bins. You can take things like mattresses, batteries, old TVs, paint, lawnmowers, and more to one of our full service recycling centers. They're always open Saturdays. Plus, our Solid Waste answer line often answers questions all weekend long.
Farmers Markets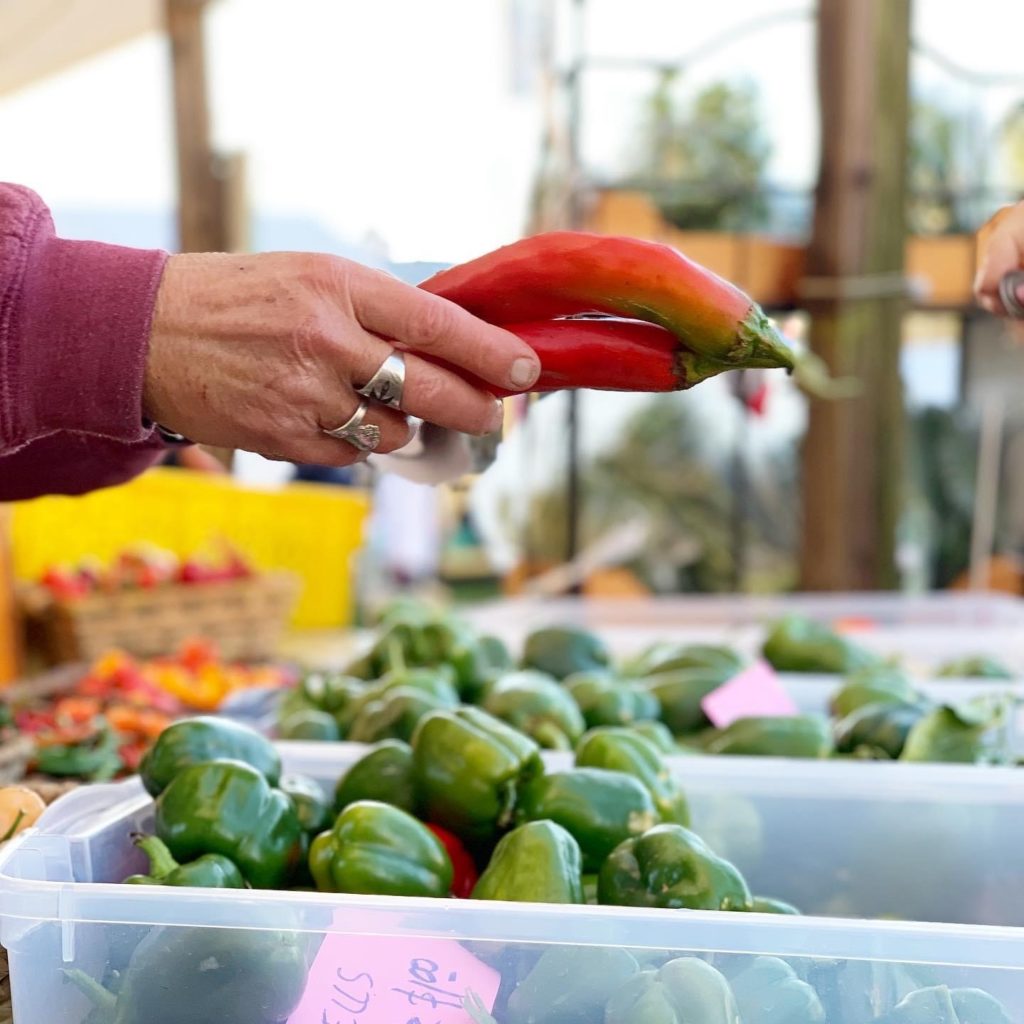 One important part of Public Health is community health. AND an important part of community health is food security. Public Health works year round to make sure more people in Mecklenburg County have access to fresh, healthy foods near their homes. That includes healthy foods in corner markets and increasing neighborhood access to farmers markets, both of which you can find when most County buildings are closed. The WIC office also has extended hours several days a week for those who qualify for the benefit.
Outbreak? Public Health is On It
Public Health's most obvious job is trying to prevent outbreaks, tracking them when they happen and educating the community on how to stop it. We all know this, thanks to COVID-19. But they track dozens of diseases every single month and they've been doing that long before the pandemic. Another familiar example is during a Hepatitis A outbreak. During an outbreak, Public Health runs a hotline that's open on weekends to answer questions and provide information. Throughout the pandemic, Public Health teams have spent weekends hosting events and outreach for testing and vaccination. Public Health also partners with the school system to host immunizations clinics on weekends during back to school season.
Public Information
This blog is brought to you by … Public Information! During emergencies, like the COVID-19 pandemic, the County works with partners like Charlotte-Mecklenburg Emergency Management, City of Charlotte, the Charlotte Mecklenburg Police Department and the Charlotte Fire Department to open a Joint Information Center or JIC. The JIC helps everyone to be on the same page about important information for the community. At the height of the pandemic and during other major events like national conventions for both political parties, the JIC was available to handle questions or problems literally 24/7.
Help for People who are Homeless
Supporting our neighbors experiencing homelessness and housing insecurity is a key part of the Community Support Services mission. One of their many means of support is through the Homeless Resource Center, which is used to collaborate with, and provide space to, ministries and community service organizations that serve meals to the homeless. It's open some nights and weekends. Case Coordinators are also there to help connect people to other resources they may need.
Helping the Vulnerable
We all have a part to play in making our community safe for everyone. The Department of Social Services hotlines are open 24 hours a day, seven days a week. You can call them to report suspected abuse or neglect of seniors or the disabled at 704-336-CARE (2273). To report abuse, neglect or human trafficking of children, call 980-31-HELPS (43577).
For families who have experienced domestic violence, there's the Supervised Visitation and Safe Exchange Center at the Valerie C. Woodard Center. It increases safety for adult and child victims of violence and decreases the opportunity for more abuse. Our NOVA program (New Options for Violent Actions) is a 26-week state-certified batterer intervention program. It provides psycho-education, and case management services to domestic violence offenders. NOVA has group services at night and on the weekends.
One Line
If you're a person who still uses your telephone to make calls (?), 3-1-1 is for you at least some hours of the day! Report issues like pothole repair, issues with street lights or drains, or schedule a bulky item pickup in any community in Mecklenburg County. You can also do all of those things online 24 hours a day.
We Work for You
The people are what make Mecklenburg County a great place to live, work and recreate, including the many, many people behind the scenes working hard every day to bring these services to you. With more than 5,000 employees, there's someone in the County working for you every single day of the week.