Written by the Public Health Department
Healthy can mean different things for different people. We know healthy eating should include a variety of fresh fruits and vegetables. But for thousands of people in our community, finding those foods is a challenge. You may have a neighbor, a friend, a coworker who is food insecure. It could be because they don't have enough money for fresh vegetables. Or maybe they live in a food desert, which is a neighborhood with low access to healthy and affordable food.
COVID-19 and Nutritious Eating
As families suffer through layoffs, furloughs, and not knowing whether they'll have a job, the COVID-19 crisis only makes things worse. Some people avoid grocery stores because they're worried about their health. Stores have shorter hours and longer lines while enforcing social distancing. Plus, there's a higher demand for many food staples, like rice, beans, pasta, grits, and canned goods. This has led to empty shelves.
Who's Most at Risk?
Children who may be missing school meals.
Families that live in neighborhoods with fewer grocery stores, healthy corner stores and restaurants.
Senior citizens, who are at a greater risk for severe COVID-19 illness and can no longer rely on group meals.
Those with less money to spend on food because of lost paychecks, sickness and more childcare or caregiving responsibilities.
College students. About a third of college students say they often have trouble getting enough to eat. That number might grow when schools are closed.
Farmers, food processors, and retail employees who might be dealing with illness, unsafe conditions, a lack of paid leave or lost income.
What's the solution?
The issue of food insecurity is complicated on a normal day. During the pandemic, it's bound to become even more magnified. Unfortunately, there's no one-size-fits-all solution. In fact, before COVID-19 was a variable, County leaders and elected officials were talking about possible ways to address this problem here.
The problem isn't close to being "solved," but there has been some progress over the last few years. The initiatives below are all in response to local food insecurity issues. Some of the resources may prove especially helpful right now.
Interactive Maps
Rivendell Farms of the Carolinas and Public Health are coming together for interactive food resource maps. They show locations and detailed information on resources in our community. That includes food banks and boxes, delivery, free lunches, farmers markets, and more. There's also information for how you can help. Find what you need with a few clicks.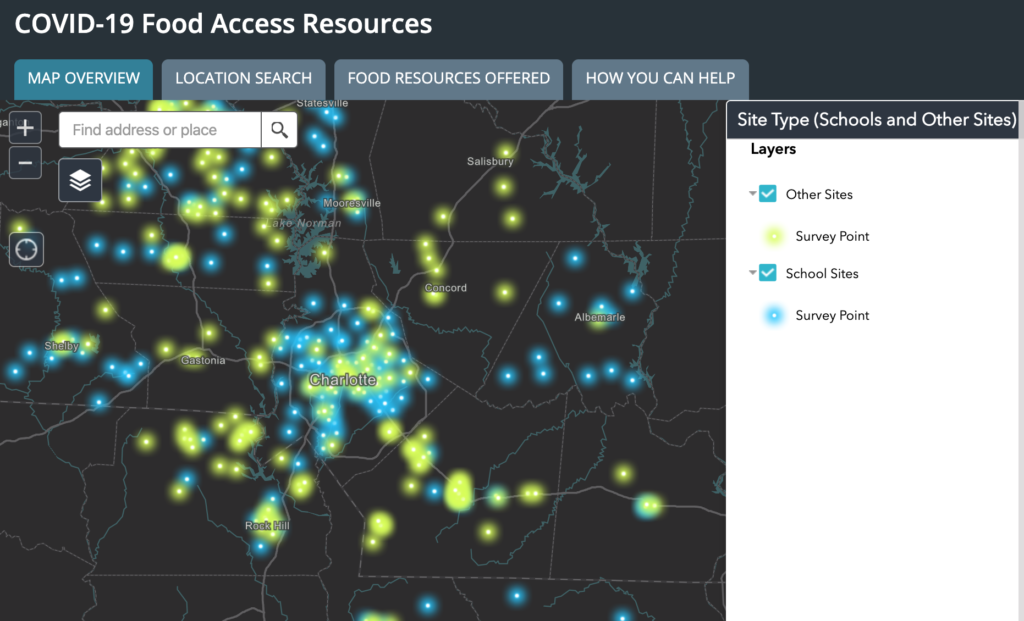 MAP: Regional Farms and Farmers Markets >>
Farmers Markets
There are many ways you can stretch your dollars at the farmers markets. You can use SNAP/EBT benefits to buy fresh food. Get even more for your money with "SNAP Double Bucks." They'll match your SNAP purchases up to $20. Mecklenburg County farmers markets are essential services during the Stay At Home Order. Just check the hours before you go.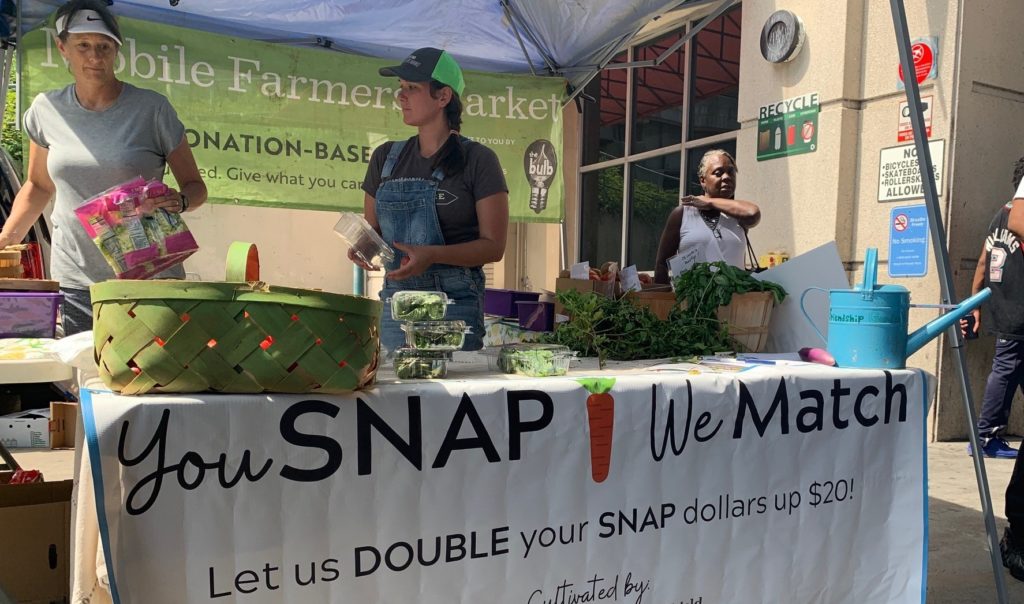 FIND: Mecklenburg County Farmers Markets >>
The Charlotte-Mecklenburg Food Policy Council works to reduce hunger in our community. Here's how farmers markets are keeping people safe.
CMS Meal Distribution Plan
Charlotte-Mecklenburg Schools is providing grab and go meals while schools are closed. Now anyone under 18 years old can get a meal Monday through Friday, 10:30 a.m. – 12:30 p.m.
Options for Seniors During COVID-19
Mecklenburg County's Senior Congregate Nutrition Program is delivering meals to people who need them while meal sites are closed. To confirm a food delivery, call 704-432-1111.
North Carolina grocery stores have special hours just for senior citizens. Check your store for the times reserved for older, at-risk adults.
WIC Program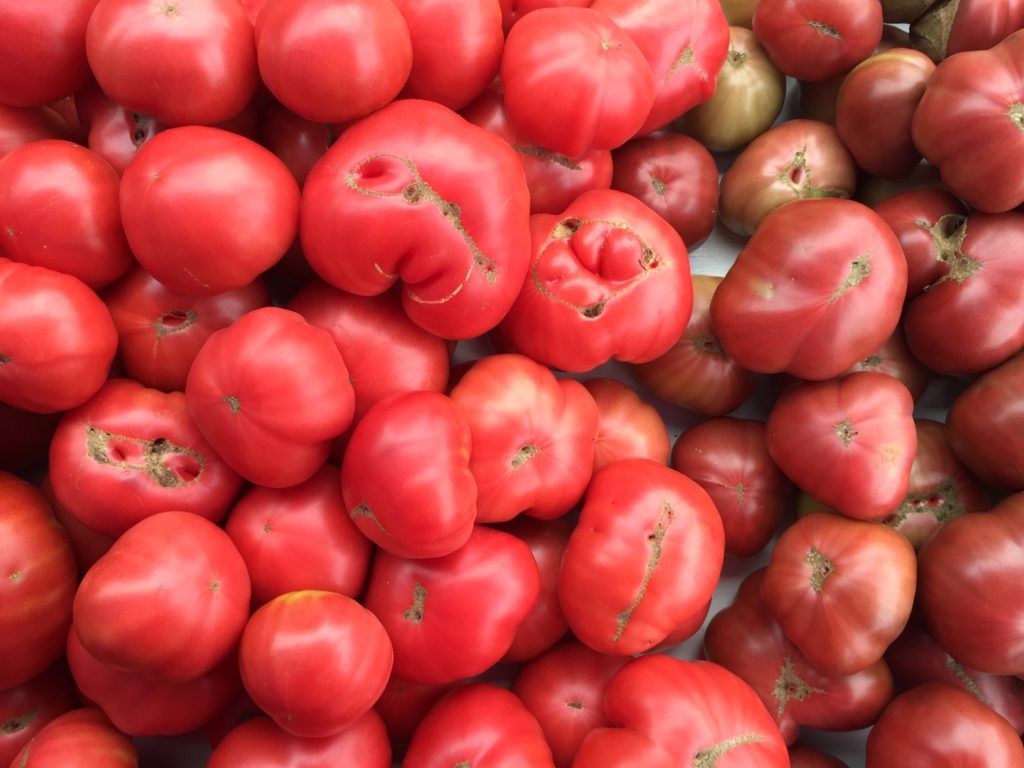 WIC is the Special Supplemental Nutrition Program for Women, Infants, and Children. The U.S Department of Agriculture supports the program to promote healthy habits and healthy families. The WIC program is an option for many pregnant, breastfeeding and postpartum women, and children until age 5. It's open for business during COVID-19.
Healthy Corner Stores
Public Health works closely with neighborhood stores to help them provide healthy options for their customers. That means fresh fruits and vegetables, meats, milk, whole grains, and water. Healthy food at these stores is especially important in neighborhoods that might not have a grocery store. Look for the N.C. Healthy Food Retail Designation sticker at stores with fresh products!
Edible Landscapes
Public Health established four orchards on church properties with help from volunteers and community organizations. The plants produce plums, figs, pears, peaches and persimmons. Some orchards also include seasonal herbs and vegetables like squash, string beans, tomatoes, and cucumbers. Neighbors put in the work to harvest, process, and distribute food to community members or through their church's food pantry.