Historic St. Mary's Chapel, that is, since we're in Mecklenburg County.
Okay, we know what you're probably thinking…"What are they getting at here?" Let us back track a little bit.
You likely know that Park and Recreation manages our parks and greenways, but truth be told, their department is responsible for so much more than that. Yes, even weddings are on the list of events they handle! If you've got a wedding to plan (or maybe you have a friend or family member who's looking for a venue), may we suggest a few places to say "I do?"
Wedding Venues in Mecklenburg County
While many of our parks and facilities can be considered a wedding venue, there are a few that stand out in our eyes and the eyes of those who have booked with us before.
Hornet's Nest Park – David Williamson Jr. Pavilion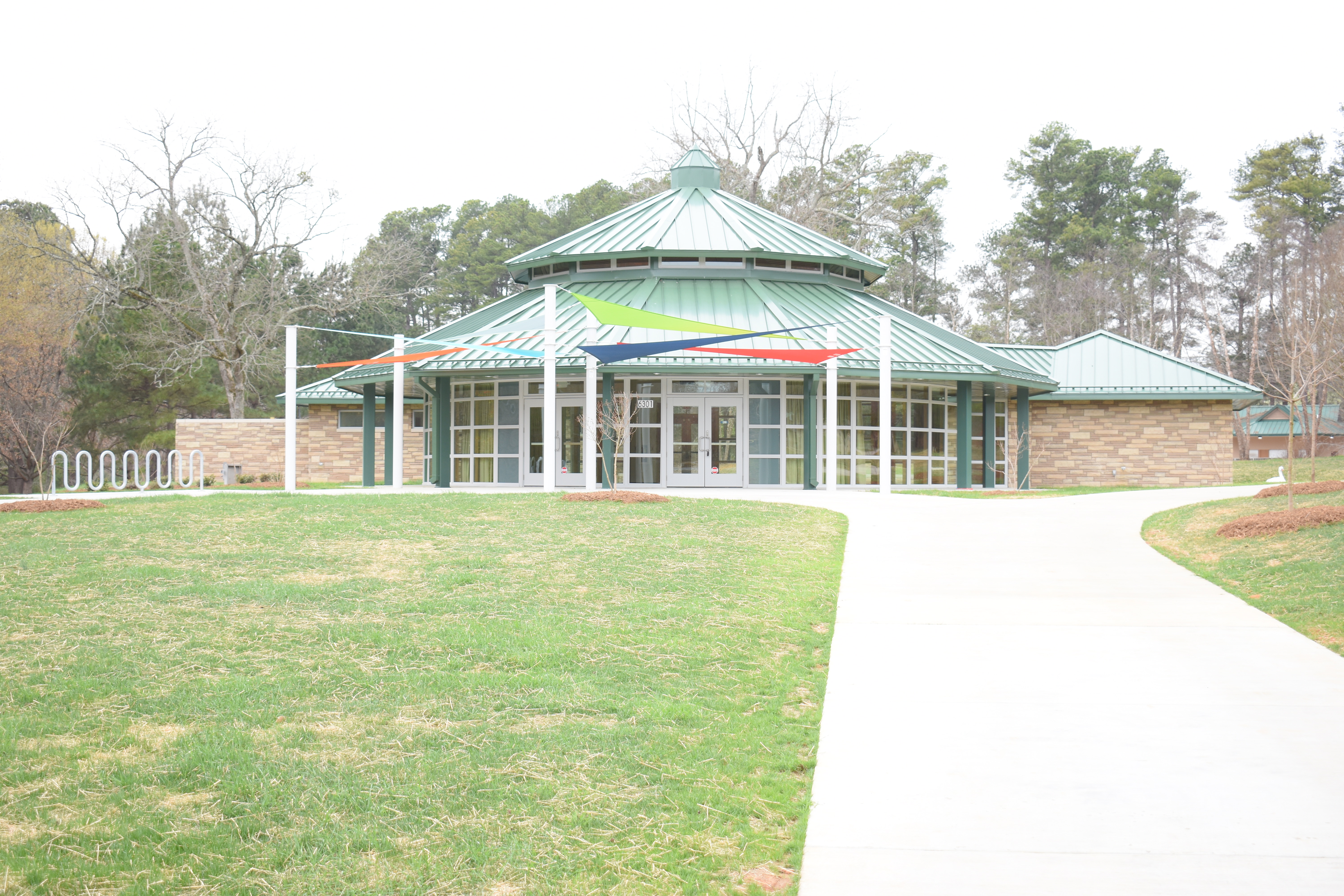 We know weather is a concern when planning a park wedding, but with this venue you don't have to worry about rain. It's indoors! But, there's also an outdoor patio so that you can enjoy all of the amazing park views. Inside there are beautiful cathedral ceilings, and the facility can accommodate up to 80 guests.
McDowell Nature Preserve – Copperhead Island
You don't have to travel far to have your own private island wedding! Copperhead Island offers an intimate setting for you and 80 of your closest friends and family members. Equipped with primitive camp sites, two observation decks, trails and fishing piers, this is a popular choice for quiet, non-traditional weddings.
Colonel Francis Beatty Park – Lake Pointe Hall + Lynn Ellen Odden Memorial Wedding Garden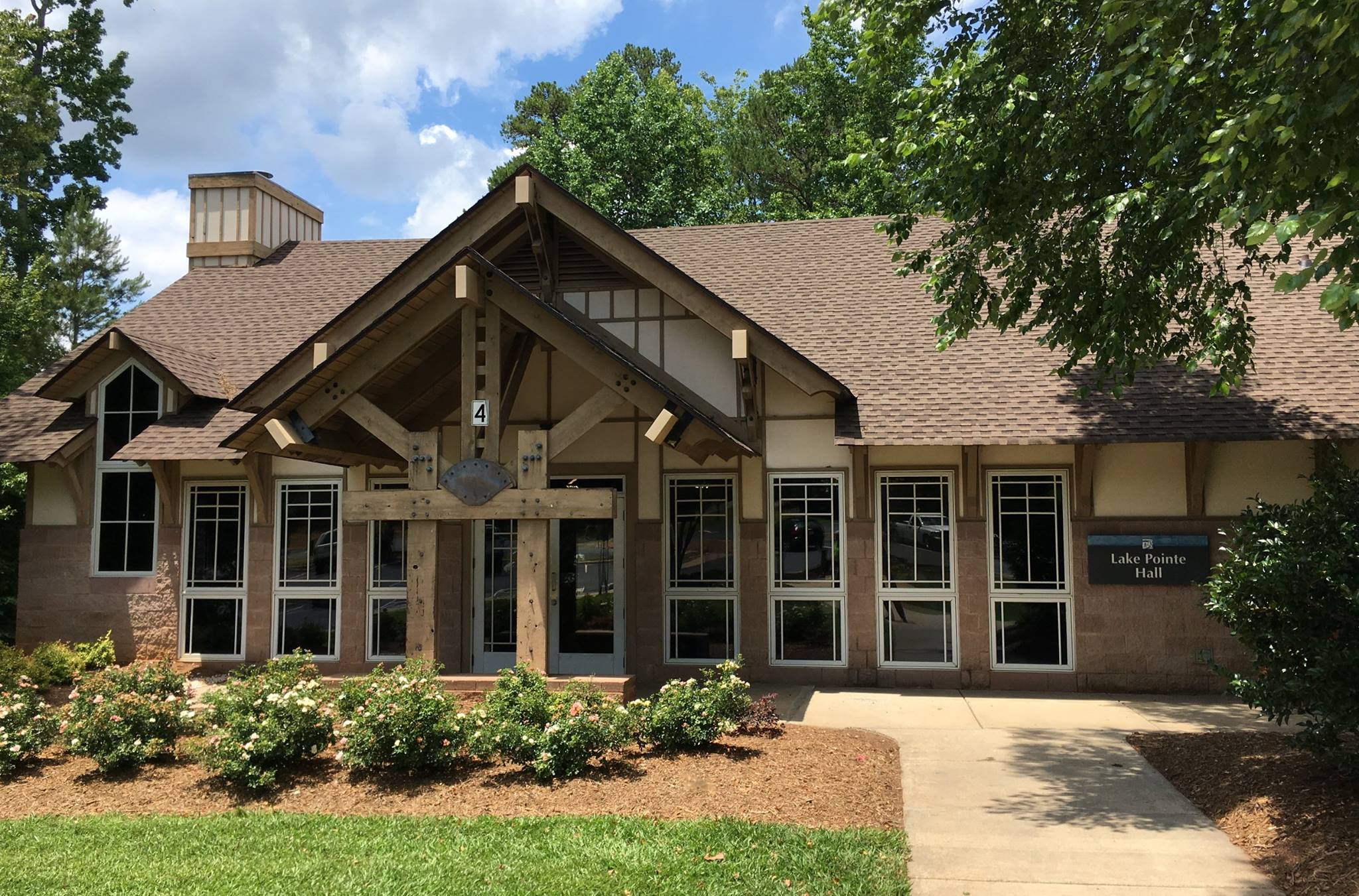 Your garden wedding dreams can all come true at Colonel Francis Beatty Park. Reservations give you access to both the indoor pavilion (no need to worry about the weather again!) and the lush outdoor garden. Up to 120 guests can be accommodated here.
Midtown Park – Off Little Sugar Creek Greenway
For those who want more of a city feel, look no further than Midtown Park. It offers a spectacular view of the uptown skyline and is designed with beautiful stonework that makes for the perfect backdrop for pictures. An added bonus? It has a unique 5-piece interactive public art installment called Sight Unseen.
Historic St. Mary's Chapel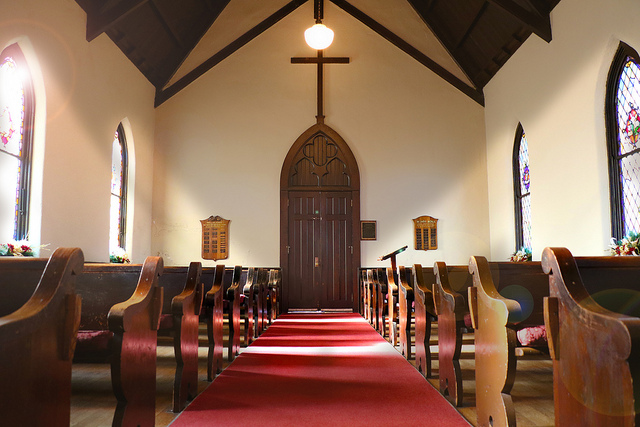 Now you see where we were going at the beginning of this post! While this is one of the most popular wedding venues, most people don't know that it's operated by Park and Rec. Some of its greatest features are the intricate woodwork and stained glass windows, but that's just the inside! The landscaping around the property is also always beautifully maintained, making it an all around gorgeous wedding spot. Reservations are for two hours and forty-five minutes and also include an option for a 55 minute rehearsal.
*Note: Historic St. Mary's Chapel must be booked in person only by card payment. Park and Rec has open house hours for you to visit the facility and complete your reservation.
These are not all, of course. Some of our other favorite sites include Cordelia Park, Park Road Park, and Jetton park. Learn more about our wedding sites here.
Planning a Wedding With Park and Recreation
Once you've decided on a location, your next step is to book! The process of booking with us varies by district and division.
North and South Regions: Call the regional offices to check availability, schedule a viewing of the facility, and make payment over the phone.
Central Park Region: These weddings require a Special Event Application and you'll meet onsite with Park and Rec staff to discuss logistics. Payment can be accepted over the phone.
Note that all weddings require payment in full to secure the space and Park and Rec begins booking dates 11 months out.
Why Book Your Wedding With Park and Recreation?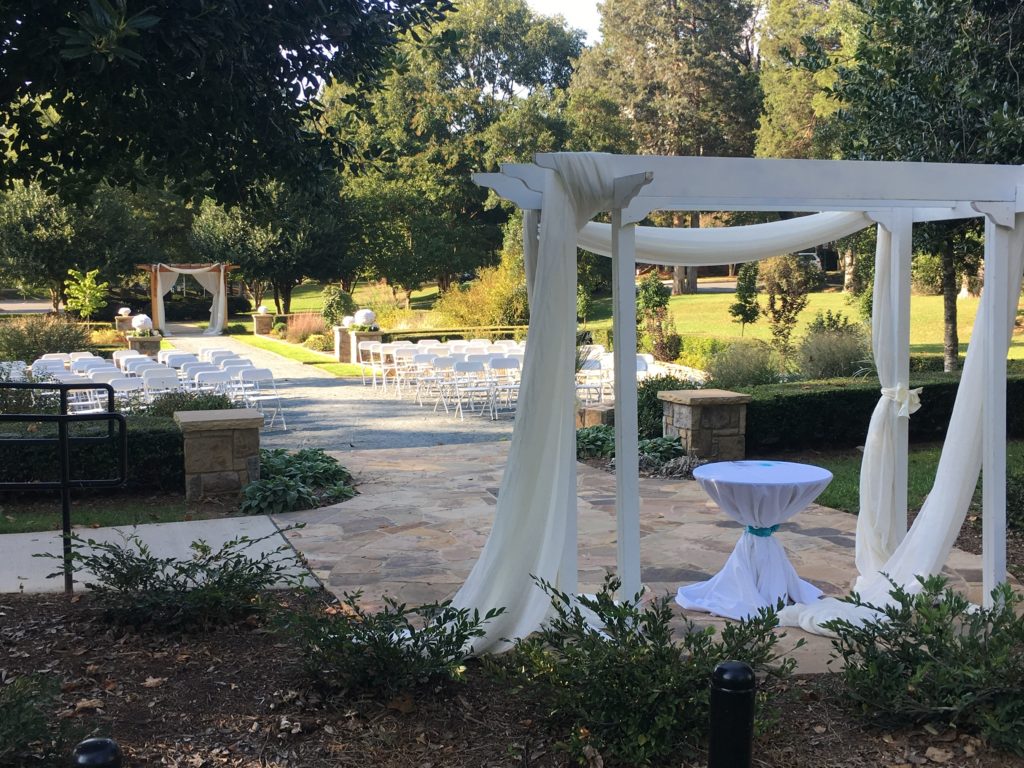 With so many venues to choose from around town, what makes Park and Rec's facilities the best choice? For one, they're cost effective and show off some of the best spaces in the County! They also do not have required vendors, so you're free to choose the vendors you'd like to work with for the various aspects of your ceremony/reception. And another big one? For indoor facilities specifically, several are booked by 5-hour blocks and have the option for additional hours so that you're not limited when it comes to time.
Ready to get started? If you have any questions about how we can help with your wedding, give Park and Rec a call (980-314-1000) or ask us on Facebook!