A message from Mecklenburg County Manager Dena Diorio
My job, as Mecklenburg County Manager, gives me purpose. I began my career in local government 31 years ago and developed a passion for the work. Here's why:
1 – It's meaningful and rewarding.
Local government service is fundamentally meaningful because our work is related to building and improving communities and changing people's lives. Nurses and social workers protect the community's health and well-being. Recreation, arts and culture, and library professionals enhance community life. County management takes the aspirations of residents and the policy goals of the elected governing board and puts those aspirations and goals into action. The efforts of County employees happen in the context of local government where everyone gets to participate; everyone has a say. And the best part is, as an employee, I get to see the results of our employees' hard work on a daily basis.
2 – It's challenging
Every day in local government presents new challenges, new problems, and lots of stimuli. County government operates in a very dynamic environment. Changing resident desires, new federal and state laws and regulations, technology advances, demographic changes, new value trends, and other societal forces are always presenting (what I like to consider to be) new opportunities for employees' true capabilities to show. Since I've been County Manager, we've managed many challenging issues like economic opportunity, a hack attack, public health crises, leadership changes, and the list goes on. County employees are agile, they pick up new ways of doing business or delivering services and apply them to best meet our residents' needs – as an organization, we are always improving and getting better.
3 – It's the people.
You've probably heard me say this before, but employees are our greatest asset. With my background in finance, I use the term "asset" specifically because it's all about the value of something. The most valuable thing our organization has is the knowledge, energy and talent of County employees. That is what sustains our success in local government. Employees are the reason we are able to build collaborative partnerships within the community to address and solve problems and be the best local government service provider.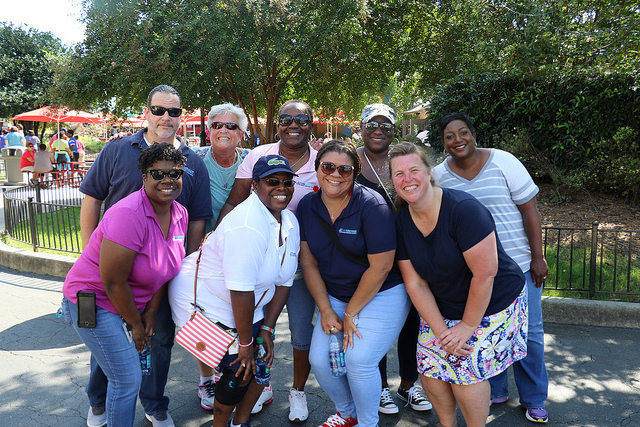 I started my career in public service because I wanted to solve problems, make peoples' lives better, to make my community better. On Employee Appreciation Day, I find it fitting to recognize those I work with every day who share that passion and calling. When you work to meet the needs of those around you, you satisfy your own needs in the process. If you're one of our customers, I hope you've noticed the heart that our employees bring to their job. If you're an employee, I hope you know that my door is always open. I value your feedback and hope you'll continue to use the Suggestion Box and Dine with Dena lunches to share your thoughts and ideas with me.
Our best days are ahead of us and I want to harness the positive energy in our County to do great things.
---