A message from Mecklenburg County Manager, Dena R. Diorio: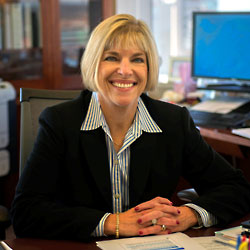 It's the time of year to be thankful, and I am especially thankful to County employees and our community over the last two weeks.
After the ransomware attack that disabled virtually all our computer systems and rolled technology back 25 years, I really didn't know how our employees and customers would react when they suddenly could not access many County services.
What I have discovered since that day has been nothing short of amazing.
Across the County, our 5,500 workers have come together as a single, focused unit to implement old paper processes, improvise and continue to serve our customers. For their determination and ability to adapt, I am very, very thankful.
Behind the scenes, a huge "thank you" to Mecklenburg County Information Technology Services (ITS). From the day the attack was discovered, ITS has worked nonstop to limit the damage, investigate the crime, and do what's necessary to bring our services back online. Business as usual is slowly returning.
After we decided not to pay the ransom, I toured multiple County offices, and the question along row after row of workers whose routine was turned upside down was not, "How do we do this?" Instead, it was a firm, "We can do this!" spirit that continues today.
Thanks also to our community. From businesses offering cybersecurity support, to customers patiently waiting or not receiving a service on a particular day, the generosity of the business community and the understanding from our customers has been remarkable, and I know our employees appreciate it.
Another thank you goes to the media. In a world of fake news, this was an all-too-real story, and we needed the media to help us tell folks how to access our services. They stepped up in a big way and told our story to the world.
There will be ups and downs as we continue getting back to normal, and I don't know exactly how long it will take until we are at full capacity again.
What's clear to me is that our County is resilient, our people are understanding, and when the going gets tough, Mecklenburg County is at its best.
Thank you.
For the most up-to-date information about the status of County Services, please visit MeckNC.gov.