Teleworking during the COVID-19 Stay at Home Order can be challenging. You need to stay on task to meet deadlines, but at the same time, you're juggling childcare, shifting household responsibilities and managing your health during this trying time.
There are a few things you can do to survive:
1. Define your work area
Create a dedicated workspace — maybe the dining room table or the spare bedroom. Enforce boundaries with your family and make sure no other activities go on in that space during work hours.
2. Stick to a schedule ?️
Start and end work at the same time every day. Create a schedule for everyone in the family based on their needs, ensuring you all reach daily goals.
3. Have your tools in place 
Make sure you have reliable internet service and access to all the tools you may need to communicate with colleagues, such as Skype, Zoom or Microsoft Teams. Connect your children to online curriculum provided by their school and check in at designated times to keep them on track.
4. Take a break
Leave your workspace periodically and MOVE — for your physical and mental health. Build breaks into your schedule for time to recharge. Call friends or family members. And be sure to keep a safe distance of six feet from others during your neighborhood walk.
5. Ask for help  ?
Mecklenburg County and our community partners offer vital services and updated news to get you through this challenging time.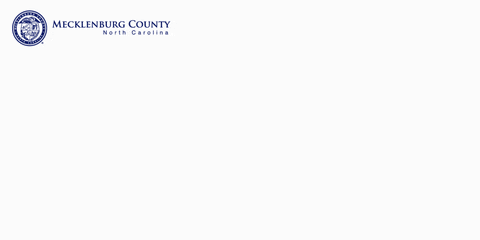 For mental health and substance use emergency response, call Mecklenburg County Mobile CriSyS at 704-566-3410 and select option 1 for support or Atrium's Behavioral Health Help Line at 704-444-2400
For domestic violence crisis support, call the Greater Charlotte Hope Line at 980-771-HOPE (4673) or the National Domestic Violence Hotline at 1-800-799-7233.
Safe Alliance and Pat's Place Child Advocacy Center also offer domestic violence services.
Find additional resources at CDC.gov.