When I wrote this, in the middle of a global pandemic, I said, "2021 just won't quit!" But changes in gas prices aren't tied to just one year. Back then, a gas shortage in our area really got us thinking about other ways to save gas. A gas shortage certainly isn't the only reason to think about ways to use less fuel. The environment is a great one, too. And of course, saving money! 
I know what you avid readers of this blog are thinking, "Wait, we just talked about sustainability like two weeks ago." True! AND, believe it or not, we have even more tips, JUST about saving gas.
Hey Big Spender
If you're in the market for a new vehicle, look for one with low emission. Low emission and electric vehicles have environmentally friendly tech to help fight climate change. That's why they're a part of the County's Environmental Sustainability Plan, which was adopted by the Board of County Commissioners back in 2004. Now the County is spending millions on electric vehicles and the infrastructure to support them.
Very Shady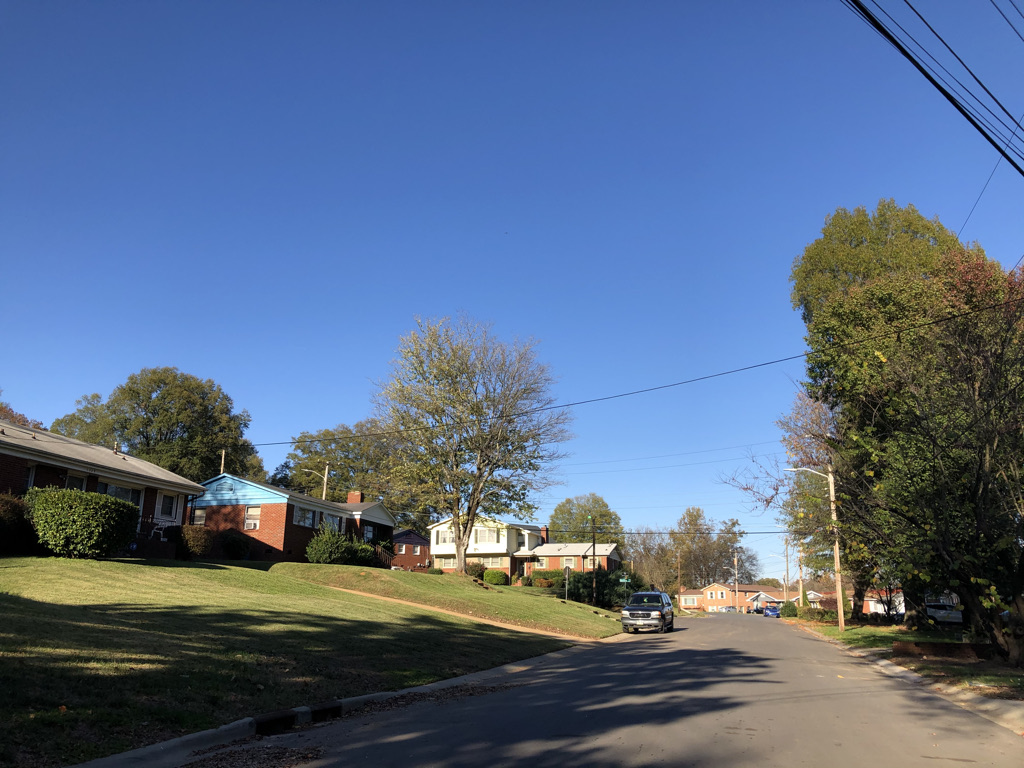 Studies show neighborhoods with more tree canopy are also cooler. You've probably noticed when you park under a tree, the car isn't as horribly hot. Using the air conditioner burns gas, too. Do you see where I'm going with this? When you park under a tree, you can use less air conditioning. I know that's not going to cut it when it's 98 degrees, but every little bit helps!
Combine Trips
You know those days where you go to the post office and the library and the grocery store all in one trip? Now you're saving money while you're spending it. Combining trips is peak gas savings. Even better if your locations are close enough together that you can walk to each one! Speaking of walking places…
100% Gas Free
For maximum money, gas and environment savings, everybody get your roll on. Yes, literally. Ride your bike! No bike, no problem. Walk or run to your next location and get some extra steps. Look at you also taking an interest in your health! We're impressed!
An Idle Car Is…
Not sure how to finish that phrase, but skip idling! If you've picked up kids afterschool, you might have seen signs asking you to turn off your vehicle while you wait. That's because sitting with your car running increases emissions, which isn't great for air quality. You can help stop idling at your job or place of worship or wherever you see it. Air Quality will send you a toolkit with idling fact sheets, "Turn Off Your Engine" signs and more.
You're also idling when you're stuck in traffic so if you can run your errands in off-peak times, you'll save time and frustration, sure. But you'll also save money by not wasting gas AND help our air quality. Win, win, win, win, win!