Meet three of Mecklenburg County's newest truck drivers—David Connor, Terry Cummings and Henry Flagg. All are doing their part to serve our economy and help the supply chain run as smoothly as possible. Not long ago, each faced his own challenges before finding opportunity through the Department of Social Services' Rise 2 Work program.
What is Rise 2 Work?
Rise 2 Work brings federal funding to local training programs, which in turn teach skills that can lead to meaningful employment for Food and Nutrition Services recipients. Rise 2 Work dollars paid for half of David, Terry and Henry's training with the ​National Center on Institutions and Alternatives (NCIA). Each went through the rigorous classroom, field and open road training in operating a truck, with each walking away with his Commercial Driver License (CDL) AND a full-time job.
"I was living in the homeless shelter and pondering the direction of my life. Through the shelter's job placement program, I learned about Rise 2 Work and NCIA, and I saw an opportunity to improve my situation."

Terry Cummings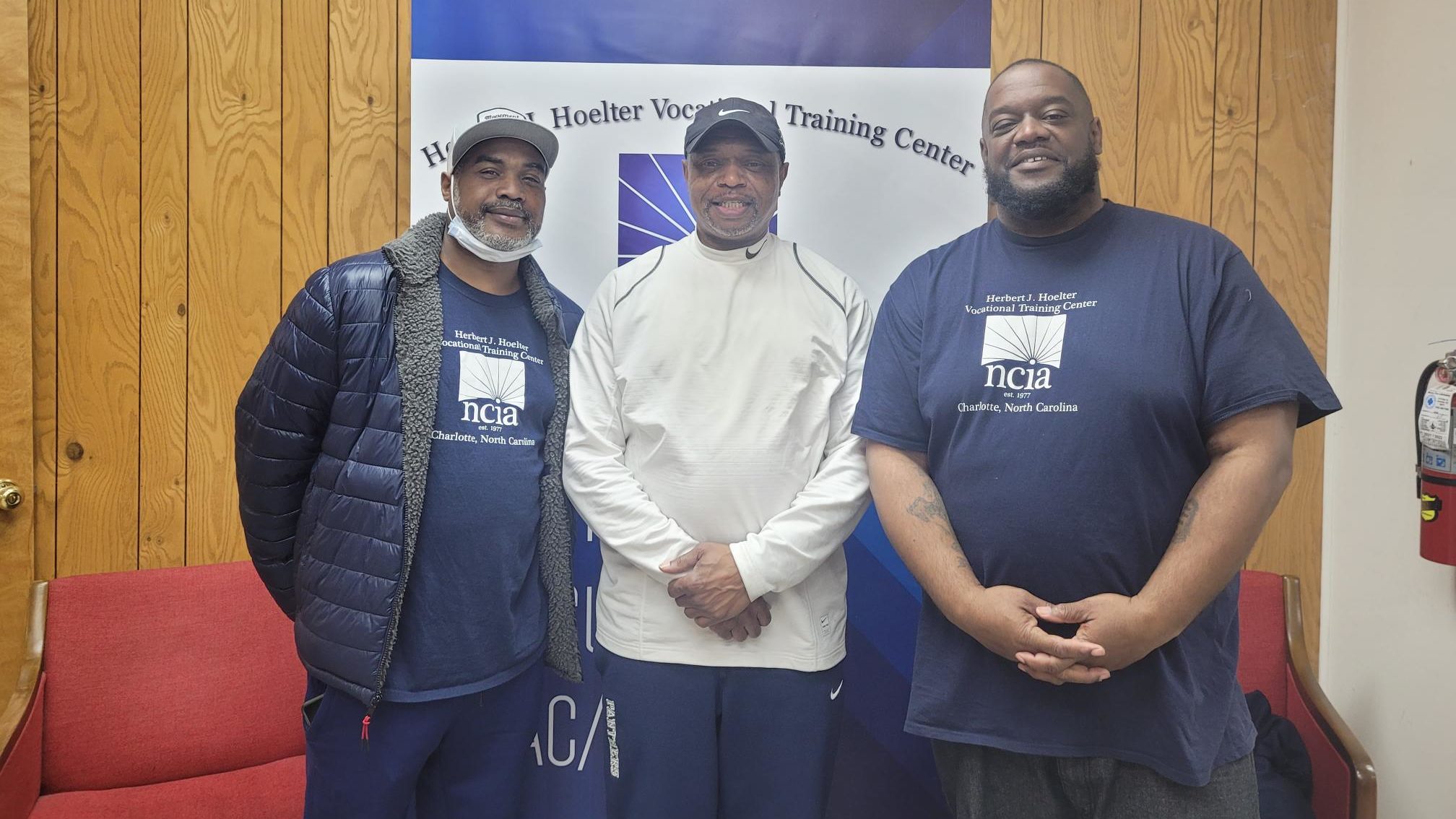 Above and Beyond
Throughout their training, all three graduates stood out for their readiness to help where needed. They would arrive early and stay all day, to help out their instructor in teaching fellow students.
"Knowing that I can help others and make a difference by coming to school and helping out—that's why I do it," says Flagg.
Staying the Course
Despite the obstacles each student started out with, each persevered to reach their goal. Cummings even owns his own truck now. And all three appreciate the connections they've made with new friends that have become family.
"Now that I have my CDL-B license, I feel confident about my future in the trucking industry," said David. "I have a good career that I am excited about now."
Turning the Corner
Mecklenburg County's Rise 2 Work program and its partners are ready to help you find your next opportunity through:
Resources, guidance and connections to skill-building programs and jobs.
Those connections, such as NCIA, offer training, help looking for a job, high school completion, work experience, resume writing, career planning, help with transportation, and much more.
Child-care when funding is available.
---
View program opportunities or visit one of our Career Services Centers:
Kuralt Career and Resource Center
301 Billingsley Road, Charlotte, NC 28211
Community Resource Center, Valerie C. Woodard Center
3205 Freedom Drive, Charlotte, NC 28208