Before kindergarten there's pre-kindergarten, which you probably know as pre-K. Kids who are four years old need help getting ready for school and life. And that's where Pre-K comes in. In Mecklenburg County, MECK Pre-K is FREE! We'll show you just a few of the ways it helps with their development.
---
It teaches children how to be learners.
Picture kids sitting in a circle and raising hands. Pre-k gives kids opportunities to learn in ways that interest them, making it positive and creating life-long learners.
It helps children develop social skills.
You see three kids jumping rope on the playground. Kids in pre-k get to be with other kids and adults outside of their families, which can help with social development.
It familiarizes children with the classroom setting.
This might look like kids hanging up their coats in cubbies. Kids in pre-k learn classroom routines. The social, language and academic skills they learn in pre-k will set them up for success in kindergarten and life.
It helps children develop independence.
Kids washing their hands and cleaning up their toys. Kids in pre-k practice responsibility. Learning to do these things themselves can help develop independence at an early age.
It promotes language, cognitive and motor skills.
What do you get if you put three ducks in a box? A box of quackers. ? ? Kids in pre-k love to giggle. Those giggles lead to skills. Jokes are part of a curriculum that helps them develop mental, language, and math skills. These skills will be necessary throughout their academic lives. Pre-K is great for all kids!
---
All Are Found in MECK Pre-K!
Decades of research have shown that pre-k makes a difference in the lives of kids and their families. MECK Pre-K is high-quality, free pre-k education for four-year-olds in Mecklenburg County. Classes are taught by licensed teachers and highly qualified teacher assistants at four- and five-star child development centers. Some offer transportation and before- or after-school care. Families can pick their preferred locations when they apply.
"It's like he's gone from a baby to a responsible little boy. MECK Pre-K has made a difference for our family, and I know my son will be ready for kindergarten. I think he knows it too."

Victoria, MECK Pre-K Parent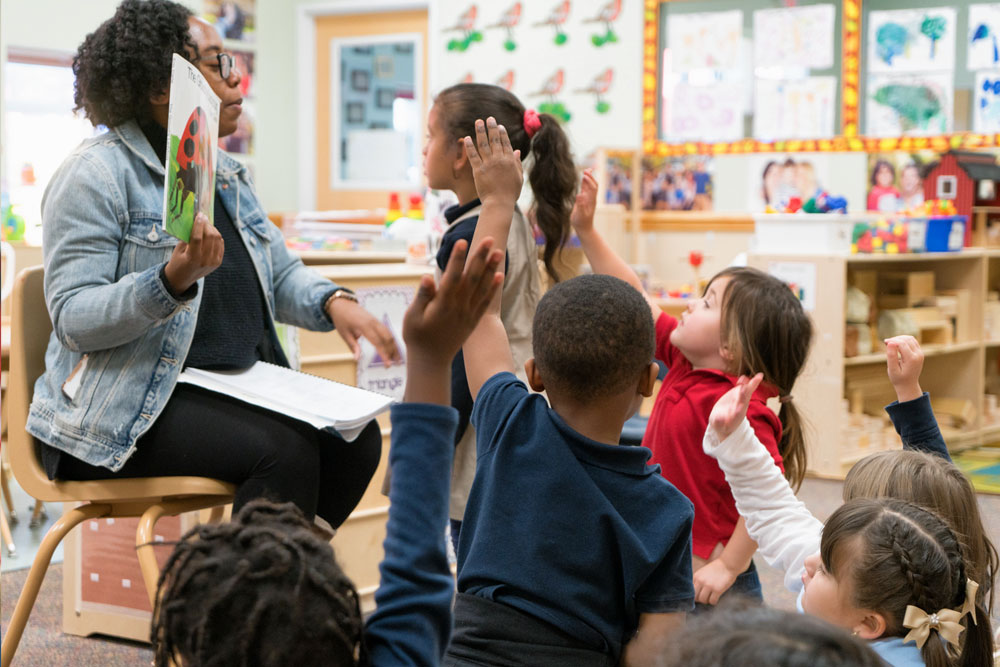 Apply Now for a Lifetime of Learning
If you or someone you know has a child who will be four years old by August 31, apply online, call 704-368-3370 or email. Spanish-speaking staff is available. Space is limited. If your child is too young this year, join our email list to be ready when they're old enough.
Mecklenburg County provides funding for SmartStart to operate Meck Pre-K.