One of the more common questions we've heard throughout the pandemic is, "How are you protecting our homeless population?" That's a great question. When COVID-19 hit Mecklenburg County, we already had a team in place. They're our Homeless Services division in the Community Support Services (CSS) department and it's been around for years. Employees help connect people who are homeless, or about to become homeless, to community resources and services that fit their needs. They immediately started working with community partners on a plan to make sure our neighbors in need could find support.
One way we share information with our community partners is through the Charlotte-Mecklenburg Housing and Homelessness Dashboard. If you're like me, you might've clicked the link and got excited about the beautiful layout and the wealth of data. Then you felt totally overwhelmed. Maybe you did what I did and promptly shut it. ? Luckily for both of us, we have Courtney LaCaria to walk us through it. She's the Housing & Homelessness Research Coordinator for CSS. That's a long way of saying Courtney is the person who makes sure you have access to all of the data the county collects and maintains about housing. And it's a LOT!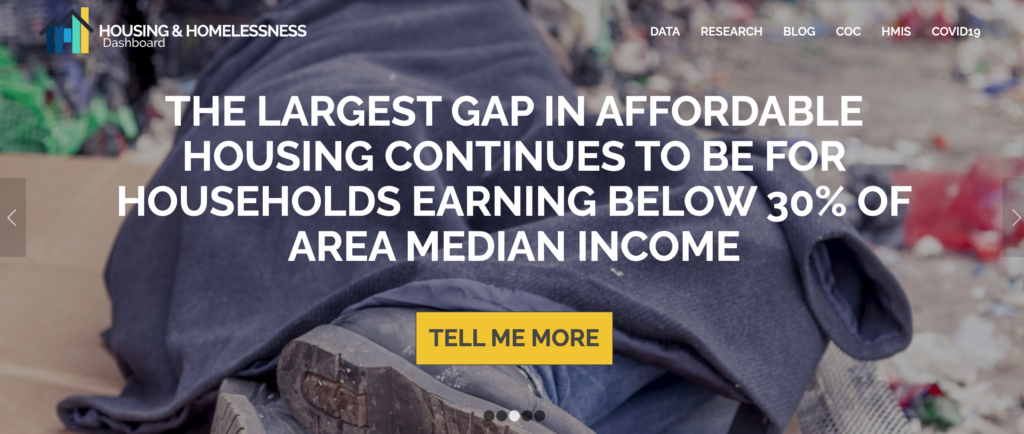 Who Uses the Dashboard?
People who have experienced homelessness.
People who are currently trying to find affordable housing.
Elected officials and policymakers. They use the dashboard to see what resources currently exist and where there are gaps in coverage. This helps them to better address homelessness and affordable housing in our community based on the facts.
Housing advocates. They use the site to submit their own resources, see what others are doing and where their help is needed.
Those with the time or money to help. Maybe that's you!
The site is broken up into "mini sites" to make it easier to use. There are also definitions and explanations throughout to help you understand what you're reading.
Monitoring Housing Needs During COVID-19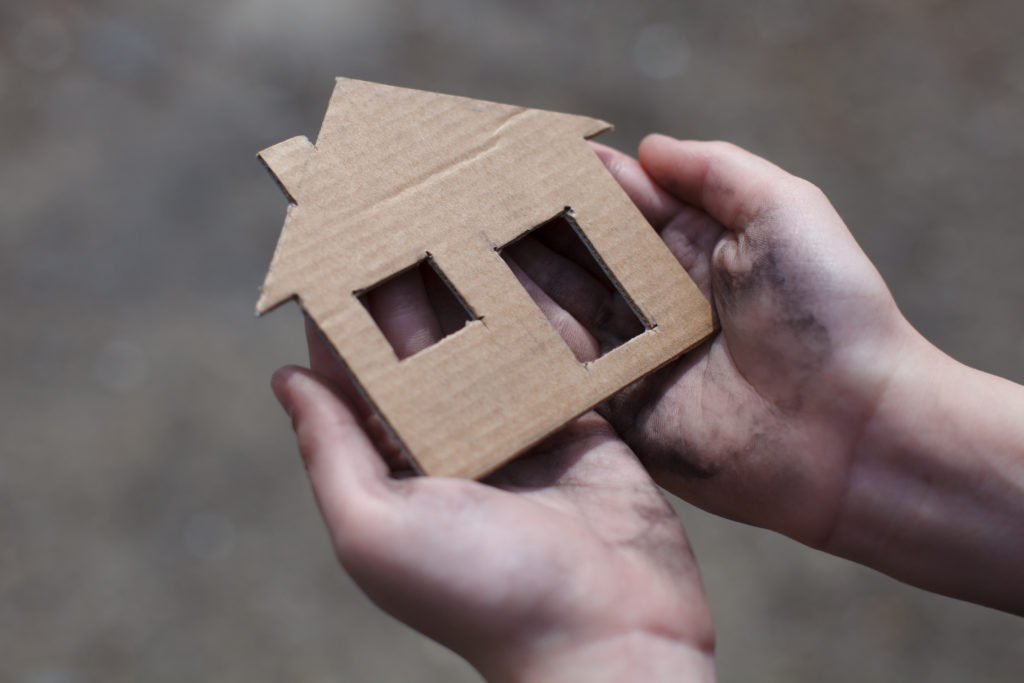 The dashboard started because community members needed a way to keep up with new, critical guidelines and information. This has been especially helpful while we manage the effects of COVID-19 in our community. Housing access is a major obstacle to flattening the curve.  The COVID-19 Housing Hub is a regularly updated space to find local, regional and national information.
One major part of the Homeless Services work means thinking about how to help in a crisis. That includes how to prevent the spread of COVID-19 for those who don't always know where they're going to live. There's also cleaning and disinfection guidelines for shelters, information about evictions, places to live, how to get tested and how to stay safe.
The community planning section shows elected officials how they can use the billions of dollars provided in the CARES Act to address housing and homelessness. This section also has action steps and ideas for people who provide housing assistance. It helps them build on things that are working other places. You can also learn how to help specific groups like those experiencing domestic violence, people with disabilities, LGBTQI, the undocumented, and more.
Follow the latest information in the news and webinar sections. The news section is helpfully organized by month.
Making Change Happen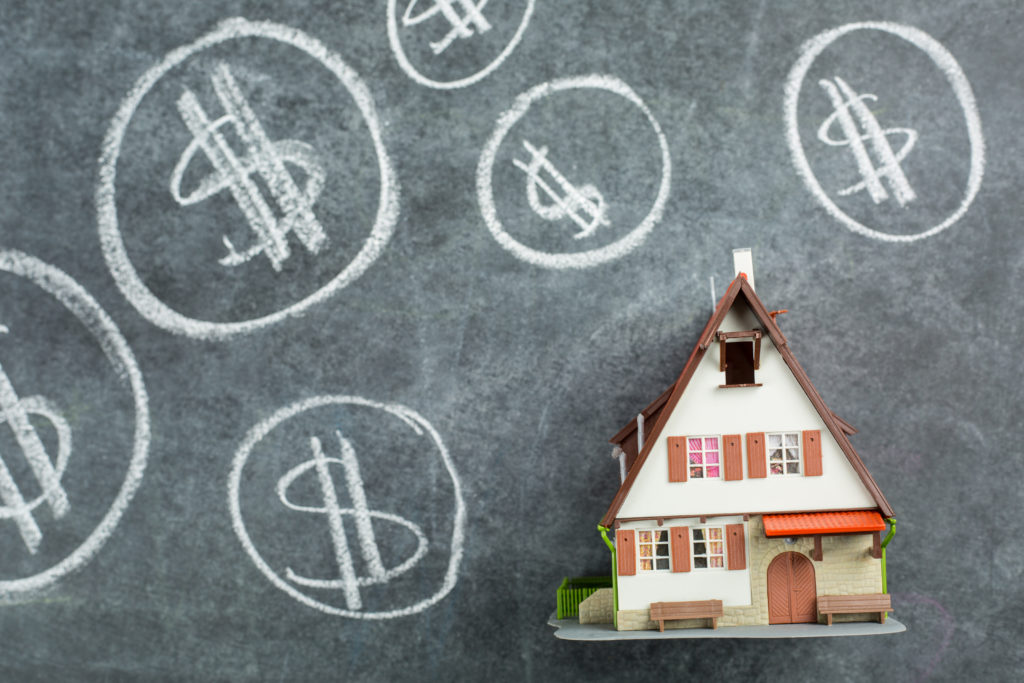 We've had other success stories from the housing and homelessness dashboard. In 2017 and 2018, the team released reports and blog posts about evictions and housing instability right on the dashboard. The report showed most tenants didn't have legal representation and often didn't know their rights.
The Board of County Commissioners made affordable housing a priority. They approved $300,000 for Legal Aid of North Carolina to provide legal assistance to residents facing eviction. Legal Aid of North Carolina also worked with the Mecklenburg County clerk to include a fact sheet on tenant rights with every eviction notice served.
That success earned Mecklenburg County and the UNC Charlotte Urban Institute the National Neighborhood Indicators Partnership's G. Thomas Kingsley Impact Award.
Where Do We Go from Here?
I could never fully explain the data. You really just need to dig in and see for yourself. So far, more than 18,500 people have done that since the site launched in August 2017! The dashboard has also inspired others who want a virtual space for housing information, most recently in Florida and Michigan.
Sign up for notifications from the Housing and Homelessness blog. You'll find housing-related data and information and a "so what" to consider every week.
If you or someone you know needs housing help, call 2-1-1. For a list of organizations working to end homelessness in our community, go to the Housing and Homelessness Ecosystem.