Winter is a magical time of year. When I see snow flurries, I think of making a snowman, skiing in the mountains, or sitting near a warm, crackling fire at home. But not everyone has these same thoughts. Nearly 3,200 people in Mecklenburg County are homeless. Winter to them means cold conditions and the struggle to keep warm and fed.
What can we as a compassionate society do to help our homeless neighbors? Here are a few ideas:
Volunteer for the Point-in-Time Count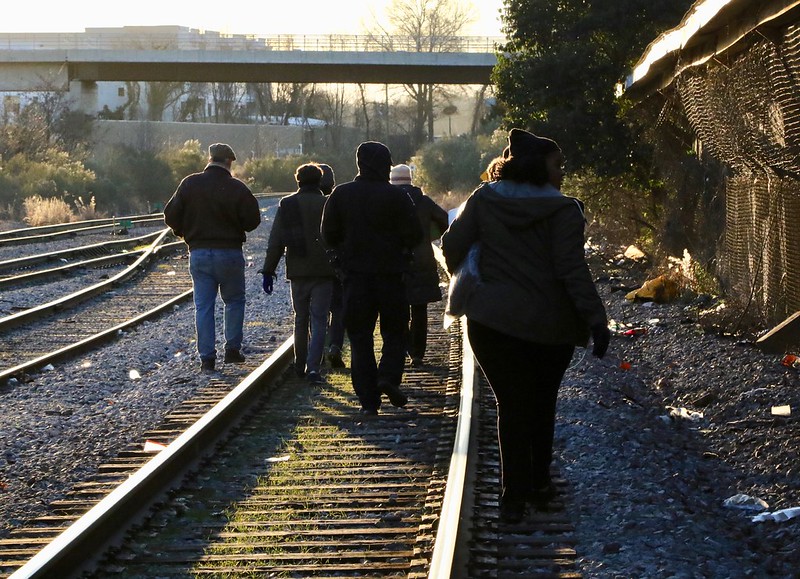 The Point-in-Time Count is on January 29, 2020. It's the one night each year when our community counts everyone experiencing homelessness. The Point-in-Time Count is required for the Charlotte-Mecklenburg Continuum of Care (CoC) to receive federal homelessness funding. Mecklenburg County Community Support Services leads the Point-in-Time Count for the CoC.
But it's more than a funding requirement. The Point-in-Time Count gives us the chance to see homelessness in a different way – as a face, a name, and a story. You can help by signing up to complete surveys, donating winter items, and getting your company involved.
Volunteer or Donate Food to Second Harvest Food Bank of Metrolina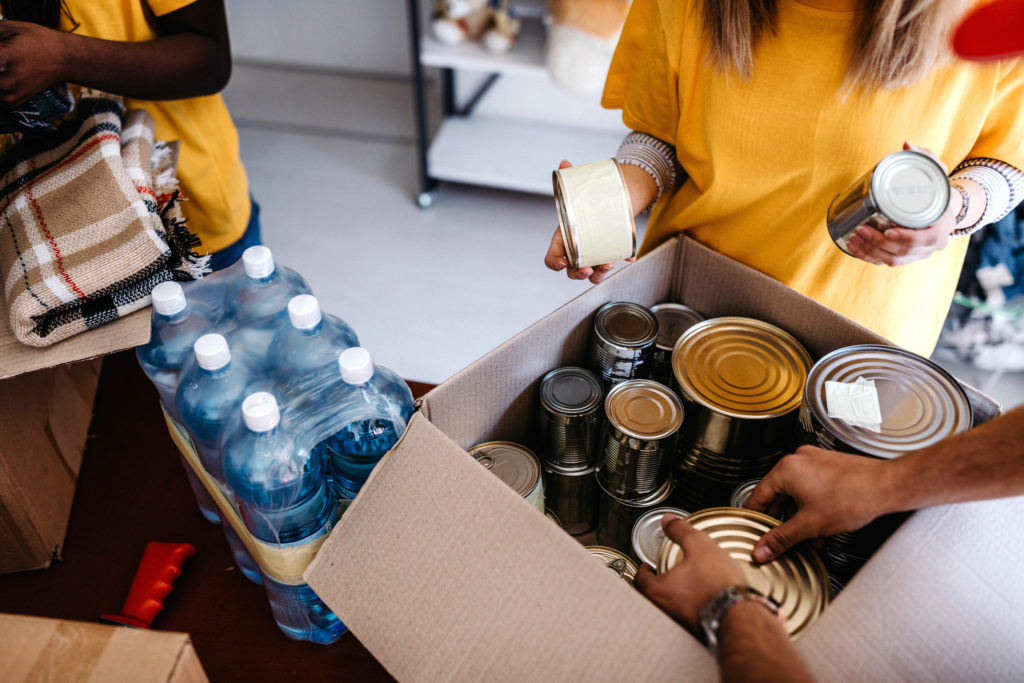 Second Harvest Food Bank of Metrolina uses education, advocacy, and partnerships to end hunger.
The food bank includes a regional warehouse and branches that give food to agencies helping people in need. Second Harvest also offers training, technical aid and hunger education for partners.
Volunteering: 98,000 volunteers donate 278,000 hours a year to make it possible for the food bank to operate. You can volunteer once a week, once a month or once a year; individually or with a group of two to 60. Every hour helps our hungry neighbors have food. Last holiday season, my County department volunteered. We had lots of laughs while working hard and making a difference in our community.
Donating Food: Second Harvest Food Bank of Metrolina accepts donations from individuals, groups and food and retail partners. You can donate new and unopened shelf-stable food and household items to a community food drive. If you want a receipt, bring your donation to a warehouse.

Food drives are a fun and easy way to multiply your giving! In fact, last year, food drives provided 5.4 million pounds of food to neighbors in need. If you are interested in hosting one, talk to Second Harvest of Metrolina. Aside from the good feelings from helping neighbors in need, donating or volunteering is a great way to spend time with friends and family this season.
Speak up About the Budget
In last year's budget, the Mecklenburg County Board of Commissioners heard your concerns about affordable housing. Here's how they made it a top priority: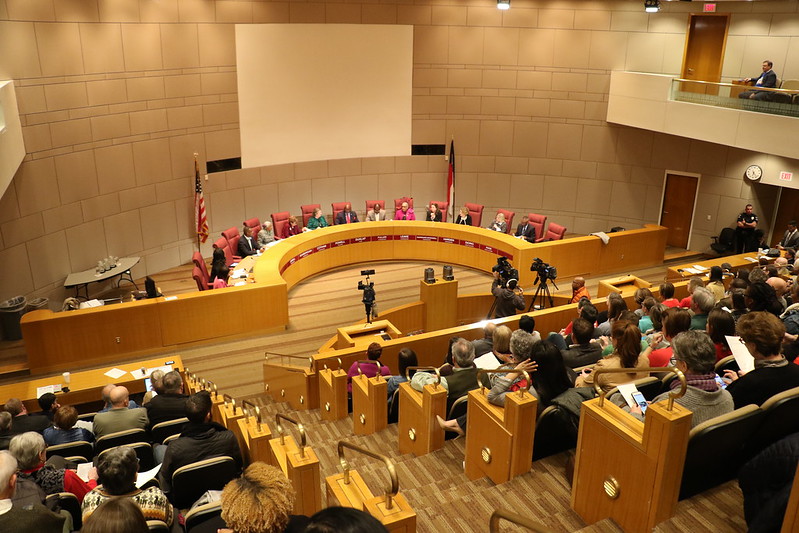 Total investment of $22.5 million, a $15.2-million increase from the year before.
$11.2 million for a new rental subsidy program.
$500,000 to expand Legal Aid of North Carolina offices at the County's Billingsley campus and help Legal Aid of North Carolina give eviction assistance services to tenants.
$1.3 million to fund "Keeping Families Together."
$1 million for Habitat for Humanity's Critical Home Repair Program.
$50,000 to Community Support Services to help the homeless with access to housing.
$204,000 for two positions in the CoC program to promote community-wide commitment to ending homelessness.
$170,000 for the Charlotte Center for Legal Advocacy.
How can you make a difference?
Make your voice heard for next year's budget by taking an online survey. Attend outreach meetings and speak at a public policy meeting. All you need to know about the FY2021 budget process is right here.
Supporting these programs and sharing your concerns about affordable housing provides help and hope to those in need. For more ideas for helping our homeless neighbors, check out this blog post.
Most of all, the things you do will likely remind you that we all have human connections to people in our community who are housed and not-yet-housed. That's vital to create positive change for which we can all be thankful.