Photos by John Mackay
In spring 2019, with just about a week to go before the start of construction of the highly anticipated extension of McAlpine Creek Greenway (Sardis Road to Providence Road), Mecklenburg County staff and a contractor gathered on site for what should have been a final pre-construction walkthrough.  
With all the boxes on their to-do list nearly checked off, there was nothing that could have delayed the start of construction – except for some amazing birds.
How could birds lead to the delay of greenway construction?
Well, to fully understand why, we need to go back even further, to the winter of 2018.
It Started With a Hawk Eye
Charlotte resident and former president/CEO of Discovery Place, John Mackay, was visiting the greenway. As a lifelong nature enthusiast and dedicated wildlife photographer, John was there to observe a hawk that was very active in a grove of trees along the greenway property.   
But it was something else that caught his attention that day. John could see what appeared to be a tucked neck silhouette gliding across the sky. At a closer glance, he noticed the impressive creature had bluish-gray feathers and a wing span stretching nearly seven feet.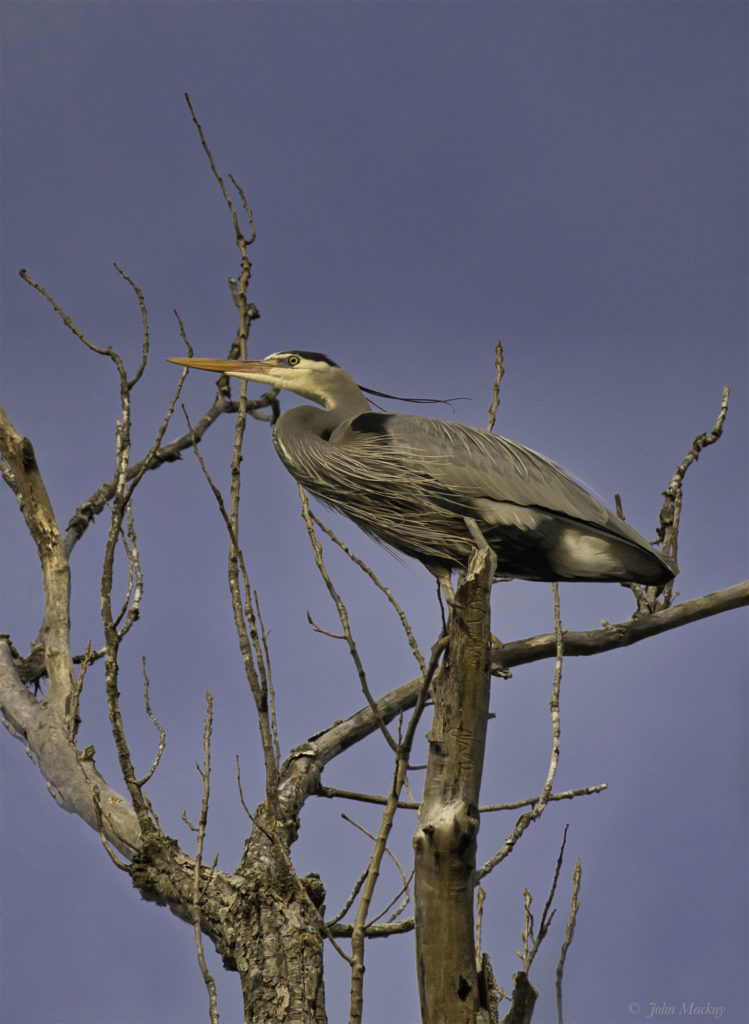 It was a great blue heron – the largest heron species in North America! John realized that the area was quickly becoming a nesting ground for several groups of herons. 
Fast-forward to April 2019 on the day of the walkthrough – John was visiting the trail again, observing nature, when he noticed the greenway construction crew.  
At the time, John wasn't aware of the construction timeline, but did know that great blue herons are protected by the federal Migratory Bird Act Treaty. The birds are especially vulnerable to human activity during their nesting period (February – May). Eggs hatch after about a month and the young herons grow up and leave the nest around July, and any greenway trail construction activity would likely disturb the birds. That may keep them from breeding or could result in the adults abandoning any newly hatched chicks. 
Bird is the Word
John reached out to Chris Matthews, conservation biologist and division director for Nature Preserves and Natural Resources at Park and Recreation to voice his concerns. With an understanding ear, Chris met John on-site and looked at the situation. He agreed to work with greenway planners and project managers to delay the project until mid-July.  
"Parks are not just for the enjoyment of people, they also play a critical role in providing places for wildlife to live," said Chris. "I am thankful that John brought the heron nests to our attention; allowing us time to adjust our construction schedule and preventing harm to the birds during nesting."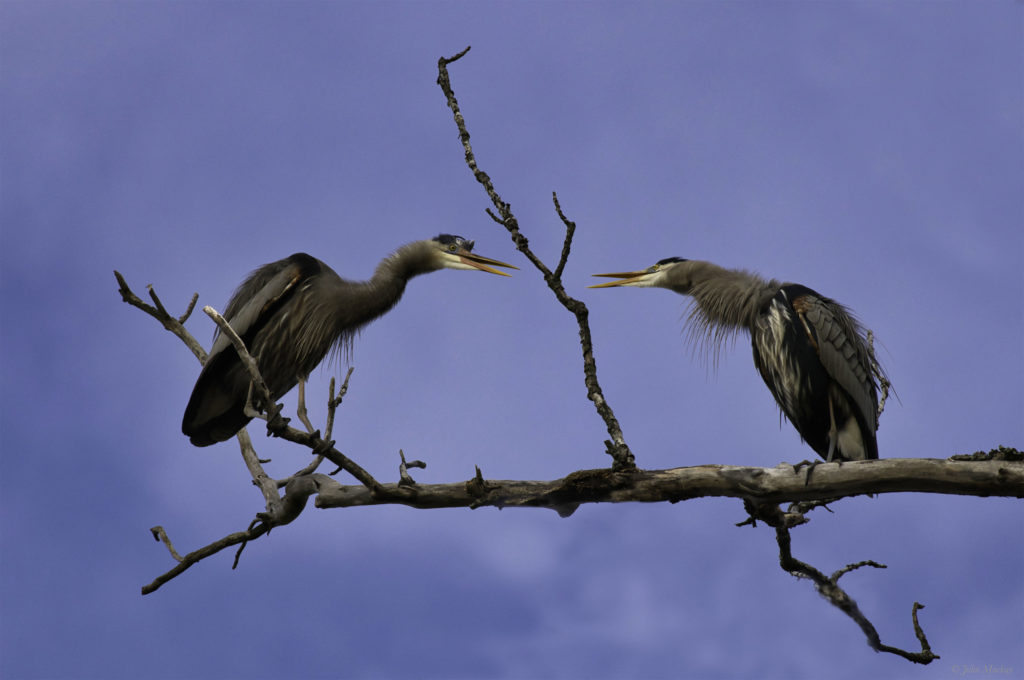 In early July, Park and Recreation surveyed the area and confirmed that the herons had left the area. That meant the department could move forward with greenway construction! Now, if you drive across the bridges over McAlpine Creek on Providence or Sardis Roads, you can see the work underway.  
The new greenway section should be ready for people to use by early spring of 2020.  When construction ends the herons will likely return to the rookery. Greenway-goers will get to experience the remarkable birds in action.   
John's story is just one example of how Park and Recreation, with the help of residents, works to protect our natural resources and wildlife populations while constructing and maintaining outstanding recreational amenities for residents.
Have a question about conservation efforts in Mecklenburg County? Our team would love to chat with you! Call Chris Matthews at 980-314-1019.