"Our greatest asset."
That's how County Manager Dena R. Diorio describes Mecklenburg County employees.
We know how hard our employees work to provide the best services possible to our residents, so each year we host an awards ceremony to recognize those who have gone above and beyond. And trust us, it's not easy to choose! There are so many talented employees within our organization and each one of them truly helps us make an impact on the lives of those we serve.
2019 Customer Service Hero Award Winners
Our Customer Service Hero Awards are based on the County's five Customer Service Standards – Service Quality, Ethics, Timeliness, Courtesy and Respect, and Communication. Nominated by their colleagues, please join us in congratulating this year's winners.
Service Quality: Monica Madrigal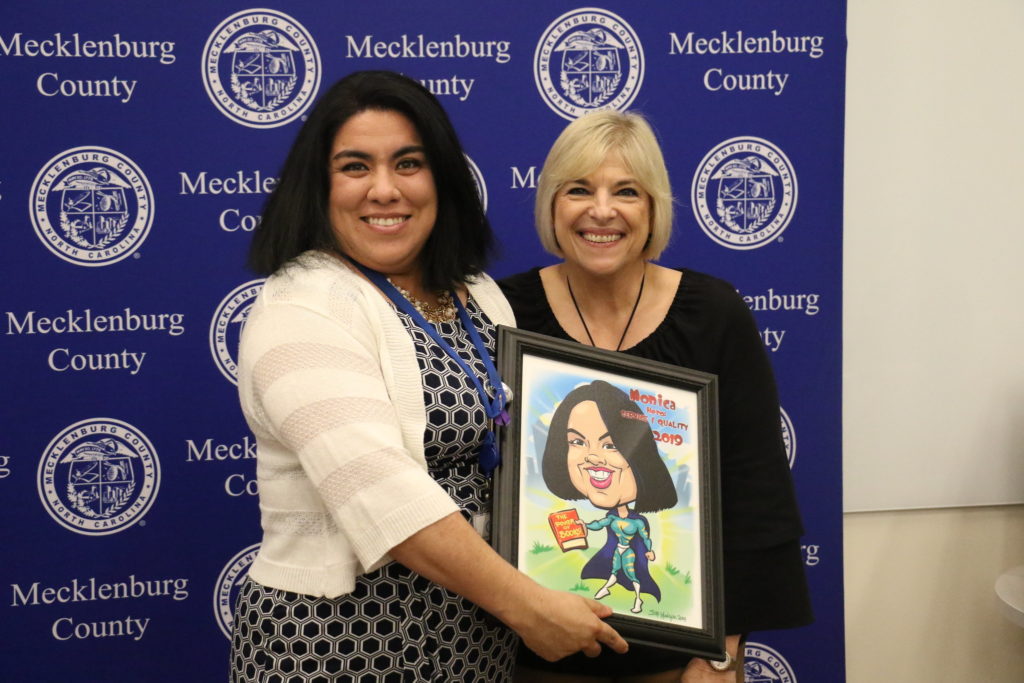 To be nominated for our Service Quality award, an employee must exceed our customers' requirements and expectations while adhering to the County's mission and legal mandates. This year's Customer Service Hero for Service Quality is Monica Madrigal, Administrative Assistant III with the Department of Community Resources.
You can find Monica in the Computer Room in our Community Resource Center (or CRC, as we like to call it). Although it's not required of her, Monica is often found helping clients with their resumes and assisting them with finding employment opportunities. She also works with our onsite social workers to get referrals to Dress for Success for clients so that they feel confident during job interviews. And when she isn't available? Clients are always asking when she'll be back!
Ethics: Amy Gilliam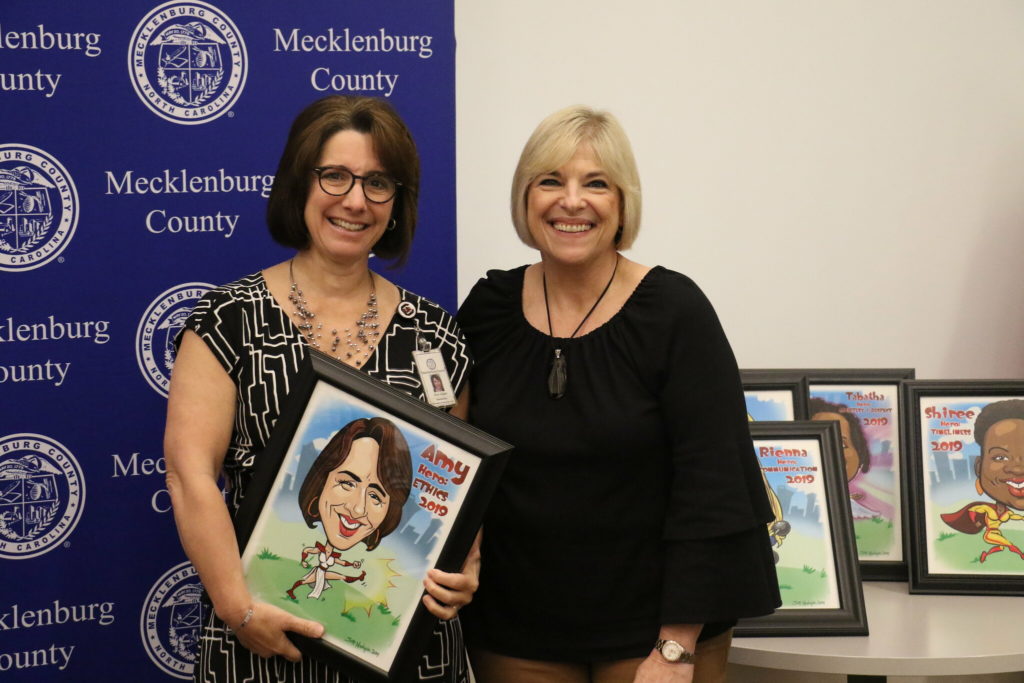 To be nominated for our Ethics award, an employee must maintain high standards of lawful and ethical conduct. This year's Customer Service Hero for Ethics is Amy Gilliam, a Social Worker in the Department of Social Services (DSS) who works in our Services for Adults division.
In her 20 years of working for DSS, it is said that Amy's work ethic and high standards for client care have never wavered. She is known for going above and beyond when it comes to making sure that her clients are comfortable, understanding the decisions made for each and every client, and providing the support they need.
Timeliness: Shiree Lewis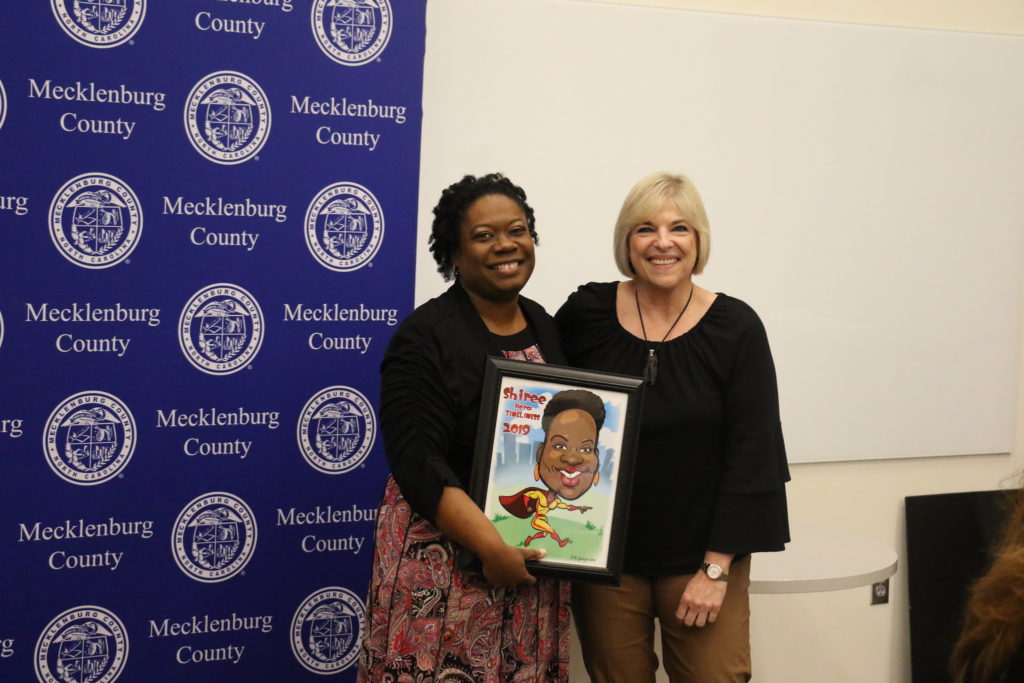 To be nominated for our Timeliness award, an employee must respond to customers and provide the services needed in a timely manner. This year's Customer Service Hero for Timeliness is Shiree Lewis, Mega Team Facilitation Coordinator with Code Enforcement (a division of our Land Use and Environmental Services Agency).
Shiree's role as facilitation coordinator can be described as very complex and fast paced, and often requires her to respond to a number of inquiries from different groups of people. Her colleagues describe her as having excellent attention to detail, being thorough in her work, and understanding the value of time, all which help her exceed our customers' expectations and respond in a timely and appropriate manner.
Courtesy and Respect: Tabatha Howard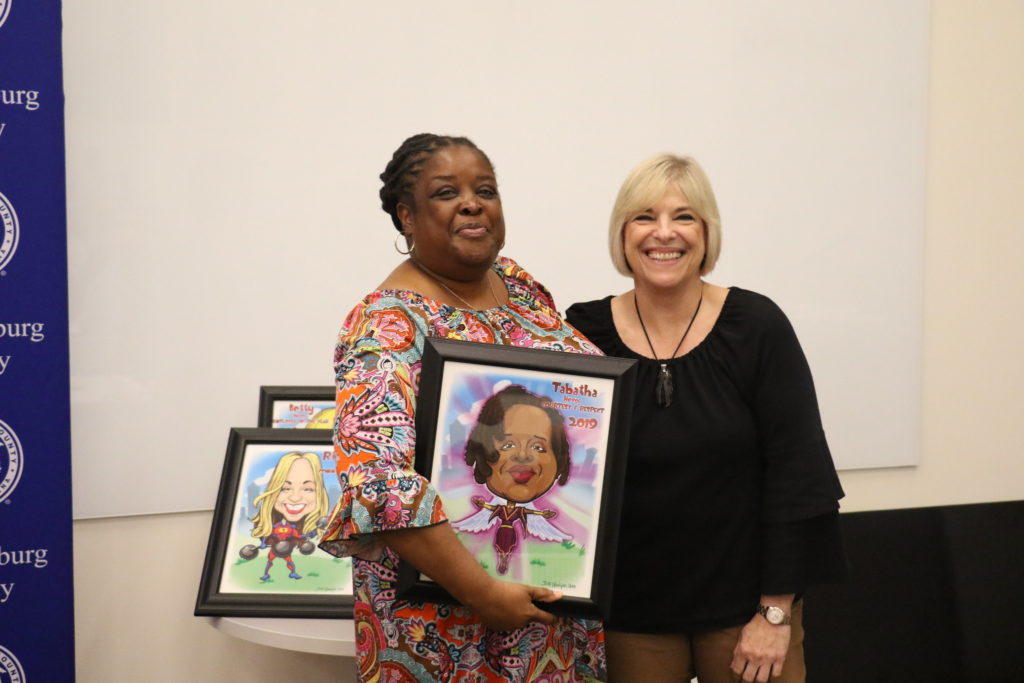 To be nominated for our Courtesy and Respect award, an employee must be consistently pleasant and polite when interacting with customers and always treat them with dignity. This year's Customer Service Hero for Courtesy and Respect is Tabatha Howard, Mental Health Clinician with DSS.
Tabatha helps her clients by looking beyond their limitations and circumstances and finding them the right services to help meet their needs. She is a constant advocate for vulnerable populations and always treats them with the same courtesy and respect as others. The dedication and care she displays day in and day out is truly life-changing for those she works with.
Communication: Rienna Nuber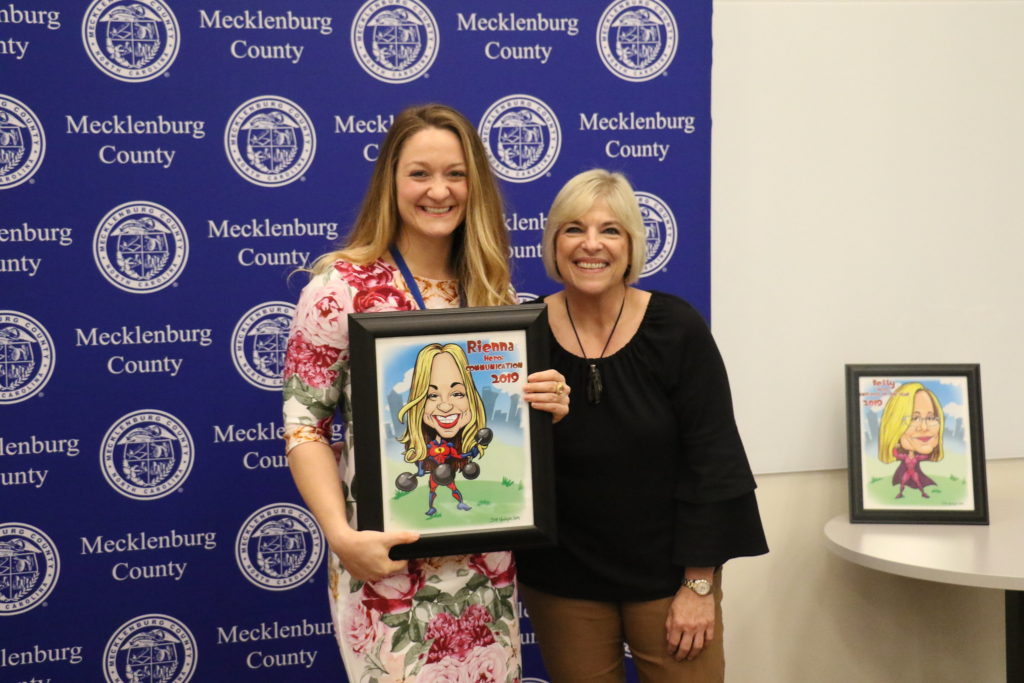 To be nominated for our Communication award, an employee must communicate clearly and deliberately with customers. This year's Customer Service Hero for Communication is Rienna Nuber, Information/Education Coordinator with Community Support Services (CSS).
Rienna is known for her innate ability to communicate effectively with staff, customers, community partners and the leadership team. Over the past year she has taken Community Support Services' social media presence to new heights and effectively helps tell the Mecklenburg County story to our residents. Internally, Rienna works to communicate with staff about various opportunities and events that help CSS employees achieve a sense of belonging.
Employee of the Year: Betty Hooper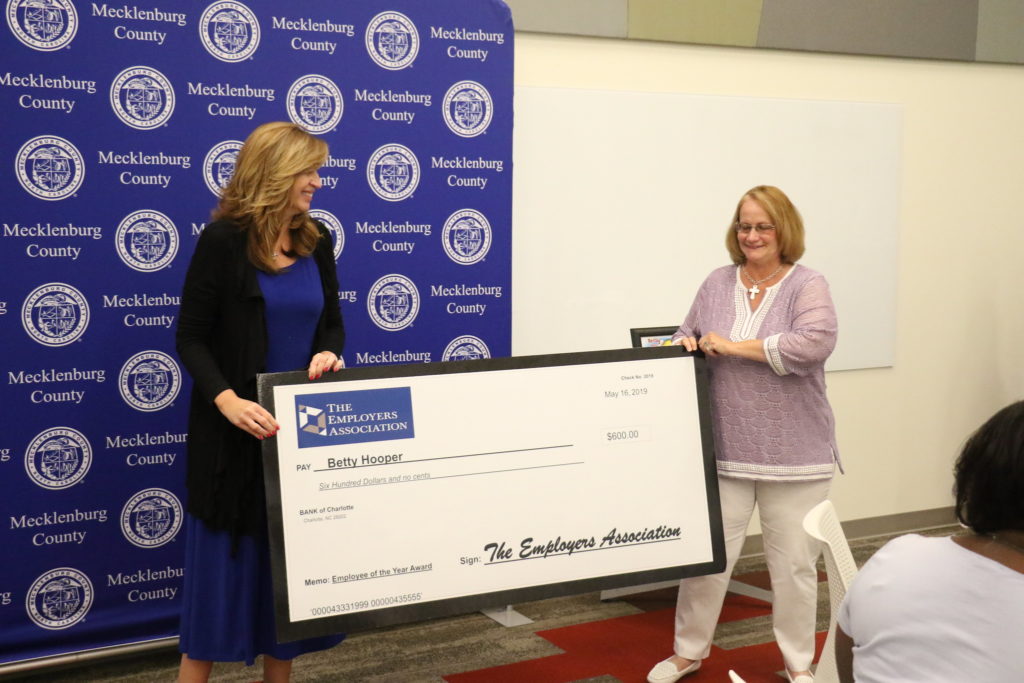 During our Customer Service Hero Award Ceremony, we also name an employee of the year. This employee is someone who stands out not only for the category they are nominated for, but also for the other standards as well. This year's Employee of the Year is Betty Hooper, Social Work Supervisor with DSS.
Betty is an intake supervisor and often one of the first people that our clients see. She has been with us for over 30 years and has consistently been someone her colleagues and clients can turn to for support. She is also often found working extended hours to make sure her work is the best it can be and is dedicated to making sure that staff are informed, supported, and educated. In her role she also provides training to other agencies.
Please join us in giving another round of applause for all of this year's award winners!
Think you have what it takes to join this awesome group of people? We'd love to hear from you! Visit Careers.MeckNC.gov to learn more about our job opportunities and see if there are any that you think you'd be a good fit for.