The eyes of the world are on police interactions with communities across the United States. So what's Mecklenburg County doing about it? Since 2008, the County has been a part of the Crisis Intervention Team program, or CIT. The program better prepares officers to respond to people in crisis with a serious mental illness.
What's CIT About?
There are more than 500 Crisis Intervention Team (CIT) programs in the U.S. These initiatives are modeled after a program that started in 1988 in Memphis, Tennessee.
Carefully-selected patrol officers receive Crisis Intervention Team training in a 40-hour certification course. It includes recognizing signs of mental illness for people in crisis, verbal de-escalation skills, community resource information and how CIT fits into what the department does.
1. CIT is a partnership between law enforcement and mental health agencies.
TRUE. CIT is a team of community-based collaborations between law enforcement, mental health agencies and family members. The program also includes partnerships with the National Alliance on Mental Illness (NAMI)-Charlotte and Central Piedmont Community College (CPCC).
2. A CIT Officer should compromise their safety to respond to a mental health crisis.
FALSE. Officer and community safety are still important. CIT encourages officers to use the skills they learned in the program to decrease unsafe situations when possible. The training includes basic diagnosis and medication knowledge. Mobile Crisis can be called to the scene if a more thorough mental health assessment is needed.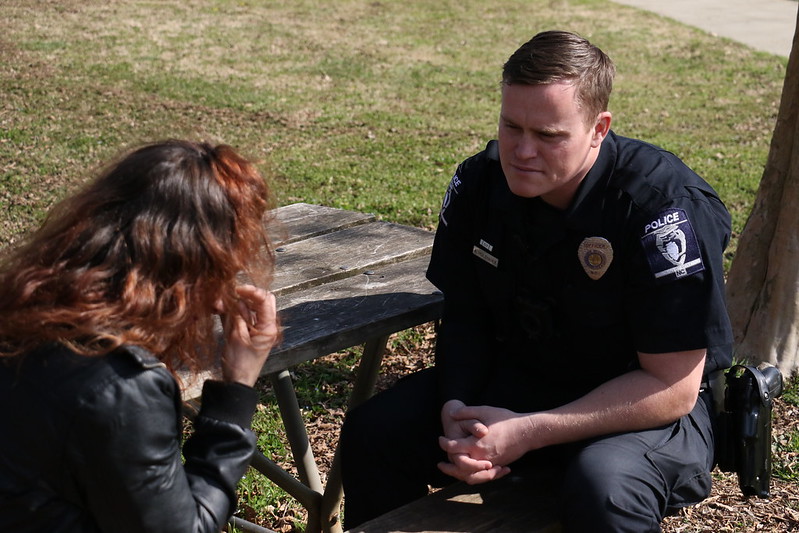 3. A CIT Officer's role is complete once they have completed the 40 hour training.
FALSE. Training is just the first step. Once an officer is trained, it is time to use those new skills to help community members in their time of crisis. We also offer an advanced 4-hour CIT training two years after training as a refresher and to provide them with an update on resources. Officers who were CIT-trained in another county before moving here can also take the refresher course.
4. You can request a CIT-trained officer.
TRUE. The more information you're able to share with a 911 dispatcher, the better. That includes any diagnoses or medication. You can also request a CIT-trained officer. Even if there isn't one available, more information can prepare the officers who come.
5. One of the goals of CIT is to make an officer a social worker.
FALSE. A police officer is still a police officer. Social workers are still an important part of our community and we have hundreds in our Department of Social Services! But that's not the job of a police officer. CIT's goal is to give law enforcement officers the skills and resources to help a person in crisis get connected to services.
6. CIT is a jail diversion program.
TRUE. CIT officers are trained to help people avoid jail when possible. They help introduce people in crisis to mental health resources, which benefits the person in crisis and the whole community.
7. CIT is a part of Public Health Department.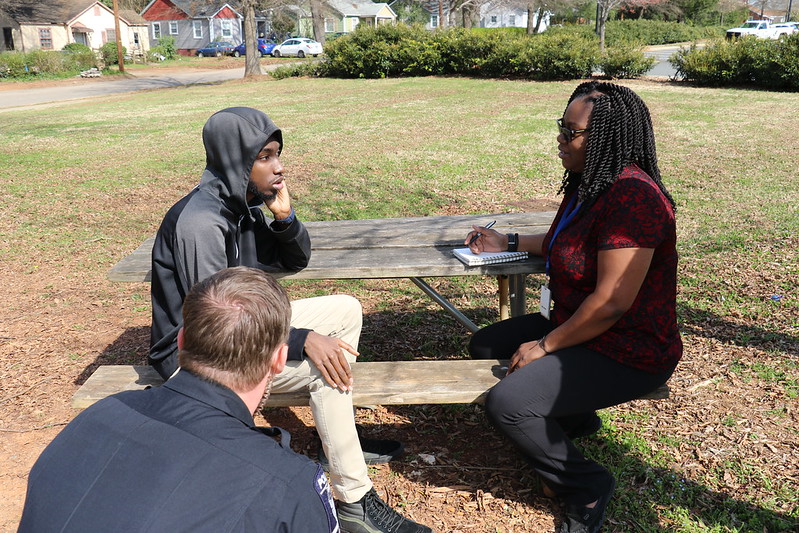 TRUE. Experts agree that a high percentage of people who have been involved with the justice system have experienced trauma. The impact of that trauma is a big part of the behavioral health system. Public Health has developed programs, like CIT, to help address the needs of this population and the national epidemic of children exposed to violence. Prevention is a key part of public health.