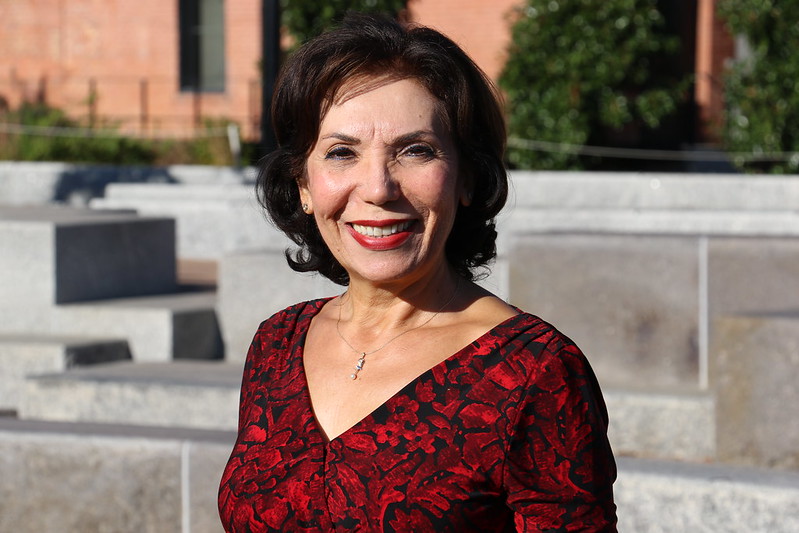 Health staff at Charlotte-Mecklenburg Schools have become a crucial part of Mecklenburg County's COVID-19 prevention team. School Health Nutritionist Sahsine Davis has helped students with nutrition-related health problems for the last 14 years. She talks to them one-on-one about how to make changes in their eating habits and lifestyle. She's also provided group education for students, parents and the community over the years to help them live healthier. And her work continued even after she started working virtually in March 2020. 
Expanding Skills Beyond Nutrition
Working for Mecklenburg County comes with chances to learn new skills when challenges arise. It's safe to say one of the biggest challenges of our lives has been COVID-19. Since early in the pandemic, Sahsine has been trained to perform contact tracing and case investigation. (The County's Public Health Department has a process to identify and isolate cases of any infectious disease to slow or stop the spread, including COVID-19.)
"As a public health worker, it is rewarding to help educate the community, to protect against the spread of the virus… priceless."

Sahsine Davis
Now the Ankara, Turkey native is able to combine case investigation with nutrition. She loves that she has the job flexibility to do both.
We're Hiring
Mecklenburg County is more than just another job. Sahsine says, "One thing I wish people knew about working for the County is how rewarding it is to be able to make a difference in the lives of families in our community." Whether it's helping protect the public's health, helping families in need or keeping our parks running, working for the County means you have the chance to provide essential services. We have dozens of job openings. Find the right opportunity for you. Then learn about some of the other people who work here.