It's that time of the year again! The first Tuesday of August is upon us, and that means its National Night Out. You can expect to see community building events all across the country, with a focus on strengthening and fostering better relationships between law enforcement their communities. So, what does that look like here in Mecklenburg County?
A Celebration of Community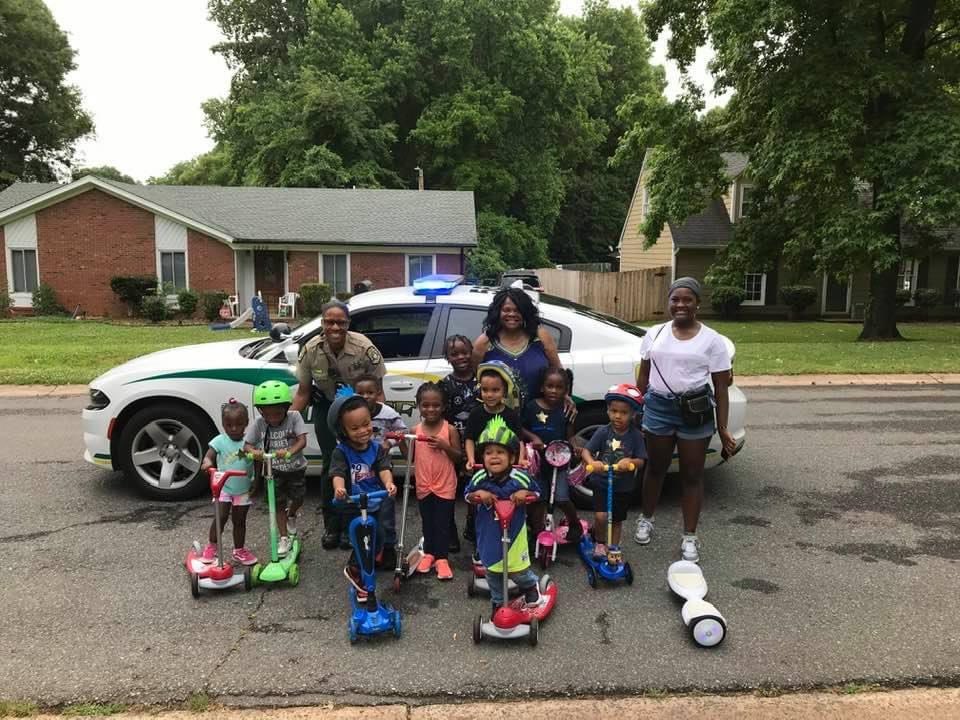 National Night Out is more than law enforcement and community relations. It's an all-out celebration of community. And over the last 38 years, it has grown into a summertime spectacular.
The event looks different everywhere. What you'll see depends on where you are in Mecklenburg County on the first Tuesday in August. Your community might have street parades, cookouts, block parties, refreshments, music, or even karaoke! You might get to try your hand at some arts and crafts, while learning about resources available to you through local partners and public officials.
National Night Out can be whatever you make it! Maybe it's a chance to network and learn about the services and initiatives taking place in your neighborhood. Or, it could be an opportunity to catch up with neighbors! You can showcase your social skills while nurturing a beloved community.
Who Can I Expect to See?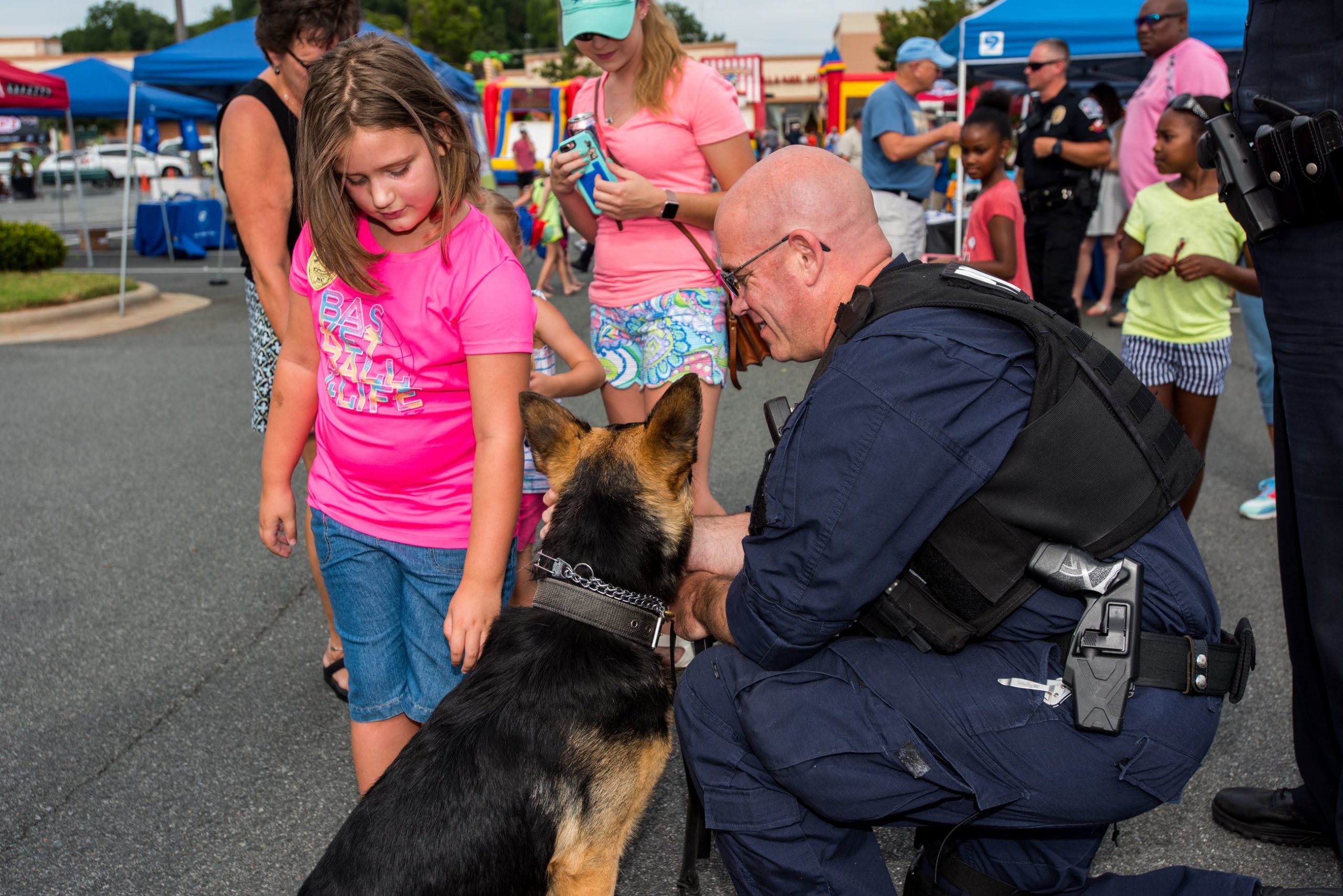 Who you'll see depends on where you are too! In the northern parts of the Mecklenburg County, you can find the Huntersville Police Department, Cornelius Police Department, and Davidson Police Department all fellowshipping with residents of the diverse communities in the Lake Norman area. In the southern portion of the County, you will see officers from the Mint Hill Police Department, Pineville Police Department, and Matthews Police Department promoting and celebrating this annual event. Charlotte-Mecklenburg Police Department officers, cruisers, and bikes will be on full display across the central portion of the County. And of course, Mecklenburg County Sheriff's Office and its team of community engagement officers will be out and about engaging County residents all over.
How Do I Get Involved?
Participating in National Night Out is easy! You just have to keep an eye out for what's going on in your community. Mark the first Tuesday in August to your calendar and watch for signs, flyers or emails from your local community leaders. Then, just show up! It might be as simple as walking out your door or a couple blocks over to the closest meeting place. This special night is a chance for neighbors to get to know each other, learn about their community, and grow new relationships. So come out and enjoy the fun!