It's that time of the year again… Independence Day, July 4th… and who doesn't love a good fireworks show?
But if you can't make it to one of the many professional shows in the area or don't feel safe in crowds just yet, there are still some options.
Those Sparks are Hot, Hot, Hot!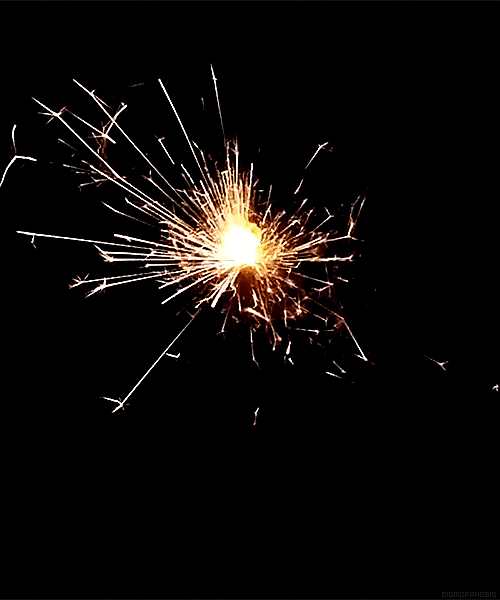 Before we go over the options, let's get one thing straight… whatever you plan, DON'T mess around with fireworks on your own. Every year thousands of people end up in the emergency room with serious burn injuries and worse!
Consider this: Water boils at 212 degrees Fahrenheit, Glass melts at 900 degrees Fahrenheit and those cute little sparklers… they burn at 1,200 degrees Fahrenheit. That's not a typo. And furthermore, sparklers account for roughly one-quarter of emergency room fireworks injuries.
Remember, it's all fun and games until someone ends up in the hospital. ☹
Stick with one of our fun and safe ideas below and enjoy a burn-free holiday:
1. Use glow sticks
They glow in the dark and are a safe, fire-proof, firefighter-approved alternative to a sparkler. Fun for all ages.
2. Loud and proud (but without the fire)
Noise makers are sure to make a statement. Remember the ones from birthday parties where you blow them and they pop out at your friend and you get to laugh at their shocked face? Find them at local party supply stores or if you're very crafty, make some of your own.
3. Outdoor movie night
Set up a screen and projector and screen your favorite summer movies. Don't forget the bug spray!
4. Red, white and blue silly string
What more needs to be said? It's festive and fun for all ages.
5. Watch a fireworks show on television
If you just can't imagine the holiday without a stellar light show, there are a few you can catch on the little screen!
One last thing…while you're celebrating, be sure to reflect on all we have to be grateful for this Independence Day. Enjoy!