For about 30 years, volunteers have hunted at Mecklenburg County nature preserves to manage the deer population.
It's not recreation. It's a science-based stewardship of local wildlife and the environment.
"We're taking a biological approach to this," said Christa Rogers, natural resources manager for Mecklenburg County Park and Recreation. "We're making the deer population healthier and making the vegetation and plant population healthier."
What is Deer Management and Why is it Needed?
Deer management is the practice of hunting deer for population control. It is also about collecting data that measures the health of an area's deer population and habitats.
Opportunities for hunters to harvest deer without antlers increased in the 1990s. As a result, the white-tailed deer population in North Carolina has decreased. Now, the state deer population is about 1 million.
But, local white-tail deer populations can still grow to unhealthy levels.
In urban and suburban areas, deer no longer have natural predators. Wolves and big cats are unknown in Mecklenburg County. A few coyotes still help with population control. Hunting as a sport and as a management tool is limited. Consequently, the dense deer populations can spread disease and deplete vegetation.
"You will see no leaves on the trees up to as high as a deer can reach, especially on the edge of a clearing." Rogers said. "We measure the quality of the natural community based on the small, herbaceous plants that we have on the forest floor. Deer will heavily impact those little plants that are easier for them to browse on."
Thirty Years of Deer Management in Mecklenburg County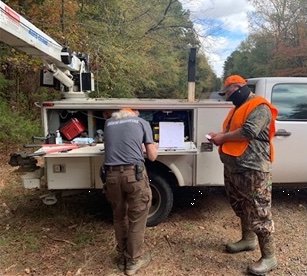 County ordinances do not permit hunting in parks or preserves without a permit. But in 1994, the deer population of Cowan's Ford Wildlife Center was too dense. So, Mecklenburg County partnered with the North Carolina Wildlife Resources Commission. Ever since, the agencies have hosted hunts on local public lands of more than 1,000 contiguous acres. Latta Nature Preserve, McDowell Nature Preserve and Cowan's Ford Wildlife Center qualify.
Each year, County officials decide what preserves will be open for a public hunt. Deer population numbers and previous years' harvest data help make the call. For example, if hunters cull only a few deer on a preserve one year, that preserve may close to hunts the next year. Herd health checks by the wildlife commission also determine management tactics.
The strategy works.
"When we first collected deer, one of the telling factors was there was no fat on their kidneys," Rogers said. "After a couple of years of implementing the deer hunts, their kidneys got fattier and fattier, and deer were healthier and healthier."
How to Join a Mecklenburg County Hunt
For hunts on Park and Recreation lands, Mecklenburg County issues the hunting permits. The state wildlife commission manages the applications process and coordinates the hunt itself.
Mecklenburg County hosts two types of hunts: shotgun and black powder. Licensed hunters who are 18 or older can apply through the state commission's lottery. Applicants can submit as individuals or as a party of up to five hunters. Applicants are also charged a small fee.
Then, a lottery drawing happens within five business days of the application deadline. Each applicant receives an email notification of the results.
Selected hunters must attend an orientation and safety check on a Sunday. The hunts take place the following Monday and Tuesday. There is no limit on the number of antlerless deer a hunter can bag. Mecklenburg County will provide the tags for these deer. To bag antlered deer, hunters must provide their own tags and have at least one tag at check-in.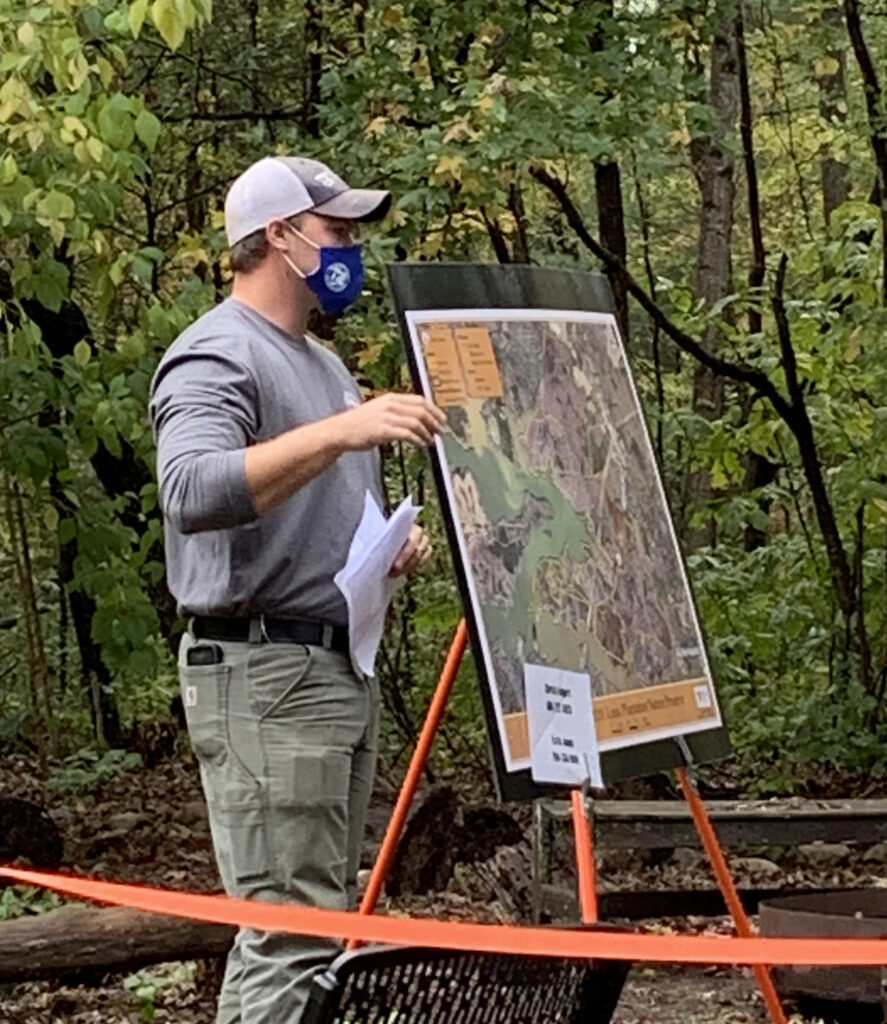 Safety Tips for Neighbors in Deer Season
Mecklenburg County's top priority is the safety of hunters and all residents.
Months before and during a hunt, signs alert people to possible danger in the area. Pay attention to all signs. Do not enter a trail with a "closed" sign. Additionally, a 900-foot buffer sits between a hunting area and an occupied building or a road.
If you are recreating in wooded areas in the fall (deer hunting season), make sure you are noticeable. Wear bright clothing and make noise. Make sure any dogs are on leashes.
"These hunts take place when the leaves are not on the trees, so hunters have a great view up in the tree stands," Rogers said. "It's very safe, as long as everyone adheres to signage and safety guidelines."